New Year's Eve 2016 in Gatlinburg and Pigeon Forge offers two great venues bringing the long-anticipated excitement of free concerts, crowds of revelers, lights and fireworks to ring in a brand-new 2107 at midnight.
Tens of thousands of people will be out and up late this Saturday! Usually Gatlinburg's Space Needle draws 50,000 attendees to the New Year's event, and the Pigeon Forge excitement at The Island has been drawing increasingly bigger crowds each year.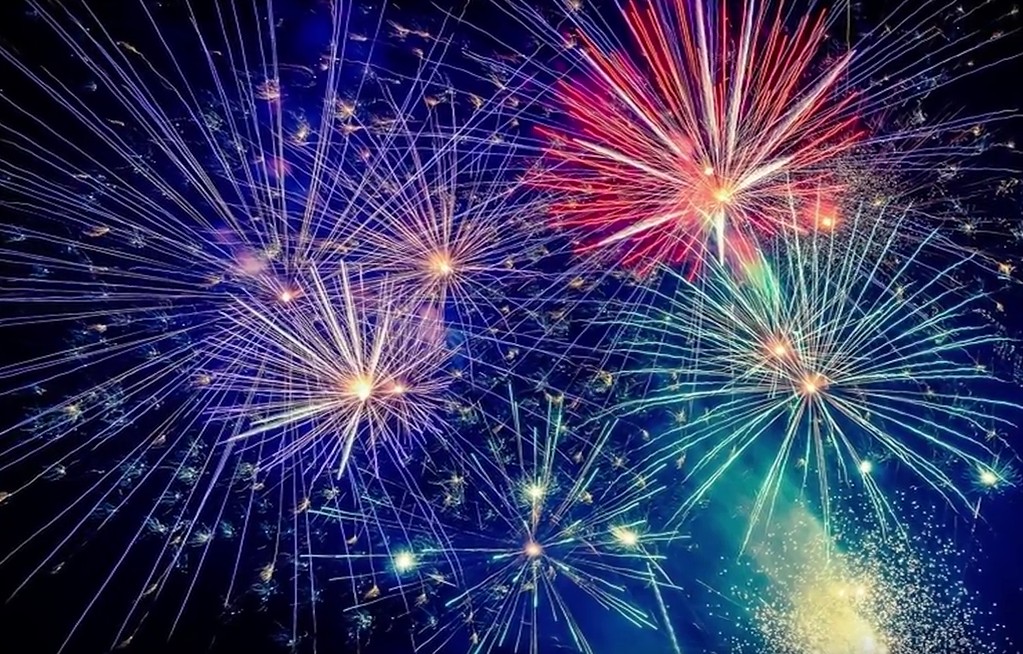 Gatlinburg New Year's Eve
In Gatlinburg the place to be is around the base of the Space Needle for the 29th Annual New Year's Eve Ball Drop and Show, featuring a free concert and a synchronized light-show and fireworks display. It's one of the nation's largest organized New Year's Eve celebrations, and the professional pyrotechnic display is highly acclaimed – if you've never seen it, you WILL be impressed.
Country music star Beau Braswell and Cassidy Diana will perform in a free show starting at 10 pm. The venue is at traffic light #8 at Parkway and Historic Nature Trail, in the area adjacent to the Gatlinburg Convention Center, and the perfect place for a great view of the Needle and the lighted ball drop counting down to midnight, when the fireworks begin.
Come early and mingle with a typical Smoky Mountain, super-friendly crowd of visitors and locals, and enjoy the many specials offered by nearby restaurants and shops. For more information call 800-588-181.
Pigeon Forge New Year's Eve
Over in Pigeon Forge at The Island, the party starts at 8 pm. There's dancing, music and a free concert with Jackie Lee at 10:45. While you wait, there are plenty of giveaways and a chance to win some stellar prizes.
The Island is its own enchanting world, with lots of kid-friendly attractions and rides, as well as shops and eateries. And of course the amazing observation wheel and lighted fountains as well as the Christmas lights add to the sparkle all around.
The crowd here will be smaller but The Island has its own kind of magic in the air. There's no ball drop but there's a countdown followed by a fabulous fireworks display. Parking is free and so is the celebration. For more information check the Facebook page.
And back in Gatlinburg, here's a clip from last New Year's Eve Space Needle display: