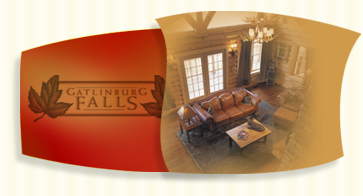 Ober Gatlinburg Ski Resort
High above Gatlinburg stands OBER Gatlinburg Ski Resort and Amusement park. Ober Gatlinburg's Ski Resort is located on the slopes of Mount Harrison. To reach the slopes you can take the tramway up. The tram will give you spectacular views of Gatlinburg and the surrounding Great Smoky Mountains
Sking is not the only thing to do at Ober Gatlinburg. The Ober Gatlinburg Amusement Park is Gatlinburg's highest playground. Inside the amusement park are a shooting gallery, miniature golf, interactive high-resolution screen games, bungee fun, and a velcro wall jump. The main attraction is the large ice skating arena. Enjoy an ultimate Gatlinburg or Pigeon Forge vacation. Ski during the day and enjoy your luxury cabin during the night, the best of both worlds.

April 19, 2015 Ski Report
DATE: Saturday March 7, 2015
TIME: 07:40am
WEATHER: 32° - Clear
COMMENTS: It's the Weekend!
| | |
| --- | --- |
| Base | 50"-58" |
| Primary Surface | Machine Groomed |
| Secondary Surface | |
| Ober Chute | Open |
| Lower Bear Run | Open |
| Upper Bear Run | Open |
| Castle Run | Open |
| Alpine Way | Closed |
| Cub Way | Open |
| Ski School | Open |
| Grizzly | Open |
| Mogul Ridge | Open |
| Red Lift | Closed |
| Black Lift | Closed |
| Blue Lift | Closed |
| Surface Lift | Closed |
The slopes are open for a full day session today from 9am to 10pm, a twilight session from 3-10pm and a night session from 6-10pm.
Ticket sales are open from 8am to 8pm, with Weekend rates in effect.
Snow Tubing Park is open with sessions from 9am to 7pm. Tickets go on sale at 8am.
March 7 is Gaper day: Grab your RETRO Gear! Neon, onseies, great sunglasses, put it on and show off your skills!
March 8 is Spring Fling: Pond skimming, Big Air contests, and more with prizes!!
March 9 is Ladies Night in the Park from 6-10pm.


Today's Snow Tubing Sessions: 11am, 1pm, 3pm & 5pm ~ $20 per person
Tubing Ticket Sales open at 10:30am. Sessions may be delayed, cancelled or sell out early.
For more information call Ober Gatlinburg at 865-436-5423 or visit www.obergatlinburg.com.