Gwendolyn is a lifestyle blogger who lives with her husband and daughter in East Tennessee, and runs the website Finding Sanity in Our Crazy Life. Recently she visited the Smoky Mountains area with a large group of other women for a ladies' church retreat, and she chose to stay in one of our luxury cabins and share her thoughts about the trip on her blog.
Like many people, Gwendolyn was drawn to Gatlinburg and the Smoky Mountains for a vacation because the area is home to many different kinds of attractions, activities, and dining options that can please every member of a large group.
However, even when you choose a destination that has something for everyone, it can still be difficult to coordinate accommodations for a large group traveling together, especially without having to fuss with multiple hotel rooms, adjoining rooms, being spread out across the town, and other headaches. That's why Gwendolyn and her crew were so pleased to discover Cabins of the Smoky Mountains, as we were able to provide her and her group with a relaxing and functional space where they could all enjoy their time away together.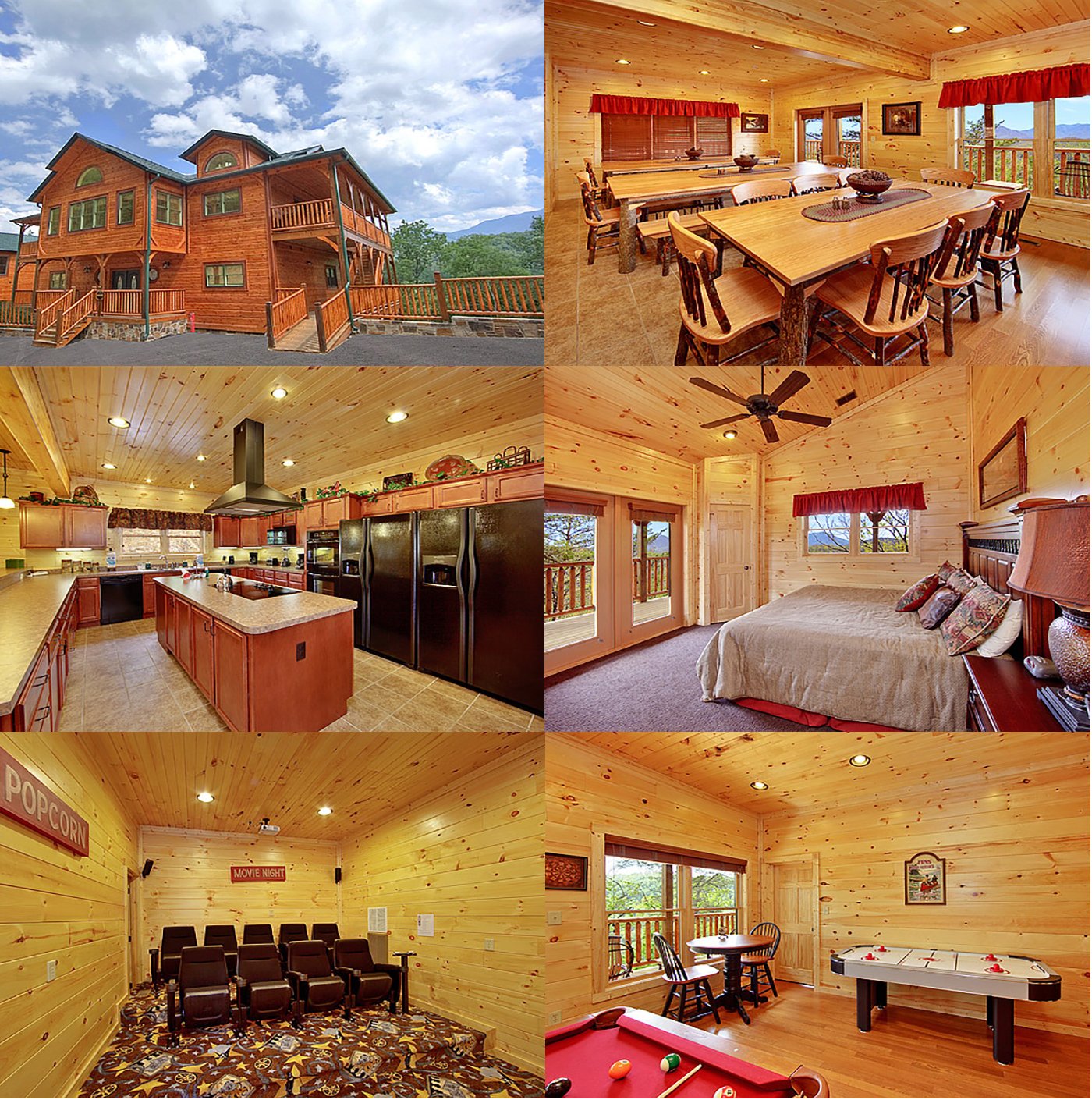 As Gwendolyn and her group arrived to check in, she was immediately impressed with the personalized level of service provided, which isn't always the case when you're staying somewhere that is equipped to easily accommodate large parties. They quickly checked in and got settled into our Parkview Mansion cabin. This spacious 9-bedroom cabin can sleep up to 27 guests, which gave Gwendolyn and the other ladies ample room for personal space when they needed it, as well as easy access to inviting communal areas where everyone could gather together and celebrate the occasion when they desired.
The layout and amenities of Parkview Mansion were absolutely what Gwendolyn and her group were looking for in a home away from home in the Great Smoky Mountains. The large kitchen and dining area—featuring two refrigerators, two freezers, and double ovens—was a welcome benefit, as it gave them plenty of space to prepare food for everyone and save time and money by not eating out for every meal.
Gwendolyn mentions that it wasn't only the space that they loved about Parkview Mansion, but also all of the fun things they could do without ever leaving the cabin. Between the two hot tubs, two game rooms, home theater, and four outdoor decks with unrivaled views of the mountain scenery, no one in the group was ever lacking for enjoyment while they were at the cabin. It was close enough for the group to get to Gatlinburg easily and explore all there is to do in town, but still secluded enough to appreciate the wilderness all around.
At Cabins of the Smoky Mountains, we specialize in offering comfortable and fully-equipped accommodations for everyone from solo travelers to large groups like Gwendolyn's. There are so many fun things to do in the Smoky Mountains area. Whether your ideal mountain vacation consists of enjoying the crisp air on an outdoor deck with a blanket, the numerous outdoor Smoky Mountains activities such as hiking through the backcountry, taking in some live entertainment at the many shows in Gatlinburg and Pigeon Forge, or all of the above, one of our cabins is waiting for you.
To read Gwendolyn's complete story of her experience in our cabin, please visit her website: Where to Stay When Hosting a Large Group in Gatlinburg.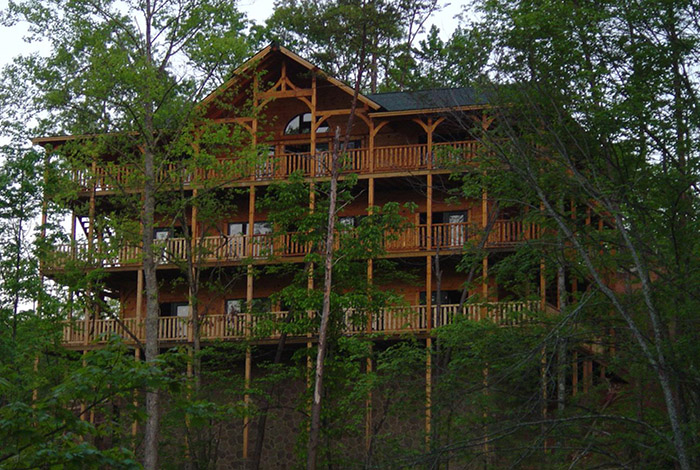 ---
Check our Gatlinburg cabins, Pigeon Forge cabins and our Wears Valley cabins for your best place to stay in the Smokies.