How to Find a Secluded Gatlinburg Cabin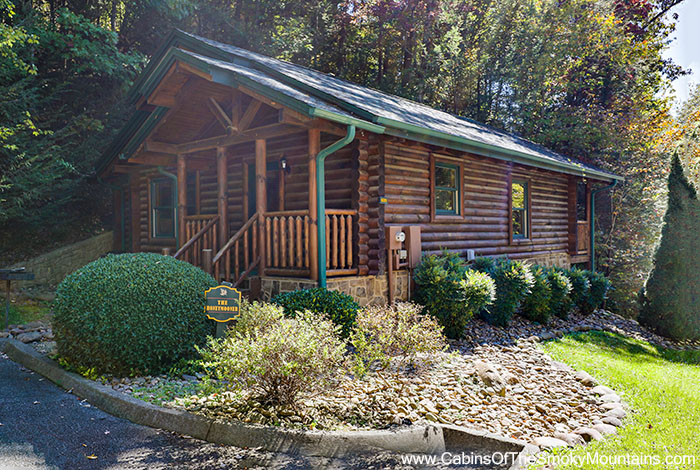 ---
We have many cabins nestled in forested areas in the Smoky Mountains, offering peacefulness and seclusion, with private, wooded views and park-style surroundings.
If you want a quiet retreat in the mountains you may also be looking for the less traveled pathways, and the uncrowded times and places in the Smokies and in Great Smoky Mountains National Park. We have you covered for that too, in this page.
See the listings below for our selection of cabins that offer seclusion and park-like settings. And read on for our 9-Step Guide to finding a secluded vacation cabin for your visit.
The time of year obviously affects the crowds in the area. Off-season is more quiet, and weekdays are less crowded than weekends. See our guide to the Best Time to Visit.
Winter snow can bring a quiet seclusion to a lot of the area that the bustle of summer takes away.
The many different resort collections can offer a peaceful setting just by their location - hidden behind a ridge or deep in a forest. See our Resort Descriptions.
Some resorts have their own walking trails, lakes or ponds, and picnic spots with shade.
Some resort swimming pools may offer a chance to relax without leaving your location.
Some of our cabins listed as Offsite can be great finds for seclusion - many are isolated on large acreage, or a little more in the wild.
Every cabin listing will show the kind of view and setting it's in (Private, Park-Style, etc.).
If you're on a working retreat, make sure you have good Wi-Fi (most cabins do - but it IS the mountains).
And if you want to stay in the cabin a lot, see the in-cabin services you can get to cater to you.
If secluded means you don't want to venture out much, maybe try a cabin with its own indoor swimming pool.
Some of the Romantic Cabins have a back deck facing a hilly slope or wild terrain, for perfect privacy.
Some have walking trails.
See our packages for a Romantic Getaway.
We left this step for last but feel free to move it straight to the top of your list. Let our friendly and knowledgeable reception staff help you find the perfect cabin for your trip. Call us anytime, phones are open 24/7 year round at toll-free 866-34-SMOKY.
Begin your Smoky Mountain adventure by calling toll free 866-347-6659.
---
1-30 Secluded Cabins
Tap on row for more cabin info.