Gatlinburg Pet Friendly Cabins
Can you find pet-friendly accommodations in Gatlinburg and the Smoky Mountains? Yes! Pet-friendly cabins are the answer to visiting the Gatlinburg, TN, area and Great Smoky Mountains National Park. We have many pet-friendly vacation cabins in the Smoky Mountains where you can bring your pet when you travel - see below.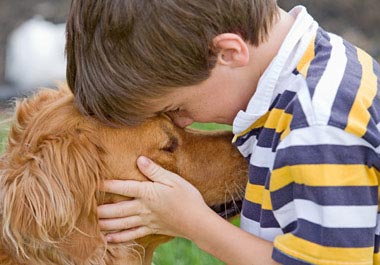 ---
Our Generous Pet Policy: Any Size, Any Breed
We don't restrict you when you bring your pets to stay in our pet friendly cabins, note our lack of restrictions:
No restriction on the type of your pet.
No restriction on the number of your pets.
No restrictions on the pet size.
No weight limits on pets.
No minimum stay required.
That's right, you can bring as many pets as you wish, of any species or breed, and of any size. Many places will discriminate if your dog is a pit bull, but we don't. Bring your cat, your bird - just make sure the tags are up to date, and be very careful that your pet doesn't get lost in these mountains - see our Tips For Travel With Pets To the Smokies.
AND there's no minimum stay required if you bring pets with you (apart from the usual 2-day minimum that we usually require - and that everybody wants - on each booking). All we ask is a refundable deposit on pets - see our low pet fees.
---
Low Fees for Pet-Friendly Cabins
For each pet that you bring to stay with you in our cabins, all we ask is a $50 refundable deposit for each pet, to cover any consequences that may occur. And that's a one-time charge, NOT like the nightly add-ons you may experience with hotel rates.
Our one-time, refundable pet fee is vastly cheaper than boarding fees or pet-sitter costs that you could incur if you leave your furry friend behind. So it's a budget-saver to book a pet-friendly cabin. And the bonus is, your family friend gets to come with you to enjoy the trip too!
---
The WHOLE Family Can Enjoy the Cabin
Vacation cabins in the Smoky Mountains are like a home away from home, with full kitchens, dining areas, porches and spacious layouts for everyone to spread out, and still come together to eat, enjoy the cabin amenities, and have fun. And your pet can eat the appropriate food, under your control, and be as at-home as all the family.
---
Pets Outside in the Smoky Mountains
Leaving the cabin for the great outdoors and the attractions of Gatlinburg is always best when you know your way around, and that's true with pets as well. There are numerous pet-friendly restaurants and venues in the area, and fun places to take a pet (dogs, mostly, because other animals may be frightened or easy to lose).
Great Smoky Mountains National Park is a wildlife habitat as well as a national park, so the trails are mostly restricted to humans-only. But the roadways, overlooks and picnic areas are open to leashed pets, so the family can stretch its legs with your pets enjoying the sights and the mountain air too.
There are some special trails and venues where dogs can have a lot of fun, and Gatlinburg has a really nice dog park where they can run free.
Begin your Smoky Mountain adventure by calling toll free 866-347-6659.
---
1-30 Bedroom Pet Friendly Cabins
Tap on row for more cabin info.