How about taking part in an exciting crime drama? This is exactly what you and your family can do at Alcatraz East, Pigeon Forge's premier museum of American Crime History.
This family-friendly venue is more than just a series of static displays. It offers numerous interactive exhibits that give visitors a fascinating and hands-on introduction to the world of crime-scene investigation. Alcatraz East pays substantial tribute to its namesake, the infamous San Francisco prison, but it also features a wide variety of galleries, hands-on material, movies, and much more.
No matter what your family is interested in or how old your children are, all family members will find something that they like at this exciting new museum.
Exhibits at Alcatraz East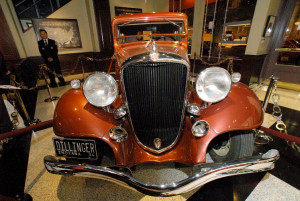 Alcatraz East is a massive 25,000 square ft. museum that features five individual galleries. Each one focuses on a different area of criminality. Among the themes are a History of American Crime, which covers everything from lawbreaking in the medieval area, through the Wild West (of course!), and all the way up to modern, cutting-edge cyber crime.
There's also a gallery that focuses on the technical side of the legal system, including how lie-detector tests are performed. Another extremely popular gallery is the Crime Scene Investigation Room, which features forensics and technology straight out of the popular TV shows.
The Alcatraz East museum also offers a number of temporary exhibits – coming soon is a display about wildlife poaching and how this is a global problem that affects everyone.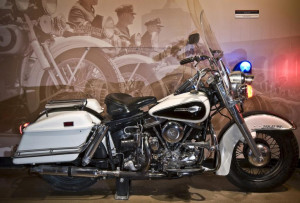 There are also exhibits geared towards specific-aged children. There's a whole series of "Junior Detective" exhibits. Younger children may like "The Pirate Life" where they can have the chance to find a missing treasure and win a prize, or the "Legends of the Old West"where they can learn about famous outlaws.
Meanwhile the older kids and adults can have fun trying to crack a safe, or escape from a true-to-life jail cell, or even participate in computer-based activities like deactivating a bomb. Active families may also want to take a jewel-thief laser challenge called The Heist.
Ticketing and Venue Information
Alcatraz East is new to Pigeon Forge and opened in December, 2016. The attraction is open year-round 10 am until 9 pm, with several ticketing packages, senior discounts, and an audio tour. There are specialty admission tickets for events such as the "Top Detective Challenge" where visitors can try their hand at crime-solving based on a provided guidebook. Groups are also welcome.
Alcatraz East is located at:
2757 Parkway
Pigeon Forge, TN 37863
865-453-3278
Check the Alcatraz East website for more information and to view the latest exhibits and deals.
Save