Christmas at Dolly Parton's Dixie Stampede in Pigeon Forge has always been a super production. This year, the 2015 season is showing us how to make the event even more spectacular.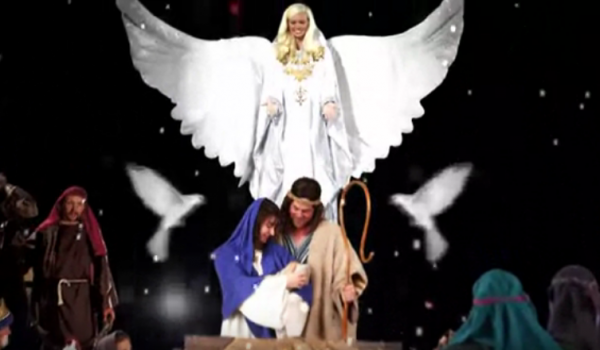 Just when we thought we had Christmas lights everywhere in the region – from Gatlinburg to Sevierville, out to the Interstate and over at Dollywood – the Stampede reminds us there's room there for a few million more LED Christmas lights!
This year the Christmas show begins outside with numerous displays of twinkling lights and Christmas ornaments. A multi-million dollar upgrade offers even more surprises this year that begin as you step inside.
Check our Things To Do – Dixie Stampede page for a breakdown of the typical evening: a non-stop, gripping time with skits and contests, racing horses, color and spectacle, and a touch of circus thrill in the air.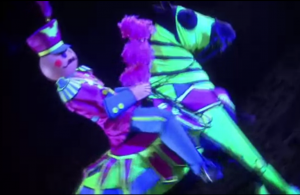 Now for Christmas, with a entire new video wall and multiple special effects, Dixie Stampede has transformed its huge arena into a entire Christmas world, a fantasy environment of holiday colors, evergreens, costume, and magic.
There's a mix of the solemn and the fun in this Stampede event. Be uplifted and captivated by the Stampede's nativity scene performance this year – with the wise men traveling to Bethlehem, angels descending from the sky, and rapturous music and special effects to hold you spellbound.
There's also whimsy in the air as toys come to life, and magical effects tell the stories. At some point look for Santa and his sleigh full of mysteries and gifts to appear.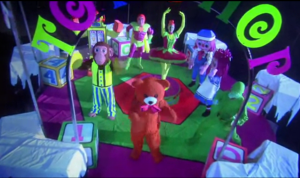 Through it all, the Stampede remains "The Most Fun Place to Eat". This season, instead of the traditional contest between the soldier horse-riders of the North and South, make way for the elves of the South Pole to join in a playful and fun-filled contest against the elves from the North Pole.
And be sure that the highly skilled Dixie Stampede performers will do nothing ordinary if a thrilling stunt or spectacle can take its place.
As always for the Stampede show, arrive an hour before show time to enjoy the highly acclaimed Dixie Belle Saloon performers take you through the pre-show, in a spirited musical entertainment to get you in the mood with your favorite Christmas songs.
The Dixie Stampede show is designed for all ages, a true family show, and one that rightly earns its reputation nationwide as one of the best dinner shows anywhere. Enjoy this Christmas season and expect that your Christmas at Dixie Stampede evening will leave no person bored!
The 2015 Christmas at Dixie Stampede runs from November 3, 2015 through Saturday, January 2, 2106.
Check the Dixie Stampede website for more information and to book tickets.
TIP: As guests of Cabins Of The Smoky Mountains, you'll receive 2 adult & 2 children's tickets to the Dixie Stampede. Includes dinner and show. Details in our Packages page.
And here's a view of the arena and the regular horse-riding action, combined with the special Christmas effects this year: