September is the month in which we can truly say that Fall is coming. It's the time of harvest celebration and the turn of the seasons reflected in the changing colors of the leaves on the trees, and in this part of the Smoky Mountains it means bluegrass festivals, auto rallies, scarecrows and pumpkins, beer tasting and lots of food, fun and festivity.
Table of Contents
Live Music
There's plenty of bluegrass later this month, and you can get the month started with a taste of that special sound on September 1 at the Heritage Center in Townsend, on the Quiet Side of the Smokies. Local band Pistol Creek Catch of the Day offers a Friday night show to get the month started. The Heritage Center is a local gem and offers shows every week.
And September means it's time again for the annual Dumplin Valley Bluegrass Festival, a family-friendly showcase for superb bluegrass talent – and happening on September 14-16. We love this one, because it's so understated and so packed with sheer musicianship. Show up any or all of the days and enjoy non-stop music from midday until late into the night.
The Pigeon Forge Bluegrass Festival takes place on September 22-23, offering another blockbuster presentation of top talent with bluegrass, at the LeConte Center. Some hot bands and star performers join this two-day indoor event.
If your heart is still singing, follow bluegrass with gospel in the next days of September 24-30, as the National Quartet Convention holds gospel music's largest annual event. This one moved from Nashville to Pigeon Forge, with stops along the way, and finally came home, to the LeConte Center, a great music venue.
Fairs
The September events are kicked off with an August 29 start, at the Sevierville County Fair, which lasts through September 4. There's live music every night, contests every day (from cosplay to skillet-throwing!), a carnival with all the rides that kids love, and livestock shows – as well as abundant exhibits of arts and crafts, and multiple other entertainments. It's a great county fair in a lovely natural setting.
Run over to Townsend on September 29-30 for lots of bluegrass as that fun-loving town puts on its annual Fall Heritage Festival. This one's at the scenic Townsend Visitor Center, and features music from the hugely talented local performers, crafts from local artisans of similar caliber, Appalachian history as always, and total fun for kids, as always. And great southern food to keep the hunger at bay, and then some.
At the end of the month, another fine setting is the grounds of the Heritage Center in Townsend, which holds its annual Blue Ribbon Country Fair starting on September 30 and running through October 4. This occasion features music, food, animals, artisan demonstrations, history that will fascinate kids, and contests – including the Ladies Skillet Throw!
Harvest Events
Gatlinburg gets in the spirit and opens its season of the Smoky Mountain Harvest Festival on September 16 and lasting into late November, bringing the famous Scarecrow People back to the streets of town for unforgettable selfies and smiles all round. The whole town decorates with pumpkins, hay bales and scarecrows as the ending of summer begins to offer a breather, and every establishment offers a surprise. The scarecrows and treats appear everywhere at this time of year, including Pigeon Forge and Sevierville.
Dollywood never fails to amaze, and its Harvest Festival is a feast of sights and sounds and special seasonal foods. The Great Pumpkin LumiNights sets the evening ablaze, and the multitude of whimsical creations fill the days with adventure for kids and parents alike. This magical season starts on September 20 and lasts through October 30.
The high quality handmade products created by the nation's largest community of independent artisans means there's always something of value to shop for in the area, and a craft fair is one of the places to do this. Check out the Rotary Club Craft Fair at Patriot Park in Pigeon Forge on September 29-30 for a view of unique items you may never find anywhere else.
Shopping is a festival of sorts, and Labor Day Weekend is the big shopping event for many people –Tanger Outlets in Sevierville celebrate that fact with sales and specials September 2-5. Over 100 name brand stores offer opportunities to shop, as do the countless other shops and stores in the area.
And don't forget the seasonal fun at Kyker Farms Corn Maze just a few miles up the road in Sevierville – opening on September 30 through October 31. It's traditional farm fun including a maze you won't forget, hay rides, and multiple other rides and play things for kids and families. Just like the old times, on a working farm of nine generations.
Food and Drink
On September 9, the mountaintop playground of Anakeesta opens its Bear-Varian Fall Festival, a tasting extravaganza featuring a variety of local craft beers and cider. Food, live music and unbelievable harvest scenery complement the beverages in the celebration lasting through Halloween.
That same Saturday, September 9, Sevierville hosts an evening festival in the historic downtown, the Stillwell Festival, showcasing food, beer, crafts and music. Chef-driven special tastes, craft beers, acclaimed artisans and hot regional talent. It's all packed into four hours, starting at 4 pm.
Oktoberfest happens in Townsend at the Peaceful Side Brewery and Craft Kitchen – it's a one-day event featuring all of the traditional games, beers, music and dance of the Bavarian original. The massive festival tent hosts guest breweries and German beers, loads of food and all the amenities. Admission is free, from 11 am – 7 pm, on September 16.
Gatlinburg once again holds its very special GatlinBURGER Week on September 17-23 – check out some of the photos at that link. Multiple restaurants in town will offer their special burger creations for your delight, and the votes will roll in for the best ones. This is where the kitchens pull out all the stops to provide an extraordinary burger that you may never have tasted before or since. Several of the favorite venues in our Things to Do –  Dining section have won awards in the past. Yum!
Ober Mountain has always specialized in Oktoberfest each fall, and still offers a fine array of German beers at this time of year, but has now expanded its offerings to include a whole ongoing Smoky Mountain Fall Festival up on the mountain. Starting on September 29 and running through October 28, the fun includes lots of food treats from its great restaurant on the mountain, games and rides, live music and movie nights.
Car Shows
The big news for auto enthusiasts in September is the Fall Rod Run in Pigeon Forge. This year it happens September 14-16, and for those three days the town is filled with muscle, chrome and fabulous paint jobs, as hundreds of classic cars and hot-rod engines gather in town for the meet. It's a laid-back party of friendly crowds, traffic delays and cruising the strip all day and late into the night. Don't try to get through town in a hurry, just settle in and admire everything on display.
Just next door in Sevierville and overlapping somewhat, on September 15-16 is the Smoky Mountain Truck Fest, featuring trucks and jeeps of all kinds, from classic to highly modified, as well as vendors and entertainment. Held inside and outdoors at the Sevierville Convention Center.
And for those who think it has to be Ford, the time to prove it comes on September 21-23, again at the Sevierville Convention Center, for the F-100 Supernationals & All-Ford Show. With a swap meet and all things Ford, there will be hundreds of amazing trucks of all vintages and motor modifications – and all with gleaming paint and chrome.
Closing out the month on September 30 through October 1, the Slammedenuff Gatlinburg 2023 event happens, not in Gatlinburg but at the Sevierville Convention Center. Slammed? A car that's been slammed, lowered to the ground, for fast action. This car show welcomes all kinds of cars as long as they're hot and low, and they come in from around the country to preen and be seen at this show.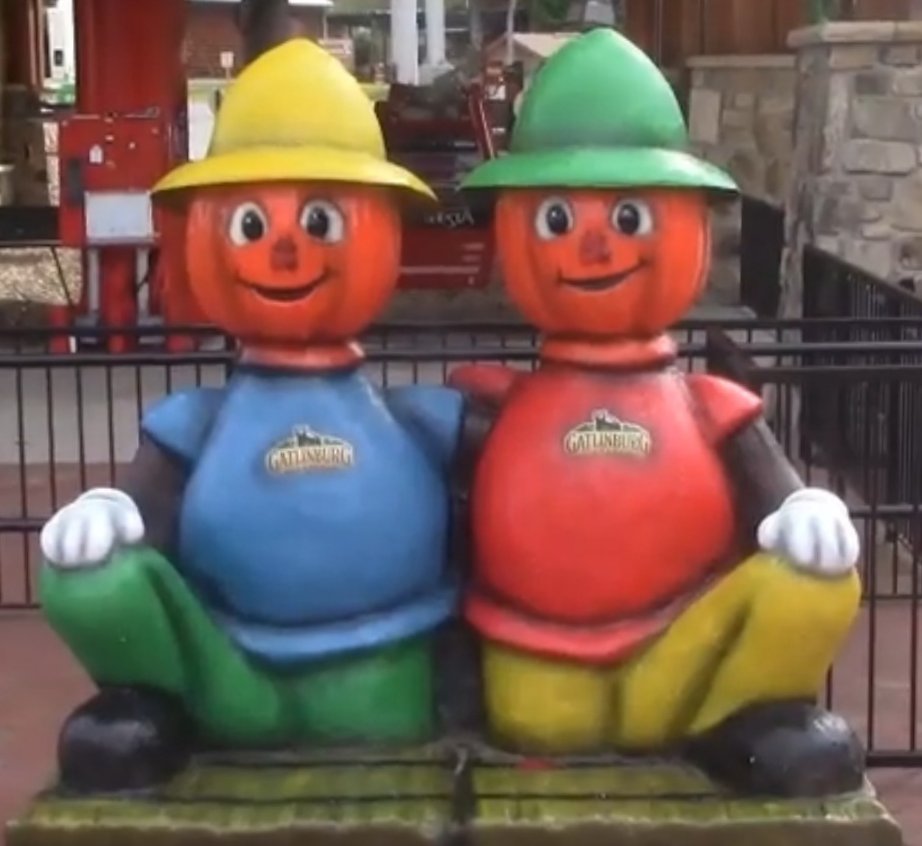 ---
Check our Gatlinburg cabins, Pigeon Forge cabins and our Wears Valley cabins for your best place to stay in the Smokies.