Saturday night, October 8, 2016, Great Smoky Mountains National Park is allowing people into Cades Cove for a special Star Gazing evening. Normally the Cove is closed at night, but it opens up for a Star Party! Cades Cove has the lowest ambient light level in the area – one more thing that makes it special – and there's a lot of sky that can be seen.
The cloud cover should be all gone and the stars should be amazing. Experts on hand with telescopes will show you a sky you may never have known. Check the Smoky Mountain Astronomical Society Facebook page for updates, and call 865-448-4104 Saturday to confirm the event is on – last minute weather changes can cancel these events suddenly.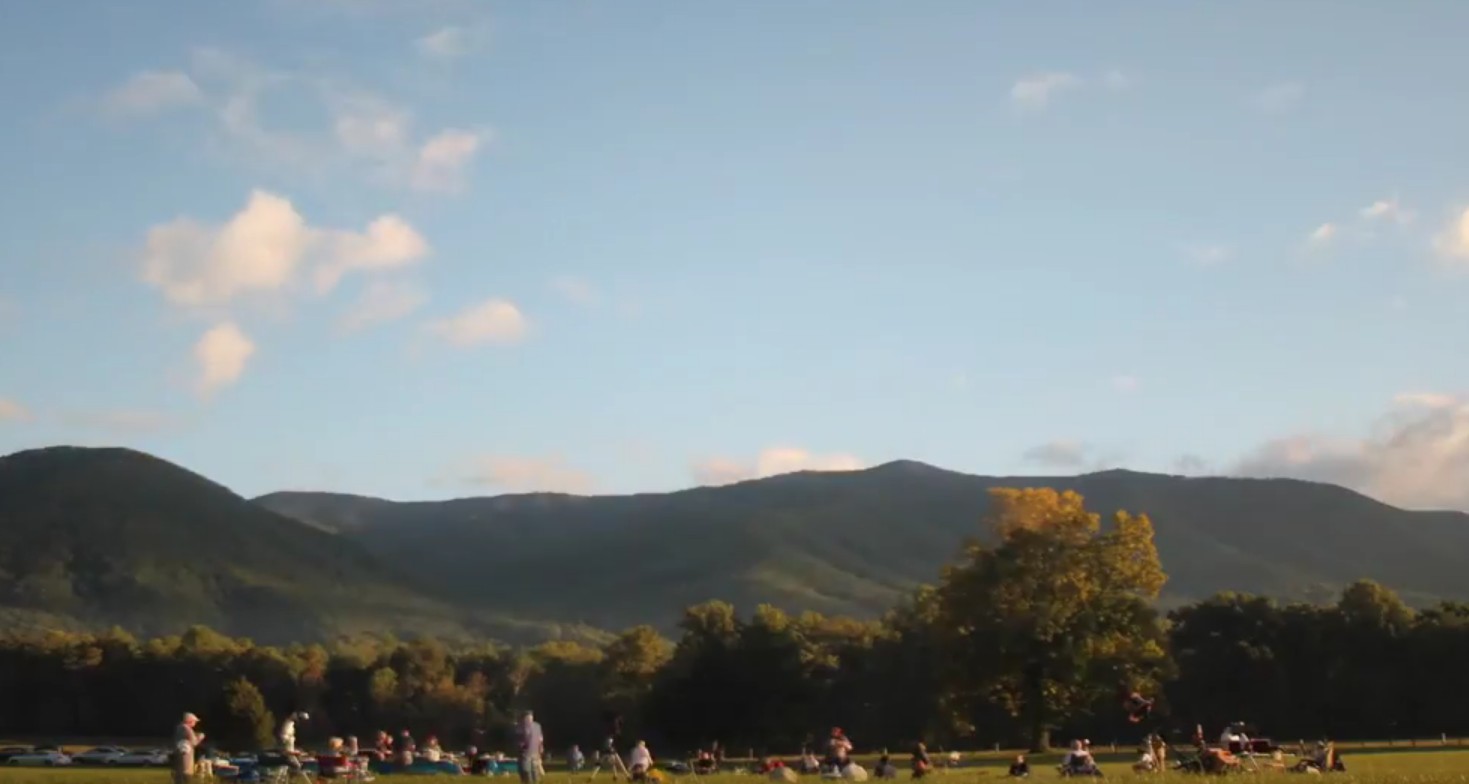 Note that you have to park and walk about 1/3 of a mile to the viewing area. Rangers will lead the group in. and you should assemble at 7:30 pm at the entrance to Cades Cove Loop Road.
Here's the information put out by the event:
Park Hosts Stargazing Event at Cades Cove
Great Smoky Mountains National Park, in cooperation with the Smoky Mountains Astronomical Society, will offer a stargazing program in Cades Cove on Saturday, Oct. 8, beginning at 7:30 p.m. Experienced astronomers and numerous telescopes will be on hand to provide a discovery of the autumn sky position of stars, galaxies, and constellations, including the Milky Way. In case of rain or cloud cover where night skies are not visible, the program will be cancelled.

"It's a great opportunity to gaze at the star-studded sky without the obstruction of artificial light as seen in developed areas outside the park," said Park Ranger Mike Maslona. "People will be amazed at the vast depths of this planetary world and all that they can see in the complete darkness. This program mixes astronomy, legends, and the beauty of the stars to create a worthwhile exploration into the wonders of the heavens."

Participants should park near the orientation shelter at the entrance to the Cades Cove Loop Road. A park ranger will walk with the group one-third of a mile to a nearby field to the viewing location. No vehicles are allowed to drive to the site.

Those planning to attend should dress warm and bring a flashlight. Participants might also like to bring a lawn chair or blanket for sitting, along with binoculars which can be used for stargazing. Carpooling is strongly encouraged.

The program is subject to postponement due to rain or cloud cover. Call the day of the event to confirm that the program will take place at 865-448-4104.
And here's what a Star Party looks like in time lapse, at least the folks on the ground. This is a previous Star Party in the Cove, from 2014:
Save