Chesapeake's Seafood and Raw Bar offers a prime seafood dining experience in Gatlinburg, offering lunch and dinner in a convenient location with gorgeous views, and both indoor seating and a heated patio for dining outdoors. The restaurant is spacious and well organized, and the seafood is acclaimed by many (many) customers as ranking with any of the coasts for freshness and flavor.
The restaurant cuts its seafood on a daily basis, flown in fresh every day, sourced from the Pacific, Atlantic, and Gulf coasts. There are specials and the catch of the day to watch for also. The menu offers several types of oyster dishes, along with lobster, salmon, tuna, grouper, clams, mussels, scallops, shrimp, and whatever else the fishing boat brings in.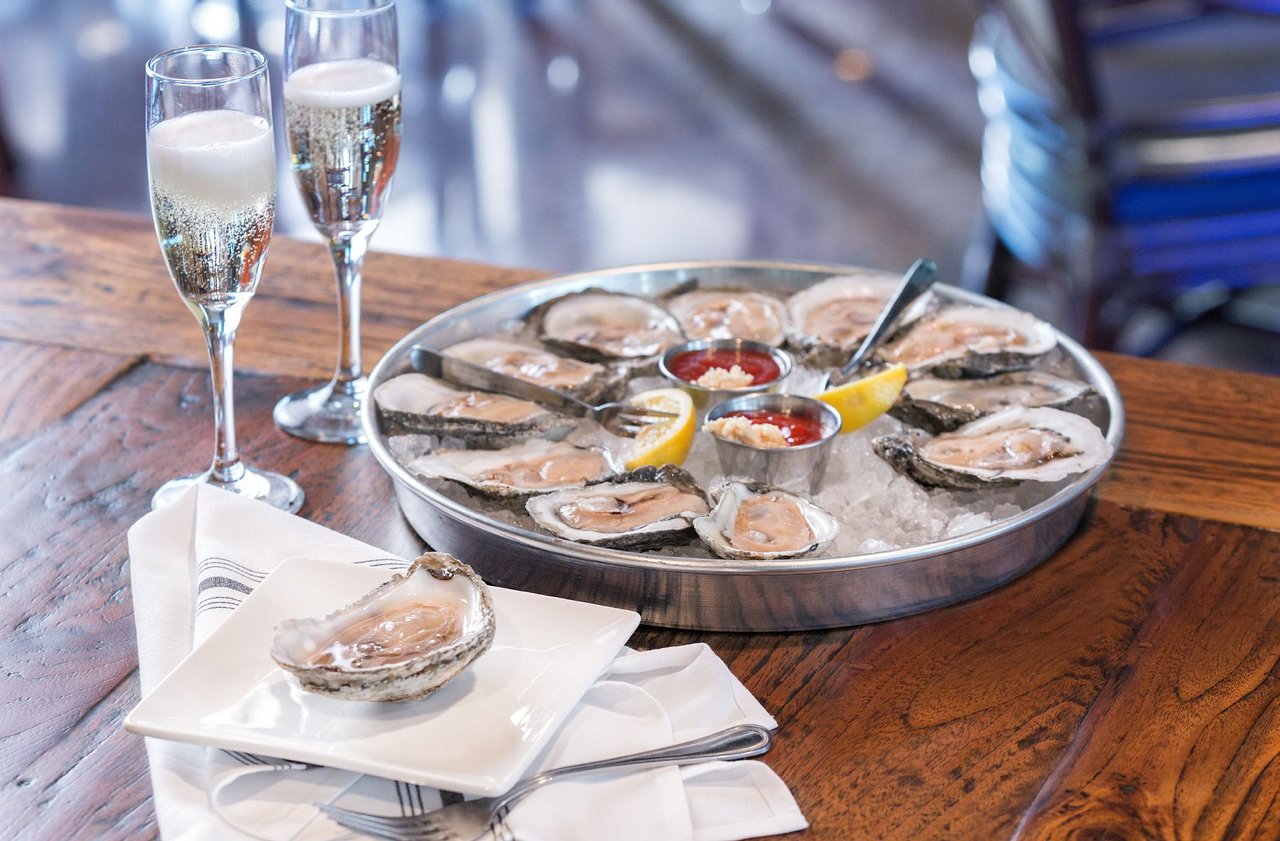 Chesapeake's has crab also, a special mention here because satisfying connoisseurs of the authentic Maryland Crab Cake is a hard feat and this restaurant does it superbly well. It's part of the effort to please seafood lovers away from the coast, and this restaurant does that.
The kitchen handles all its dishes, sides and sauces with a lot of flair, serving up combo plates or sandwich offerings, chowder, gumbo, bisque and some wonderful spinach dishes.
You can get a steak here too, that is actually comparable to a steak house, or a hamburger, as well as a variety of other dishes – some rare like baked spiced apples – and salads, chicken and assorted other things. There are several breads, all good, and sharing dishes is a good way to sample more of the treats.
The desserts are impeccable, creamy and rich, with cheesecake, bread pudding, real New England-style shortcake, and the famous Delaware Pie that makes the most of coffee ice cream.
Chesapeake's is a large restaurant with a good atmosphere. The bar winds around in style, the high tables nearby are well spaced, the booths overlooking the river are worth asking for, along with the adjoining outdoor patio. Staff shuck oysters right behind the raw section of the bar.
Reservations are recommended here, but the bar is open to walk in, and spacious enough that those who like to eat at a bar, or those waiting for a table, will be well satisfied. The restaurant has a good wine list as well as spirits and craft microbrews.
There's paid parking next door (not affiliated), and free parking is close by.
Useful Information
Chesapeake's
437 Parkway, Gatlinburg, TN 37738
Tel: (865) 622-6999
Web: chesapeakes.com and Facebook