Chimneys Picnic Area is a popular section of Great Smoky Mountains National Park that features picnic tables and grills for visitors to utilize. It is located on U.S. Highway 441 between Gatlinburg, TN and Cherokee, NC, easily accessible from both sides of the park. The area has 68 picnic sites, some of which are situated directly on the riverside, and features many shady and cool spots that are ideal to relax in.
Lunch by the river
One of the reasons Chimneys Picnic Area is so popular with visitors is that many of the picnic sites go right up to the banks of the Little Pigeon River. The sites are level and with raised grills, and some of the parking is right next to a site. The area is a sheltered and leafy spot, with huge boulders in the water for clambering on or dipping your feet. On a warm day you might even want to take a dip in the river after you finish having lunch.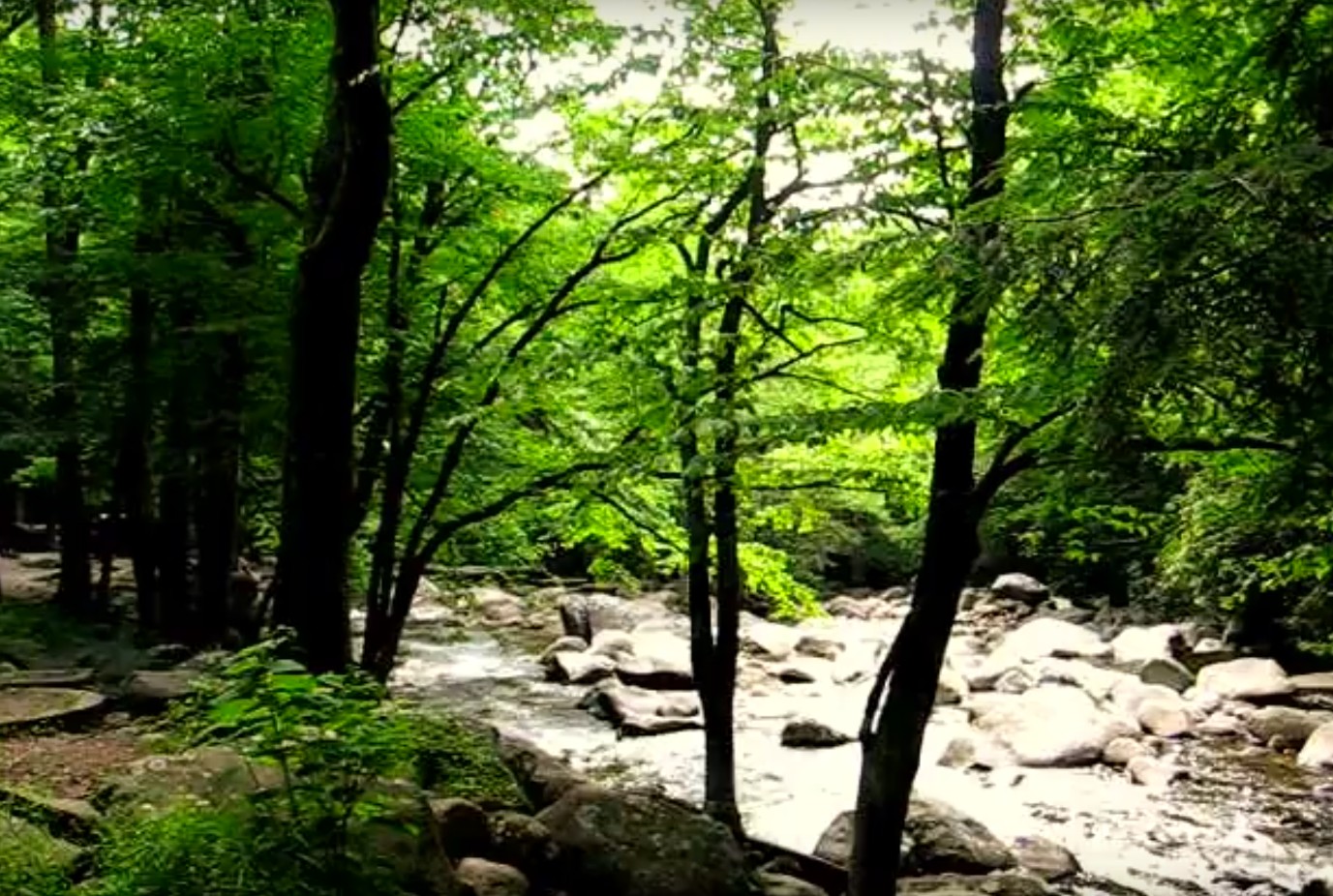 If you've been out since early morning for an extended hike in the park, Chimneys Picnic Area makes a great spot to stop for sustenance. It's located just a short drive away from several of the longer trailheads in the area, including Chimney Tops Trail and Alum Cave Bluffs Trail.
Many people aren't able to take long hikes, and for them this picnic spot makes an excellent destination to get into nature. Even better, take advantage of the Cove Hardwood Nature Trail just off the beginning of the Chimneys Picnic Area loop. Most people can complete this 0.8-mile walking trail in less than 30 min, so your whole group can stretch its legs after lunch.
Part of a full day of fun in the park
The central location of Chimneys Picnic Area makes it a convenient place to recharge if you are driving the entirety of U.S. 441 through the park. It's near such attractions as Chimney Tops Overlook, which provides some of the most majestic views of the mountains in the park.
Tips for safe picnicking in the Great Smoky Mountains
Chimneys Picnic Area is a favorite resource for many park visitors, well chosen by park rangers for its features. But to enjoy it safely and responsibly, here are some guidelines to follow:
Park only in the designated spaces and do not drive off-road.
Dispose of all food and trash properly in the bear-proof bins – this is an active black bear habitat.
Clean your picnic area thoroughly when you are finished, including the grill.
Use caution when walking on the river rocks, because they can be slippery.
Always be cautious around flowing water in the park. It can surge unexpectedly after rains.
Planning your visit to Chimneys Picnic Area
Chimneys Picnic Area is open seasonally, and it is usually available from mid-March through November, although exact opening and closing dates vary form year to year. From May 1 through august 31 Chimneys Picnic Area closes at 8:00 PM every night; every other night during open season the area closes at sunset. There is no pavilion located in Chimneys Picnic Area, but the 68 picnic sites are located on level pads right next to the parking spot, making it accessible for most wheelchairs, walkers, etc. Each of the sites has a picnic table and charcoal grill. There is also a public restroom on site.
Chimneys Picnic Area is located on U.S. Highway 441, approximately 5 miles south of the Sugarlands Visitor Center. If you are coming from the north, simply head south of U.S. 441 until you reach a turn-off on the right for Chimneys Picnic Area Rd., then follow that loop road around to the picnic sites.
For a complete list of picnic sites in the park check out their page: Picnicking in Great Smoky Mountains National Park. And here's our page where you can find a Smoky Mountains map to get oriented in the park.
And if you're wondering about accommodations in the area, the best way to be peacefully surrounded by nature with a roof over your head is to stay in a cabin. Call us at 855 91 SMOKY anytime to explore our Pigeon Forge Cabin Rentals as well as our Gatlinburg Cabins and our Wears Valley cabins.