2023 INFO:The smaller Easter Fair is April 5-8. The Summer Fair is July 7-16. The Fall Fair is October 5-22. Daily 10 am – 5 pm. Admission $10 for Adults, Children FREE with Adult.
Gatlinburg Convention Center, 234 Historic Nature Trail, Gatlinburg TN 37738 (at traffic light #8).
---
The Gatlinburg Craftsmen's Fair has been running continuously since 1975. It opens twice a year, running for 10 days in July and 18 days in October. The fair has become one of the nation's best craft fairs, consistently voted one of the Southeast's "Most Popular Events". What makes it so special?
The setting must surely help. Gatlinburg is nestled in the Tennessee Smoky Mountains on the edge of Great Smoky Mountains National Park, America's most popular national park. Some 9 million visitors come to the area every year, which provides a strong economic base to support a market for unique, handmade products.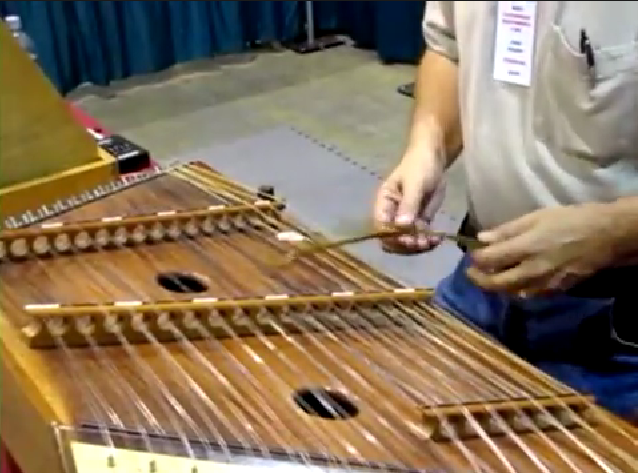 Gatlinburg is a small town of less than five thousand inhabitants, yet it houses today the largest community of artists and craftspeople in the country. But Gatlinburg has always had its craft, flowing out of its Appalachian mountain culture.
Indeed, from Appalachian home industry and music of old, to the present day, it's hard to say if history really ends when modern life begins, as artists carve their wood and melt their jeweler's gold, or hammer out the unique sound of the dulcimer, now in a city of shops and entertainments.
Gatlinburg combines with neighboring Pigeon Forge and Dollywood, the theme park made famous by native daughter Dolly Parton, in presenting a year-round succession of fairs and festivals celebrating local arts and traditions, while also remaining a magnet for national and even international talent.
The Craftsmen's Fair hosts around 200 booths of artisans with practically no duplication – everything is unique. This is a remarkable feat of selection, a tribute to Sam and Tracey Large who have guided the event for more than two decades. Sadly, Sam passed away in 2013, but the guiding hand remains.
With quality assured by a jury process that chooses only the best, craftspeople come from across the country to display and compete at the fair. The modern convention center's almost 150,000 square feet of space allows ample room for the fair's many wonders to unfold – including the necessary food and live music that marks every good festival.
The Fall event is exceptional because of the seasonal color change in the surrounding Smoky Mountains. The area contains a tremendous diversity of tree and plant life, and the spectacular fall colors are themselves a breathtaking artwork of nature, in a favorite time of year for return visitors.
Highlights of the Craftsmen's Fair are the numerous demonstrations of skill made by the artisans as they get on with their work. They seem not only to welcome people looking over their shoulder, but enthusiastic to share their secrets and stories. It's a friendly occasion, in a friendly part of the world, with lots to talk about.
If you stop in at the Craftsmen's Fair, in between the daily shows of bluegrass, country and gospel music you can mingle with the artists and even commission a unique work. You can spend all day window shopping, or pick up unique gifts for others or yourself.
Every medium you can think of is represented at the fair, and possibly some you never thought of – from raku pottery to sculpted leather, from glass and oil paint to paper and canvas, metals and woods, gemstones, custom-carved everything including boxes to hold your treasures, even guns and knives and most certainly musical instruments. And more.
Even children are never bored at the Craftsmen's Fair – in fact recently the fair has opened a kids area with hands-on opportunities across a large range of projects. And kids get in free, at this family-friendly event.
The Summer and Fall Craftsmen's Fairs are held in the Gatlinburg Convention Center at Traffic Light #8. For more information see the Craftsmen's Fair web site, and for recent pictures and news check its Facebook page.