Gatlinburg, Tennessee, is noted for its wealth of arts and crafts, and its many artists and craftspeople, with one of the largest communities of independent artisans in the country. Nowhere is this more visible than along the Great Smoky Arts & Crafts Community Trail – an 8-mile scenic drive on the outskirts of Gatlinburg that contains a host of studios and shops.
The historical trail – named as a Tennessee Heritage Arts & Crafts Trail – was started around 1937 when local craftsmen decided to make and display their wares at home. As popularity grew and frequent visitors started stopping by, more artists joined the 8-mile loop opening studios, shops, galleries, and workshops.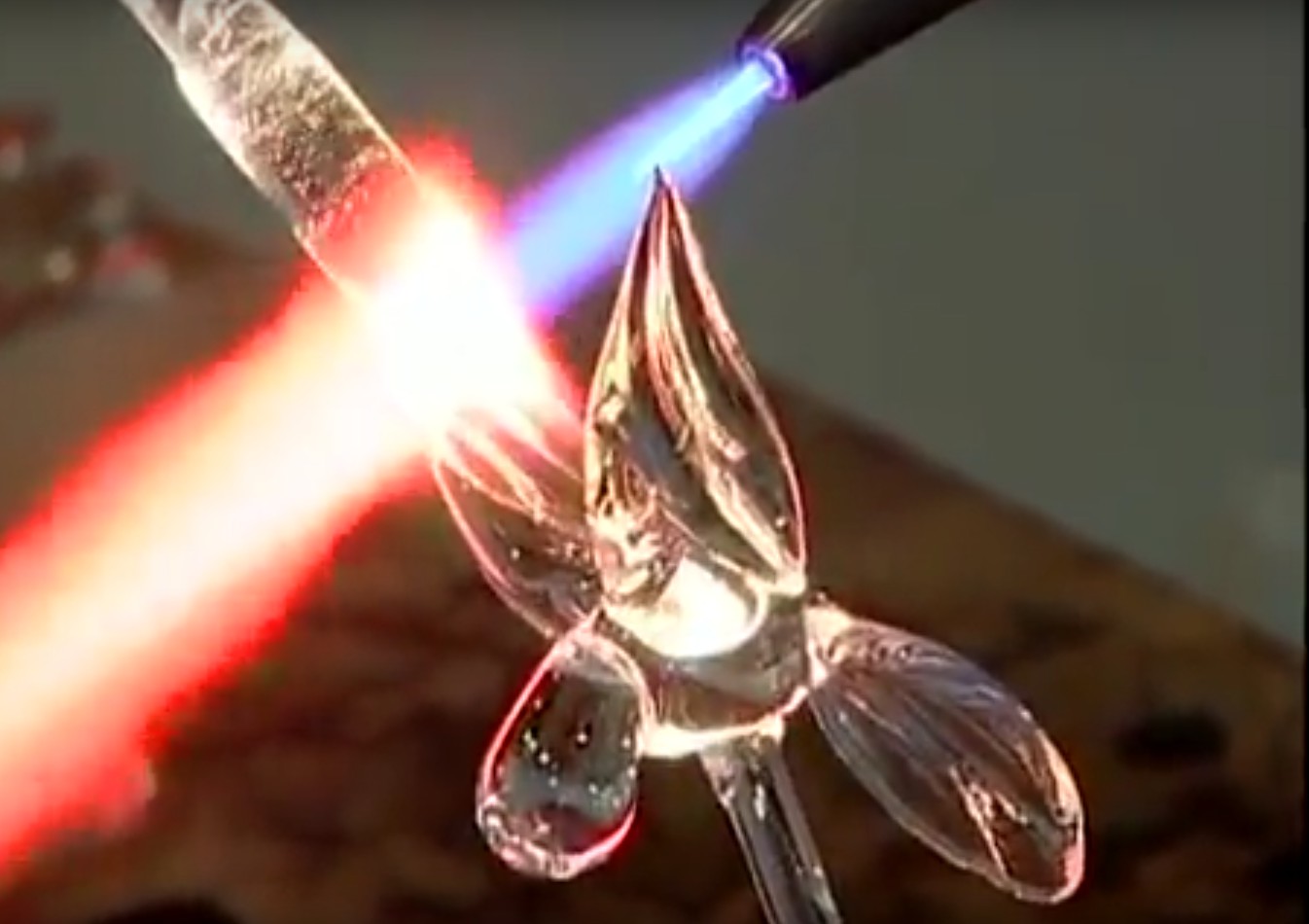 Visitors can stop by and see the items being created on the spot. Window shop or shop for real, and feel free to ask questions of the master craftsmen along the way. In the Gatlinburg area you're immediately immersed in a historical and cultural atmosphere of hardworking, talented, and creative people.
The Trail
If you choose to drive the trail, it's easy to find. Make your way to downtown Gatlinburg and turn at the #3 traffic light. This puts you on Highway 321 N (East Parkway). Go three miles. You'll see signage that notes the start of the 8-mile loop.
There's plenty to see and do along the trail along with the art studios, shops, and galleries. You won't have to worry about parking so you can take your time and stop along the way to dine at a cafe or restaurant, satisfy your sweet tooth at a candy shop, or relax at a tea room.
The Great Smoky Arts & Crafts Community Trail is open year-round. Opening and closing times may vary for some shops. Most have hours of 10 a.m. to 5 p.m.
Arts & Crafts Items
You're in for a visual treat as you witness the skilled handiwork of the talented artists and craftspeople who continue to contribute to the heritage of past generations. Some are new to crafting, some are seasoned with years of experience, and others carry on the legacy handed down by their ancestors as descendants of the original craftsmen who started the Trail.
With over 120 shops to explore, you'll encounter multiple choices of quality-made, one-of-a kind artistic treasures for your home or to give as a gift. And if you can't find what you wanted, you can always commission a custom work. You'll see examples of woodworking, sewing, painting, quilting, whittling – it's impossible to give a full list of all the media and imaginative uses – but here are just a few of the types of arts and crafts you'll find:
Visual Arts
Fine photography
Frameable art
Oils and watercolors
Stained glass
Lithographs
Sculpture
Decorative Art
Pottery
Ceramics
Basket weaving
Candles
Fashion and Home
Handcrafted jewelry
Wearable items
Quilts
Leather goods
Silver creations
Handmade brooms
Take the Tour
A fun way to access the trail is aboard the Gatlinburg Trolley, which eliminates the need for driving and parking. You can just sit back, relax, and get off when and where you choose. The trolley runs several routes, differently color-coded. Currently the Yellow Route runs to the Arts & Crafts Trail, departing from the Gatlinburg Mass Transit Center located at traffic light #5 (by Ripley's Aquarium) – and stopping at multiple points along the way of course. Make sure you're on the correct trolley before boarding – easy to do with Gatlinburg's super-friendly trolley drivers.
The trolley runs daily from April through October. During the winter months of November and December, the trolley runs Monday through Saturday. The fare is $1.00 for unlimited and all day access. Be aware it could take an hour, or more, between pickups and drop off locations.
When visiting the Smoky Mountains, whether you're staying in one of our Gatlinburg cabins, or Pigeon Forge cabins, or on the Quiet Side of the Smokies in one of our Wears Valley cabins, plan to spend a day or perhaps more, soaking up the vibrant and colorful Appalachian history of the region, combined with the most modern artistry, all thanks to the local artisans who keep creativity and originality alive and well in the Smoky Mountains.
For more information, see the Great Smoky Arts & Crafts Community website. And check the Trail's own video of things to see: