Are you in the Pigeon Forge area looking for a tasty meal with a side of entertainment? The Great Smoky Mountain Murder Mystery Dinner Show has you covered. The theater breaks the mold for this historic old town, blending Southern charm, slapstick entertainment, and of course a side of murder and sleuthing.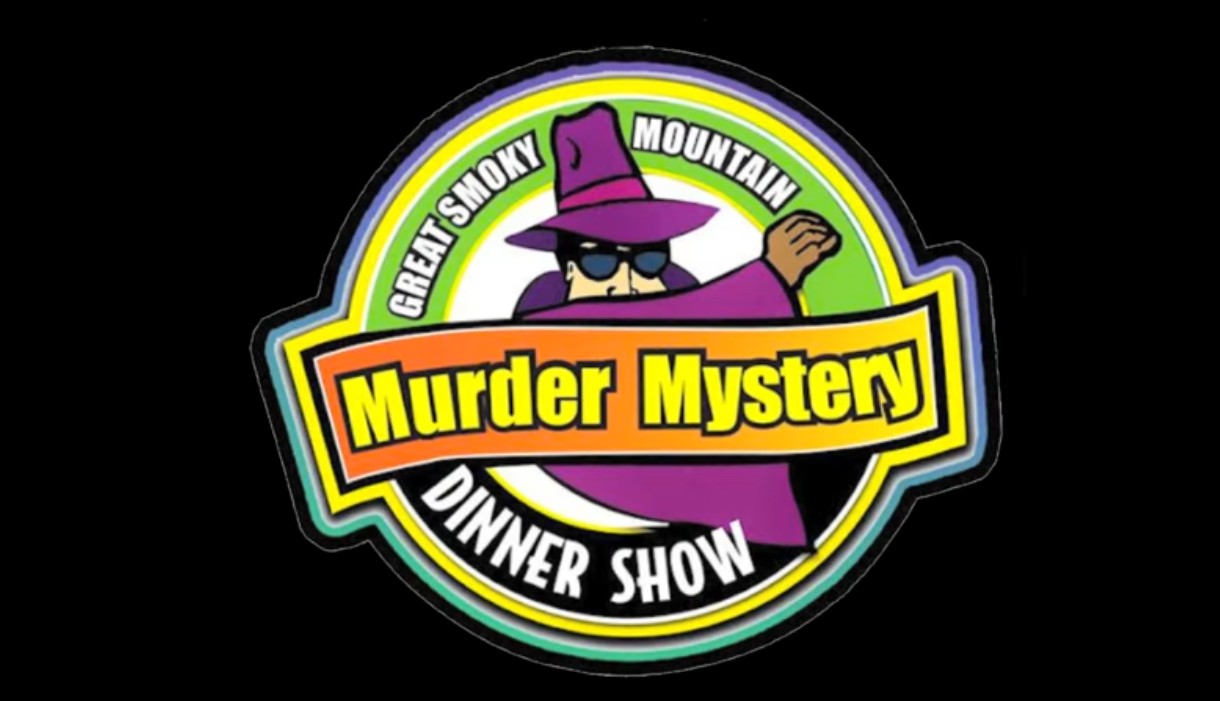 Dinner…
This theater show serves four courses of American-style food with a Southern twist. Their kitchen can also whip up tasty vegetarian, vegan, and gluten-free options, so everyone can find something satisfying to eat. Some popular plates include:
Loaded potato soup
Savory pork tenderloin and oven-roasted chicken
Carnegie Deli-style cheesecake
Vegetarian or Vegan spinach lasagna
Beer and wine is available for an extra charge
… And a Show!
What about the murder mystery side of the evening? The theater offers four different shows, each with their own flavor.
You can follow the misadventures of two different families, the Lukes and the Clampetts, in 'Moonshine Murders' and 'The Killbillies.'
Moonshine Murders – A group of moonshiners run from the law through the Sevier County hills in this fun romp.
The Killbillies – The zombie apocalypse meets its match in the Clampett family in this high-spirited murder mystery.
Fans of 'Gone With the Wind' will enjoy 'Frankly Scarlett, You're Dead' and its sequel 'Scarlett Reloaded.'
Frankly Scarlett, You're Dead – Colonel Simpson throws a Cotillion at the Simpson Plantation, but this glamorous evening ends with a twist he (and the audience) won't see coming.
Scarlett Reloaded – 2017 brought the thrilling sequel to 'Frankly Scarlett, You're Dead.' Although the show can be enjoyed on its own, audiences are encouraged to watch 'Frankly Scarlett' first.
These shows rated PG-13 for mild adult innuendos. They're fun and highly interactive, with audience participation encouraged.
Schedule and Tickets
The curtain rises at either 6:30 or 8:00 PM and the show runs for about 1 hour and 45 minutes. The theater is open to audiences on Christmas Eve, New Year's Eve, and New Year's Day. Reservations aren't mandatory, but are highly encouraged. The theater fills quickly, especially on holidays.
To find out more or to book tickets, see the schedule of shows.
Ticket prices:
Adults $44.86 plus tax
Children $25.95 plus tax
Children under 3 can attend free!
The Great Smoky Mountain Murder Mystery Dinner Show has also partnered with Memories Theater. You can purchase a special combo deal for just $65 per adult and $25 per child 12 and under, letting you catch a show at both places. You can find out more on the website.
Contact Information
Great Smoky Mountain Murder Mystery Dinner Show
2682 Teaster Lane
Pigeon Forge, TN 37863
phone: (865) 908-1050
Website: murdermystery-pigeonforge.com