You can find excellent seafood at Harpoon Harry's Crab House, which also offers an excellent sushi bar – unusually for a seafood restaurant, but a very welcome addition to the dining choices in town. One of the largest restaurants in Pigeon Forge, Harpoon Harry's isn't a chain restaurant, but it is part of an empire, as the owners also run two seafood restaurants on the Florida Gulf coast. So their seafood sources are well established, and the seafood you'll enjoy at Harpoon Harry's is very fresh.
The atmosphere at Harpoon Harry's is one-of-a-kind, the result of a $3.5 million building project that used reclaimed wood from local barns, milled and kiln-dried on site. Each table in the place was built by local artisans, and every aspect of the restaurant has been carefully designed to create the type of atmosphere that both impresses and welcome you in. Thanks to its size (26,000 square feet!), Harpoon Harry's doubles as an event center and hosts receptions and parties of all sizes.
The atmosphere is great , and the food matches it as you'd expect. The cuisine here, like all seafood restaurants, is not inexpensive, but Harry's holds its own as a prime dinner contender. Some guests even report it was the best meal they enjoyed during their time in Pigeon Forge.
Harpoon Harry's serves up a huge variety of menu items, including several non-seafood choices ranging from steaks to burgers to tacos. Vegetarians and kids can also be happy here, and sushi lovers will find the fare first rate. There's a full bar for beverages.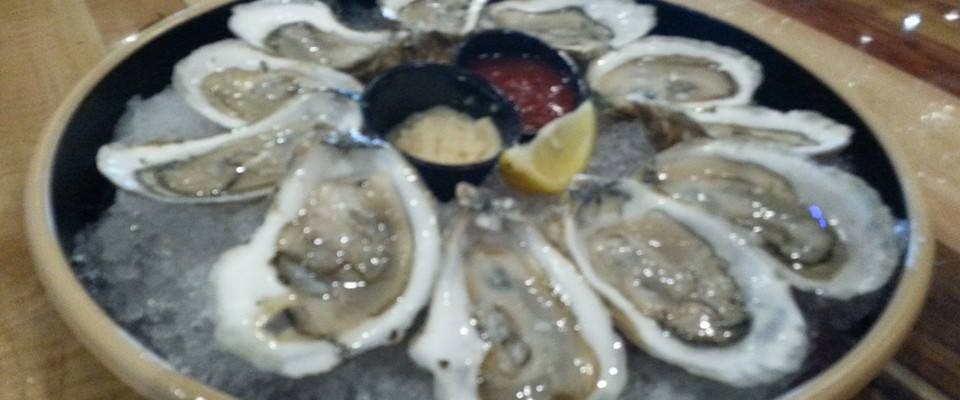 Some of the highest-demand menu items include:
The King Crab Boil – One pound of wild-caught Alaskan king crab legs, served up steaming hot and bursting with flavor. It's a crab house, after all, and doesn't disappoint.
Lobster Mac and Cheese – Can't choose between pasta and seafood? This cheesy favorite pairs the ultimate comfort food: mac and cheese, complete with a house-made cheesy garlic sauce, with the sophisticated, buttery flavor of fresh lobster. Expect a very generous portion that's definitely shareable if you also order an appetizer.
Blackened Shrimp Cobb Salad – This hearty salad features lightly blackened shrimp, hard-boiled eggs, blue cheese, tomatoes, bacon bits, avocado, red onion, and a fresh, crisp bed of Arcadian lettuce – all topped with house-made blue cheese dressing.
Smothered Chicken Dinner – As a superb alternative to seafood, the smothered chicken is memorable. This grilled chicken breast is beautifully seasoned with a mesquite rub and fire-grilled, then smothered with red and green peppers, caramelized onions, mushrooms, and melted Swiss cheese. It's served up with mashed potatoes and mixed veggies. Definitely a winning chicken dinner.
Sushi – The well-rounded sushi menu features everything from the Rainbow Roll (featuring crab, tuna, avocado, cucumber, salmon, and yellowtail) to a wide variety of cooked sushi favorites to sashimi. You'll also find vegetarian rolls, fried rolls, and house sake to enjoy on the side.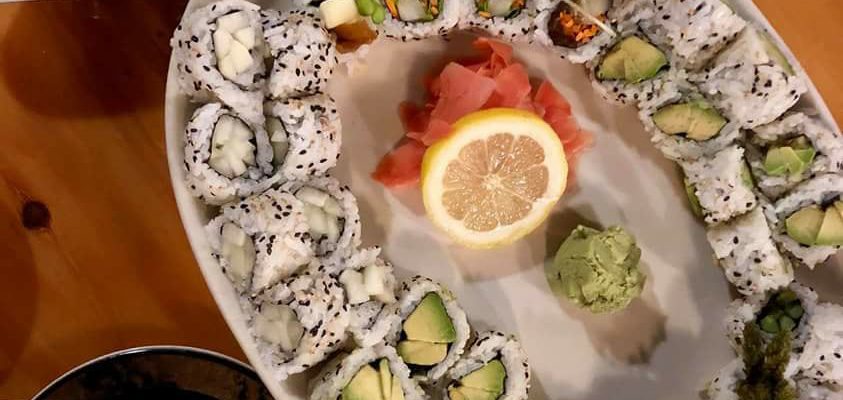 Harpoon Harry's is hard to miss. It's located right on the Parkway where it crosses the West Prong of the Little Pigeon River. Ask for upstairs window seating (or outdoor seats with a view) so you can enjoy mountain and river views at sunset!
Parking is easily accessible, and you aren't likely to have a wait most of the time – not because Harpoon Harry's isn't popular, but because they keep so many tables available each night. That said, the restaurant does accepts reservations, which you can also make online.
Useful Information
Harpoon Harry's Crab House
112 Community Center Drive, Pigeon Forge, TN 37863
Tel: (865) 428-2006
Web: harpoonharryscrabhouse.com
Hours: Daily, 11am – 9pm