When you think of your favorite hit musicians, the chances are good that Memories Theatre has at some point featured performers who provide stunning tribute renditions of their greatest numbers.
Elvis never left, he just moved to Memories Theatre in Pigeon Forge, home of the longest running show on the Parkway, now 27 years old and acclaimed as one of the best.
The theater offers plenty of riveting captures of top performers, some who are no longer with us, and others who are very much around and on top of their form. It's all a tribute to legendary music, performed with uncanny impersonations.
Do you miss the music of Buddy Holly, Conway Twitty, the Blues Brothers? How about Roy Orbison or Johnny Cash? Want to catch a powerhouse Tina Turner performance again? Or Rod Stewart? Memories Theatre offers a regular slate of shows that feature these performers and many, many more.
In addition to the Salute to Elvis Show, Memories Theatre features tributes to famous legends past and present such as Kenny Rogers, Dolly Parton, Tom Jones, Willie Nelson, Neil Diamond, Patsy Cline, Ray Charles and Cher.
The Elvis tribute show may be the best you've ever seen. Elvis is always featured in the theater lineup, but it's important to check the schedule for the dates when your particular favorites appear. Be warned also that shows often sell out, with reserved seating often booked many months in advance.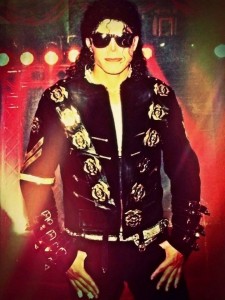 It's a family entertainment show at Memories Theatre. With a great house band and dance group, the venue puts on an uplifting, rocking show every time. The performances will win over the kids, who may never have heard the music before. There's nothing like watching Mom and Dad carried back to earlier times, and singing along to legendary hits. And the performers prove that acts like Jerry Lee Lewis endure through the generations.
Starting in summer of 2016, Memories brings Michael Jackson to the stage in an exciting new show!
Meet the performers after the show, and pose for a photo on a gleaming Harley Davidson motorcycle with your favorite legend. A full line of Elvis memorabilia is available to purchase. And every show is recorded to DVD, a great way to keep your memories of Memories.
Typically the theater runs shows Tuesday through Saturday, with a "Blast From the Past" matinee on Tuesday and Thursday. Call for show dates, reservations and information:
1-800-325-3078 or 865-428-7852
And check the Memories Theatre  website for more information and the Facebook page for breaking news.
Memories Theatre is located at 2141 Parkway, Pigeon Forge, TN (Across from Titanic), with ample parking.