Every year in the latter part of March, the city of Pigeon Forge plays host to a "quietly spectacular" festival that draws 20,00 visitors from all over, to take part in the Annual Mountain Quiltfest.
The quilting festival packs a huge amount of activity into its 4 to 5 days. There are hundreds of unique quilts on display, fascinating works of supreme art and craft, with 20 different categories of competition for prizes that amount to well over $20,000.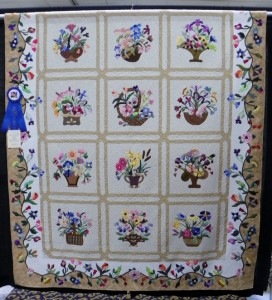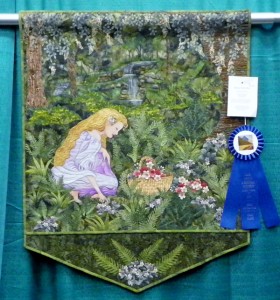 With experts in from all parts, there are more than 60 classes, workshops and lectures for devotees to attend, ranging across all skill levels. The entire event is FREE and open to the public, although for a fee and by appointment you can have an expert appraise your own quilt.
A combination of learning, teaching and shopping, Quiltfest embodies the signature friendliness of this Smoky Mountain area. Participants often arrive days early and stay late, content to visit the area and to sit and sew and swap knowledge and stories.
Several times a day during the festival, experts present the "Antique Quilt Bed Turnings", which go beyond the artisanship and tell the  stories of the people and events behind the making of a quilt. Humor is never far away. Dinner lectures and a Friday evening Dinner Social elevate the festival to celebration.
See our write-ups of recent festivals in our blog articles for 2013, 2014 and for 2015, the year that marked the 21st year of the festival.