We don't have massive Mardi Gras parades in the Smokies, but you can still find tasty and authentic Louisiana cuisine in Gatlinburg thanks to New Orleans Sandwich company.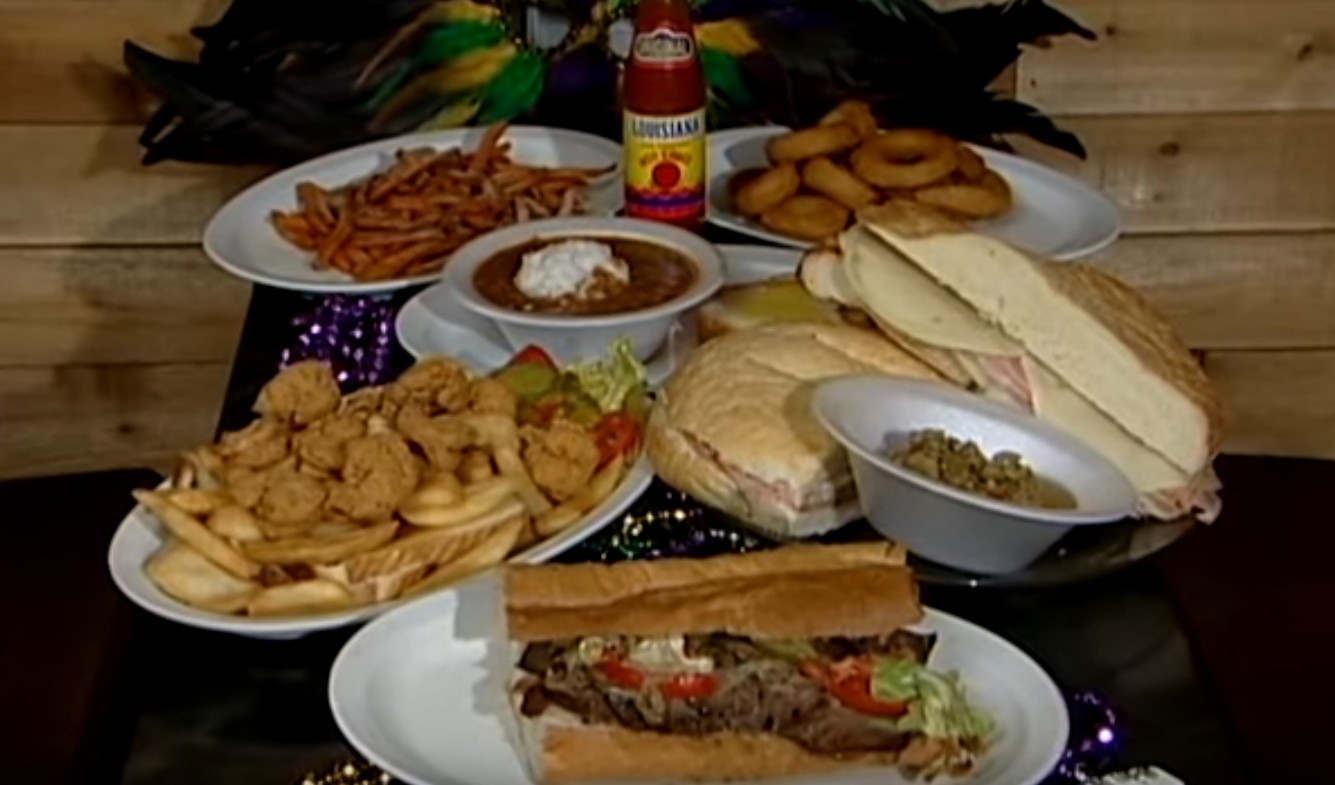 Get an authentic taste of the Big Easy in the Smokies
The rolling peaks of the Great Smoky Mountains may as well be a world away from the lowlands of Louisiana, but it turns out you can still find some tasty and authentic Cajun and Creole cooking up here in the Tennessee mountain country. That's because New Orleans Sandwich Company is cooking up some of that city's classic dishes in downtown Gatlinburg, so that you don't have to go without a taste of the Big Easy during your mountain vacation.
New Orleans Sandwich Company features a variety of different New Orleans-inspired sandwiches and more, and locals and visitors alike agree that this is some of the best Cajun food you will find outside of the Gulf coast. Next time you're in town, stop in to grab a delicious sandwich with your family, and enjoy the friendly service and laid-back atmosphere that are as famous in New Orleans as the food.
Try a variety of classic Louisiana favorites that will please every palette
New Orleans Sandwich Company serves up an eclectic array of dishes that are as classic Cajun and Creole as it gets, along with some other favorites that are given a flavor upgrade courtesy of famous Louisiana spices and seasonings. Their sandwiches are obviously the focal point here, and they offer all of the classic New Orleans fillings on traditional, "po-boy" style french bread, lightly dressed in the normal style with lettuce, tomato, and mayonnaise. The seafood selections such as fried oysters and shrimp are obviously classics on the Gulf coast, but don't ignore the savory roast beef sandwich served with a rich gravy. It's a favorite among those in the know.
The sandwiches are complemented with other classic Louisiana dishes such as Gumbo cooked with dark roux and spicy andouille sausage, Crawfish Étouffée, and the classic Creole rice dish, Jambalaya. Even American standbys like burgers, hot dogs, and BLTs get a cajun twist here, so no matter what dish you choose you'll be transported to the bayou.
Stop in for a casual meal while you explore Gatlinburg
Downtown Gatlinburg is a great place to enjoy on foot, and exploring the area is also a fantastic way to work up an appetite. When the craving for something hearty and authentically Cajun hits you, then New Orleans Sandwich Company should definitely be on your list of places to satisfy your hunger. The restaurant is located on the Parkway in the charming and fascinating Baskins Square, a great little outdoor mall right across from the Village.
Thanks to warm service and a casual, family-friendly atmosphere, you can feel comfortable stopping in for a delicious New Orleans sandwich for lunch or dinner, whether you're just getting started exploring what's outside one of our Gatlinburg cabins, or winding down your day, and heading back to the hot tub.
Useful Information
New Orleans Sandwich Company
631 Parkway, Gatlinburg, TN 37738
Tel: 865-430-2151
Web: neworleanssandwichshop.com