The Pigeon Forge Community Center is a hidden gem in the Great Smoky Mountains National Park area, a relaxing place to chill out where you and the family can experience simple good family-friendly fun. In a town filled with prominent attractions, this well kept secret often falls under the radar of visitors. To learn more about the center and what it offers, here's an overview of everything you need to know.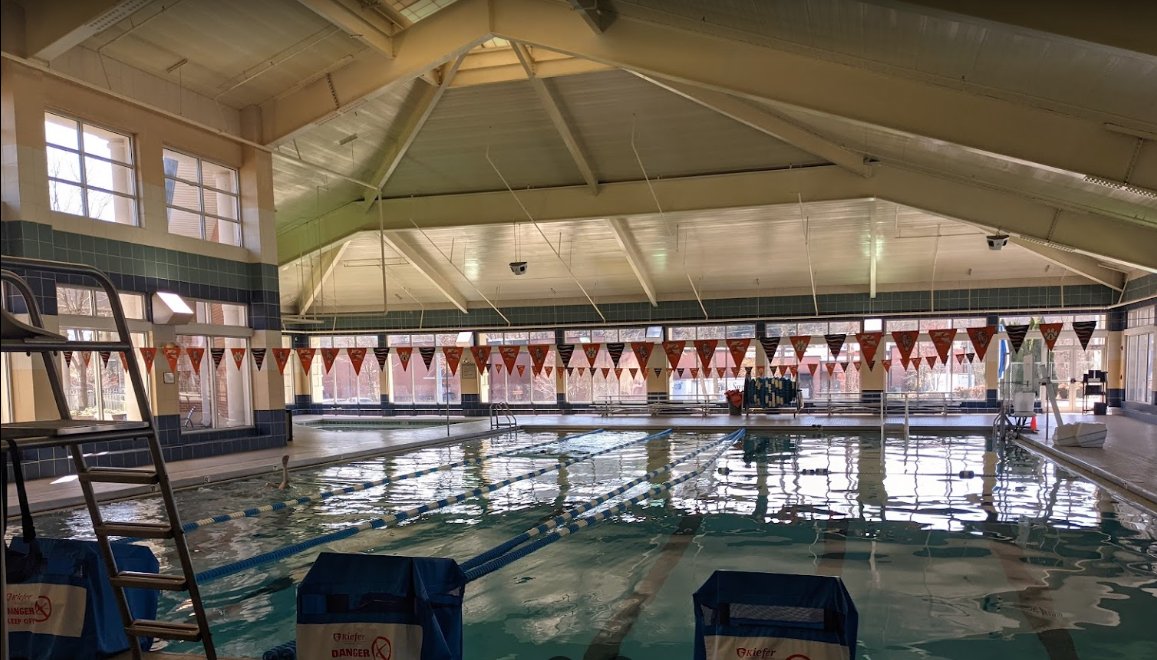 Pigeon Forge Community Center Amenities
This 86,000-square-foot recreation complex was built in 2000. It boasts numerous activities for people of all ages to enjoy. The facilities include the following:
Three basketball courts
A racquetball court
A Walley ball court
Aquatic center (indoors and seasonal outdoor amenities)
10-lane bowling center
Two aerobics rooms
1/10th mile walking track
Fitness center and exercise equipment
Group fitness classes
Shower facilities (family-friendly also)
Courts to put up a pickleball net
Additionally, the center offers a meeting room, a wellness center, and a childcare center. Everything the Pigeon Forge Community Center offers is reasonably priced, which is a big plus during a vacation trip. Guests with small children who want to spend some time doing adult-sized activities often use the childcare facility to care for their little ones.
Fun Events at the Pigeon Forge Community Center
While the everyday amenities are great in themselves (for instance, on weekend evenings the center's bowling facility holds "Cosmic Bowling"), the community center also hosts other fun events throughout the year, and especially for holidays.. Seasonal events that people love to attend include:
Easter Egg Hunt and Breakfast with the Easter Bunny. Another free event held the Saturday before Easter that adds lots of fun to any holiday trip.
Halloween Trick-or-Treating. This is a non-scary event that is free and fun for all ages – very popular with locals and visitors alike. This event just seems to get bigger every year.
Christmas Tree Lighting. Every year on the first Tuesday in December, the center hosts a tree lighting, along with free entertainment, games, and snacks. Santa himself makes an appearance too!
Other events that have been hosted in the past include:
Youth sports leagues and tournaments, such as basketball, soccer, and volleyball.
Swim meets and aquatic competitions.
Senior citizen activities and classes.
Health and wellness programs, such as yoga and Pilates.
Summer day camps for children.
Concerts, dances, and other special events.
To learn more about other activities held at the community center, visit the facility's special events page.
What Does it Cost to Use the Community Center?
The center does charge fees, but they are reasonably priced. Non-residents have a variety of options to choose from, including a day, weekly, or monthly pass. Staying longer? You can buy an annual membership. Certain amenities, such as the pool and bowling center, are fee-based but the costs are nominal and far less expensive than the commercial counterparts in the region. If you're looking for simple fun, you can find it here.
Where to Find the Pigeon Forge Community Center
And where is "here"? Close to both Parkway and Wears Valley Road, and easily accessible to spend the day or drop in for a quick game or a swim, the Pigeon Forge Community Center is located at 170 Community Center Drive, Pigeon Forge, TN 37863.
The center's hours are Monday-Friday from 6 am to 9 pm, Saturdays from 8 am to 6 pm, and Sundays from 1 pm to 6 pm. Hours may vary depending on holidays, weather, or other events. Check with the center's website to see the current schedule.
Be sure to check on other amenities in town from the Community Resources listings in the Pigeon Forge website. And on the subject of great civic amenities, don't overlook the wonderful Riverwalk Greenway that runs through the heart of town along the river, from Patriot Park to The Island, and then on to the Community Center itself.