UPDATE 2023: This year's Spring Rod Run happens Thurs-Sat, April 13-15. The Fall Rod Run is September 14-16.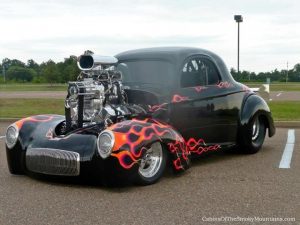 In spring and fall each year, Pigeon Forge fills up with visitors, classic cars and hot rods to enjoy the Rod Run, a gathering of car enthusiasts and owners competing for cash prizes worth thousands of dollars, showing off paint jobs and joining in the great American pastime of Cruising the Strip.
The strip is Parkway, and traffic gets dense, but there's a lot to look at. Hugely popular and much anticipated, every Rod Run fills the town with hundreds of classic cars and thousands of visitors. Car enthusiasts and spectators set up lawn chairs along this strip to watch the rods, customs, and classics cruise by from early day far into the night throughout the event.
Headquarters for the Spring and Fall Rod Runs is LeConte Center, on Teaster Lane close to The Island. This venue hosts a huge swap meet, and hundreds of classic cars on display. Vendors will offer plenty of memorabilia.
The Rod Runs are a 2-3 day event that have been running since 1983. Traffic gets jammed, cars cruise Parkway in the day and late into the night – you'd better want to be part of it, and many people do. It's always a friendly crowd. There's live music and food everywhere.
Parkway during the Rod Run comes ablaze with light and action at night, with cars and trucks of all kinds and ages cruising up and down, even at 2 in the morning, with something for every taste in automotive spectacle. Visitors come to mingle in the friendly crowds, and to watch the gleaming chrome and paint jobs slowly driving by.There's lot of muscle on display too, with plenty of supercharged motors loping at low revs, and straining for the highway.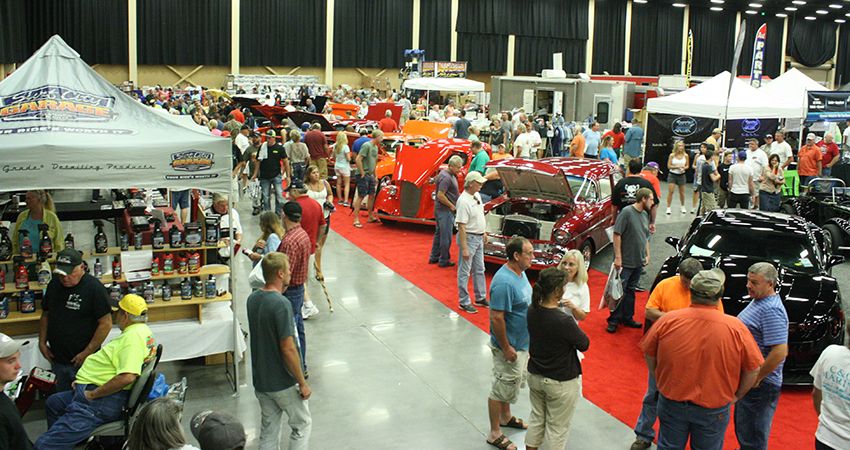 The Rod Runs have a long tradition dating back to the last century in 1983. Originally called the Grand Rod Run, after the Grand Hotel, the nostalgic heart of the event is still Traffic Light #6, although moving the headquarters to the LeConte Center has undeniably offered much more space for a larger event, as well as more parking.
For more information check the Rod Run website.
Here's a great video showing just how many cars appear and how spread out the event is along Parkway:
Note: after the Rod Run if you're driving out of Pigeon Forge through Sevierville make plans to visit Floyd Garrett's Muscle Car Museum, one of the world's finest collections of American muscle cars.