You can drive into Sevierville without realizing you've left Pigeon Forge – that's how close together these two neighbors are – and if you're on a shopping expedition, you have plenty of reason to drive there. Sevierville offers a huge range of shops – get ready for an adventure.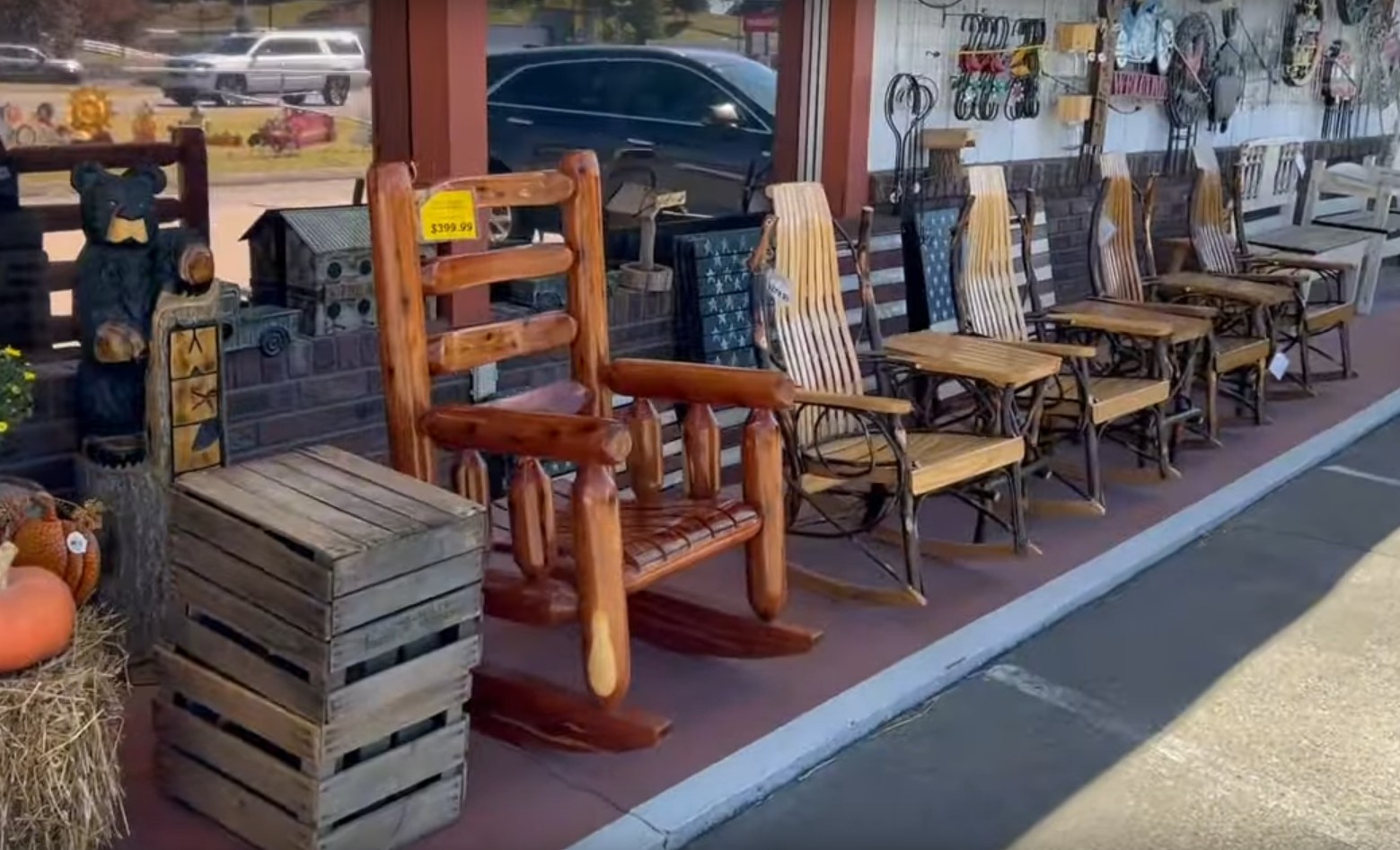 One of the first places you come to in Sevierville is Tanger Outlets.The largest outlet mall in Tennessee, Tanger hosts over 100 shops, with all of the top name brands such as Gap, Hillfiger, Lauren and all the shoe, clothing and accessories stores you'd expect.
Another of the main shopping areas in Sevierville is Governors Crossing Mall, with restaurants, a movie theater and outlet stores. This venue hosts some of the less famous brands and can be a place for bargains.
Yet another area is Sevier Plaza, another outlet mall that is off the beaten track and less crowded, with lots of smaller shops and an Ollie's Outlet and a Roses Express, two great places to check for bargains.
This fun little town also host a great number of antique shops, and there are galleries and specialty shops everywhere you turn also. One of the more notable galleries is the Robert A. Tino Gallery. The artist has a long standing reputation for artworks unique to the Smoky Mountains and hosts a craft show each year that is a big draw.
Keep an eye out for Smoky Mountain Knife Works, a more than 100,000 square foot showroom billed a s the world's largest knife showplace. As well as modern knives and outdoor equipment of every imaginable kind, the store also contains a vast treasury of cutlery memorabilia and artifacts of high quality.
Everyone needs a good pair of boots, but how about two pairs, and for the price of one? That's the deal at Boot Factory Outlet, a store with thousands of western style boots for all sizes and ages, with all the large name brands including Justin and Lucchese.
Ogle Brothers General Store means what it says, with a generally large collection of items, including its own pottery made on site. Candy, clothing, accessories, jams and sauces, just to name a few of the selections here.
On the way into Sevierville, make a stop at the Apple Barn compound, featuring two fine restaurants, candy, a cider house and winery, as well as a Christmas shop and – speaking of general stores – one of those also. It's a fun stop for many reasons.
To explore the creations of the Amish community, stop in at Amish Creations & Country Market on Parkway. While some of the products here are not Amish (check carefully), most are, and range from rocking chairs to clothing, to foods and soaps. Everything is wholesome and rustic.
Just off to the west of Sevierville on Wears Valley Road is Mountain Brothers General Store, another place with everything but this one is also noted for its homemade fudge. You can sample everything, and you'll want to. You might be driving this way to go to Townsend, another little town worth exploring, with lots of history and craftworks to see.
And if you feel like taking a drive to the east of Sevierville, perhaps out to the Bush's Beans Museum, make sure on the way to stop at the Pepper Palace for an array of flavors that you may never have imagined. This outlet carries hot sauce and salsas, all made here, and from very mild to very hot, as well as spices and horseradish.