Wedding Reception Options
Our wedding receptions are fully customizable, so you can tailor it to suit the number of guests and the formality of the event. Let's make the Big Day perfect for the gathering of friends and family.
Here are some suggested formats to think about - but don't worry about details, our wedding and event planners will supply the perfect catering and associated rentals, as well as ancillary staff to make the reception a warm memory for everyone.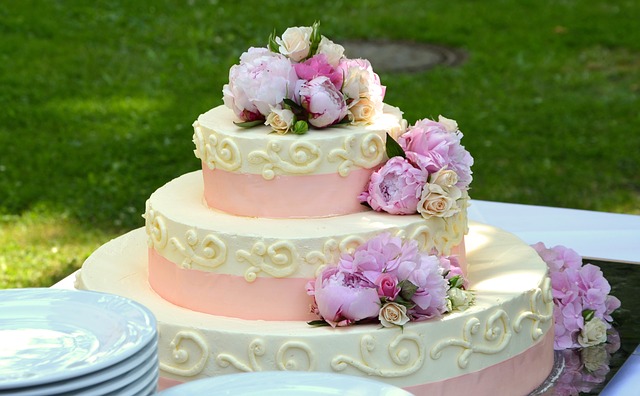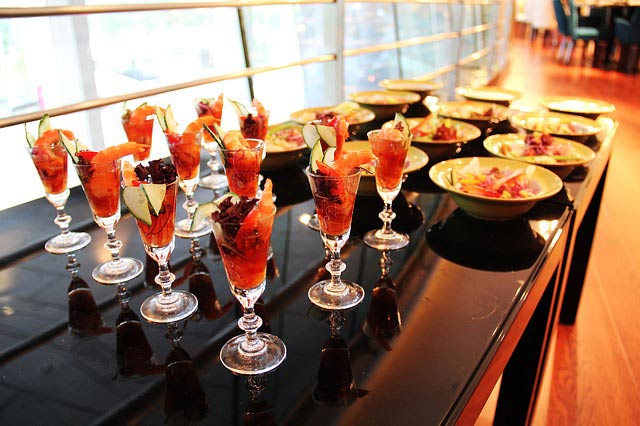 To talk with our wedding planners, call toll free
877-241-4467
The wedding reception facility is available to guests of our cabins for only a flat cleaning fee. It's best to book the facility when you book your cabin. The facility is 1,500 square feet, holding from 90 to 100 guests, and has a connected outside gazebo. The space is open from 9 am until 9 pm and is available to your guests from 1 pm.
Your Wedding Reception
Typically a wedding reception is a 3-5 hour event. Questions to consider include:
How many guests?
How hungry is everyone? What time of day? (When choosing reception time please consider if you would like to feed your guests a meal or will hors d' oeuvres be sufficient for your event time? Finger foods or a feast?)
Do you want hot and cold hors d'oeuvres style for food?
Do you want a meat buffet and salad/desserts style for food?
Do you want a full barbecue meal with dessert style for food?
How formal is the event?
How well dressed will people be?
What age will people be - is it a younger crowd or are will older family members predominate?
Do you want a dance floor and DJ music? (Typically a 3-hour coverage)
Punch Bowl? Coffee/Tea? Champagne/Wine?
The Wedding Cake is cut during this event, and fresh flowers and arrangements are usual. Linens are important for chair and table coverings, and highly customizable - let your planner set all these things up for you.
Professional Photography is highly recommended - the difference is very obvious between professional and amateur wedding photographs, and it's an unrepeatable event. During the wedding ceremony and the reception, both the formal posing and the heartwarming moments can best be captured by a skilled photographer.
The cost to stage this kind of event can range from $2-3,00 for a group of around 25 guests. But this is only a rough guide. With multiple options, and special prices from local vendors often available, the wedding planner can pass all savings to you, and fit your budget as well as making the event perfect.