Just in time for holidays, family celebrations, and the gift-giving season, the Gatlinburg arts and crafts community brings out its finest products in two great shows held back to back, at the tail end of November and in early December.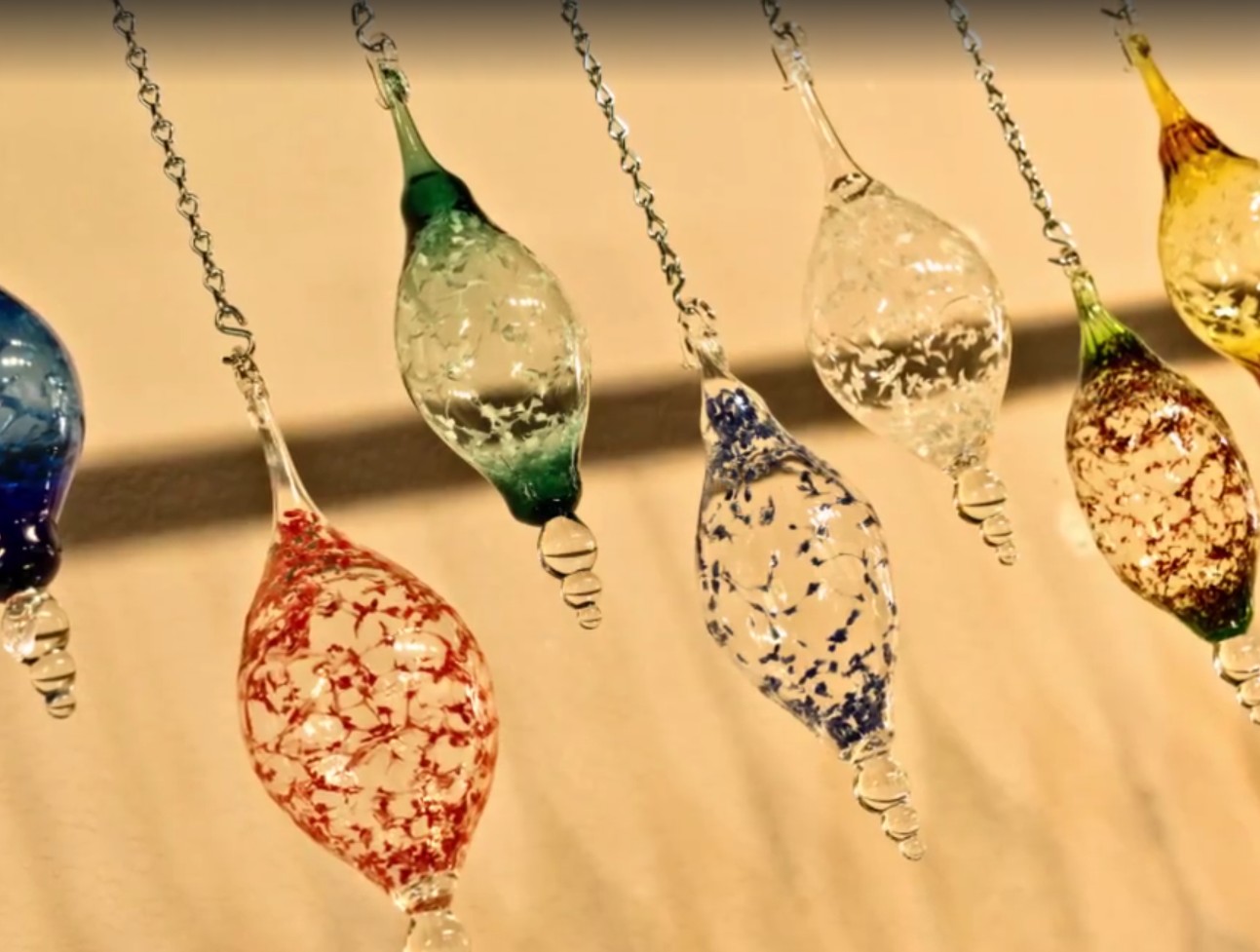 As winter follows fall in the Smoky Mountains, one thing we might miss – besides the leaves turning color of course – is the abundance of arts and crafts that always appears in Gatlinburg during the harvest festival time of fall, following a productive summer of labor.
But as winter starts to settle in, handmade craft works remain plentiful, as Gatlinburg gives us two more great chances to marvel at Appalachian craft skills both old and new, and to discover new treasures.
First up is the 2018 Thanksgiving Craft Show at the Gatlinburg Convention Center, held this year on Tuesday through Sunday, November 20-25. This show is free to attend and features one-of-a-kind, handcrafted products and specialty items with a Thanksgiving feel. Watch the artisans demonstrate their skills, meet the artists, and shop or even commission a custom work.
Immediately following on Monday, November 26, the theme changes as the 2018 Christmas Craft Show takes the floor at the Convention Center, running through Sunday, December 2. This show brings out all the stops with unique artworks and handcrafted items that make perfect gifts or heirlooms.
For more than 200 years, Gatlinburg has exemplified the best of the Appalachian mountain culture with its profusion of artistry in music, crafts of all kinds, and the arts. With a population of less than 5,000 people, Gatlinburg is home to the largest community of independent artisans in the country.
One of the great ways to amble through the environs of Gatlinburg is to hit the Great Smoky Arts & Crafts Community Trail, the scenic loop running around town that hosts the shops and studios of the arts community. You could spend several days at this if you wanted. But a few times a year, the artists save us the trouble, and gather in town with their best wares.
These times are coming again, with the Thanksgiving and Christmas Craft Shows. Prepare to be amazed at the variety of media used, from paper to glass, to clay, to wood and metal, and some you may not have thought of. Feel free to browse, or focus on some serious shopping. Either way, the craft shows are always friendly and welcoming events.
For full details on the two shows, and to learn more about the artisans, see the Arts & Crafts Community web site. And remember that everything in the area is close to one of our Gatlinburg cabin rentals, Pigeon Forge cabins, and Wears Valley cabins.