Ondria came to stay in one of our cabins recently, and wrote about what a great experience it was. It was a family reunion with 3 generations, so space and privacy were important. With our 2-bedroom cabin, Ultimate Escape, 6 adults and 2 kids were able to spend a fun week in totally relaxed comfort – the only way to have a vacation trip.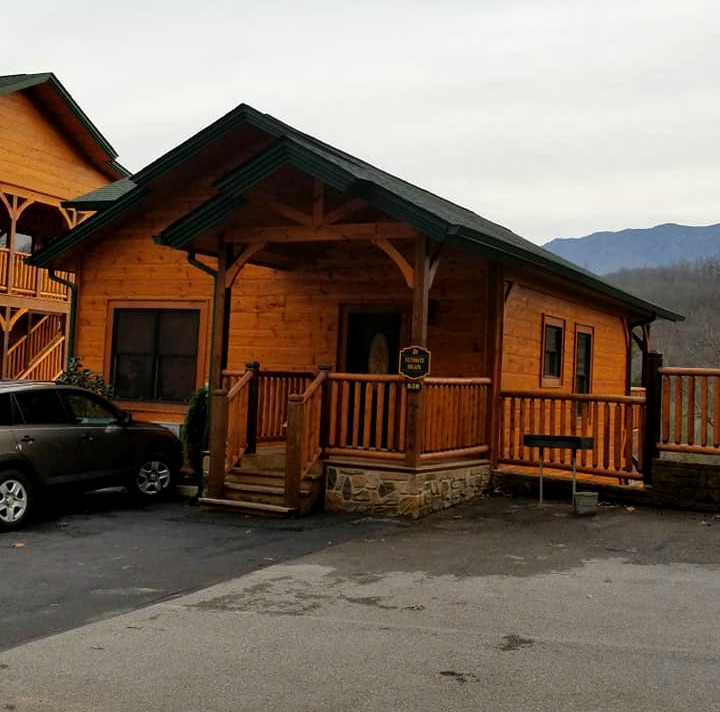 What did everyone like best about the cabin? Separate levels are always a good thing, with two different decks to hang out on. Two master bedrooms with bathrooms en suite, a lower level game room with plenty of activities to keep the little, and big, kids occupied. And there was a spacious, well equipped kitchen, with a large dining table and living space for people to spend time enjoying their company.
For a family, or any group, that enjoys sitting around a table with games and snacks, and just hanging out together, the cabin amenities proved their worth all week. It was good not to be rushed, and not to have that dreadful feeling on vacation of always having to do something outside of the hotel room. Instead, Ondria's family could take their time and choose where and when to venture outside the cabin.
There were three women in the group, from a family that enjoys cooking and mealtime, so the kitchen was put to the test – and passed, really well. Breakfast when you want it, snacks as the occasion arises, and meals together around the table, were all times for the three generations to come together from their separate lives and bond as a family again.
The amenities found in cabins are there from long experience of what helps people have a great time. From the simple ability to drink your own coffee on the deck in the morning, to the relaxing hot tub in the evening, and everything in between, all these things are tested and given the seal of approval by millions of happy "campers" in these Smoky Mountain rental cabins.
The bar table and stool by the pool table and arcade games in the lower level were another way for the slower moving folks to enjoy the activities of the faster moving ones. Upstairs the grandparents enjoyed their peace and privacy, while downstairs the kids stayed occupied with the many games. The folks in between simply connected and enjoyed the time.
There were many other amenities that Ondria appreciated, from the spacious closet to put the luggage in, to the washer and dryer that meant they could go home with clean clothes and not have to do a bunch of laundry as soon as they got back.
For the dozens of other things that Ondria liked about the cabin – which she called one of the family's best getaway trips yet – read her own story as she published it in her blog: Your Family's Ultimate Escape Awaits in a Luxury Cabin Nestled in the Smoky Mountains
And check out her video on Facebook for a hands-on feel of the cabin life: