Gatlinburg is back in 2021 with the nation's first Independence Day celebration, starting one minute after midnight of the 3rd, for the 46th Annual Fourth of July Midnight Parade. This mile-long stream of parade entrants will work its way along Parkway this year led by the most perfect Grand Marshal, Gatlinburg's favorite singer and musician, Miss Emi Sunshine.
As always, Gatlinburg shows its love of country by honoring front-line medical workers – big hand for those heroes – and all first responders, veterans and military personnel.
The parade starts at Baskins Creek Bypass on East Parkway and swings into the main drag at Light #3, heading south and ending at Light #10 (Ski Mountain Road). People will arrive on Parkway many hours before midnight to secure a good vantage point to camp out with chairs and essential provisions – and this year some will be coming in from Pigeon Forge, because that town is holding its main celebrations during the 3rd, prior to the Gatlinburg parade.
Pigeon Forge July 3rd Celebrations
Saturday, July 3, puts the focus on Pigeon Forge beginning in the afternoon at Patriot Park. This year the Patriot Festival opens up with a FREE festival at 4 pm when the all-important food vendors start dishing up their tasty treats.
At 5:30 the entertainment begins with live music leading up to renowned country musician and Billboard star Clint Black as headliner at 8:30 pm. Enjoy that and then hang on because the grand Fireworks Show will start at 9:45 pm – also simulcast in Knoxville for those who can't be present.
There's free parking at Patriot Park as always, and this lovely, sprawling park allows visitors to bring lawn chairs and blankets (no umbrellas or cool chests). And for the first time in this July 4th celebration, fans of the fireworks show don't have to rush between Pigeon Forge and Gatlinburg to catch each city's fabulous pyrotechnics, because they happen on different nights – brilliant!
Gatlinburg July 4th Celebrations
The Parade will feature red, white and blue, of course, with the many decorated floats, marchers, horse riders, performers, celebrities, garishly adorned extroverts and probably huge animated balloons as well.
The 100th Army band from Fort Knox, Kentucky delivers gold with its musical chops, and music takes the lead for sure with Emi Sunshine as Grand Marshal. Gatlinburg took young miss Emi to its heart when this East Tennessee native first appeared on Parkway in Tunes and tales, barely a teenager. She subsequently graced the Songwriter Festival each year, bursting with talent and developing more skill as a singer and a songwriter as she won awards and accolades across the music industry.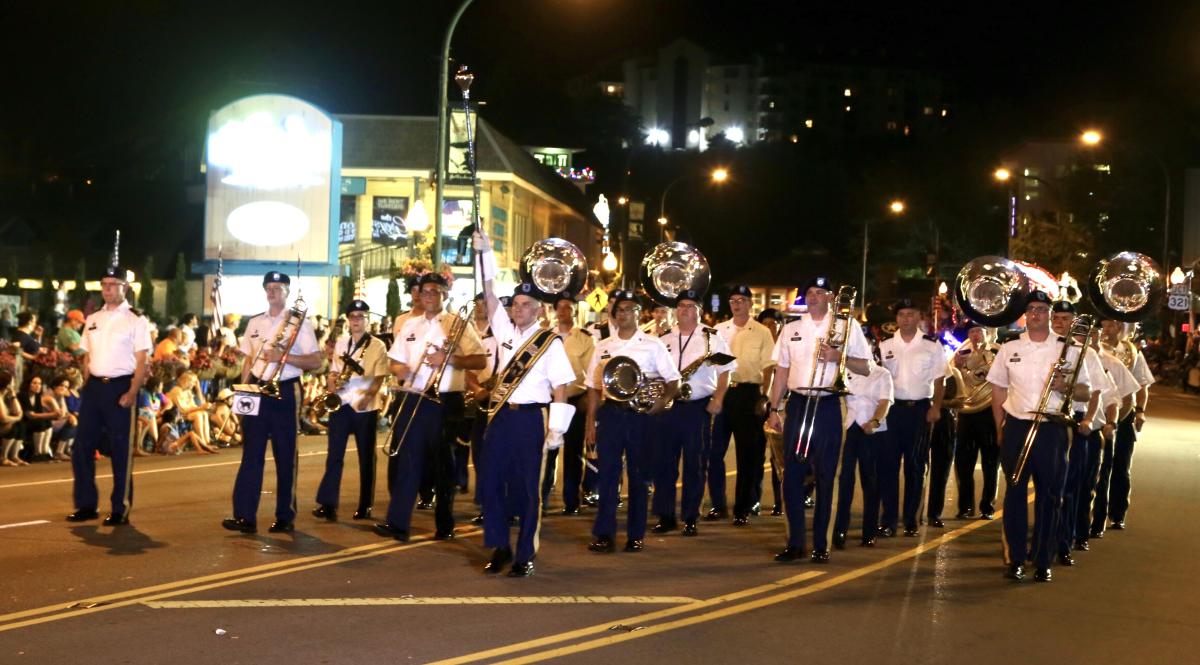 So it's a star-studded event with an acclaimed Grand Marshal and a nationally recognized parade. The area is bursting with visitors this year, and we'll have to see if the crowd reaches 100,000 as it has in some previous years.
After the parade, most people will sleep, but who can say for how long, as Gatlinburg celebrates the Fourth with numerous activities during the day, leading up to the Fireworks Spectacular at night.
Tunes and Tales has started for the season, through the end of July, and will appear on the Fourth on Parkway. The popular street show has an amazing lineup of musicians this year and the streets will resound with mountain music.
Meanwhile the deadly serious (okay, not so serious) river race begins at 1 pm, with registration from 11 am for the annual River Raft Regatta. You can float anything you want down the Little Pigeon River, and you can buy a rubber duck for small change if you don't have your own.
It's a very laid-back form of intense competition, the perfect antidote to staying up very late the previous night for the parade. The race starts from River Road and Maples Lane, and floats downstream to the finish line at the Aquarium.
After you've rested from that excitement, drift through the rest of the day and gather your strength for the evening fireworks. Launched from the top of the Gatlinburg Space Needle, the annual awesome pyrotechnics display starts at 11 pm.
The fireworks show will be visible from most anywhere in town, with the Aquarium area always a favorite, and the mountain venues of Anakeesta and the SkyLift Park offer some spectacular viewing opportunities as well.
Happy Fourth of July!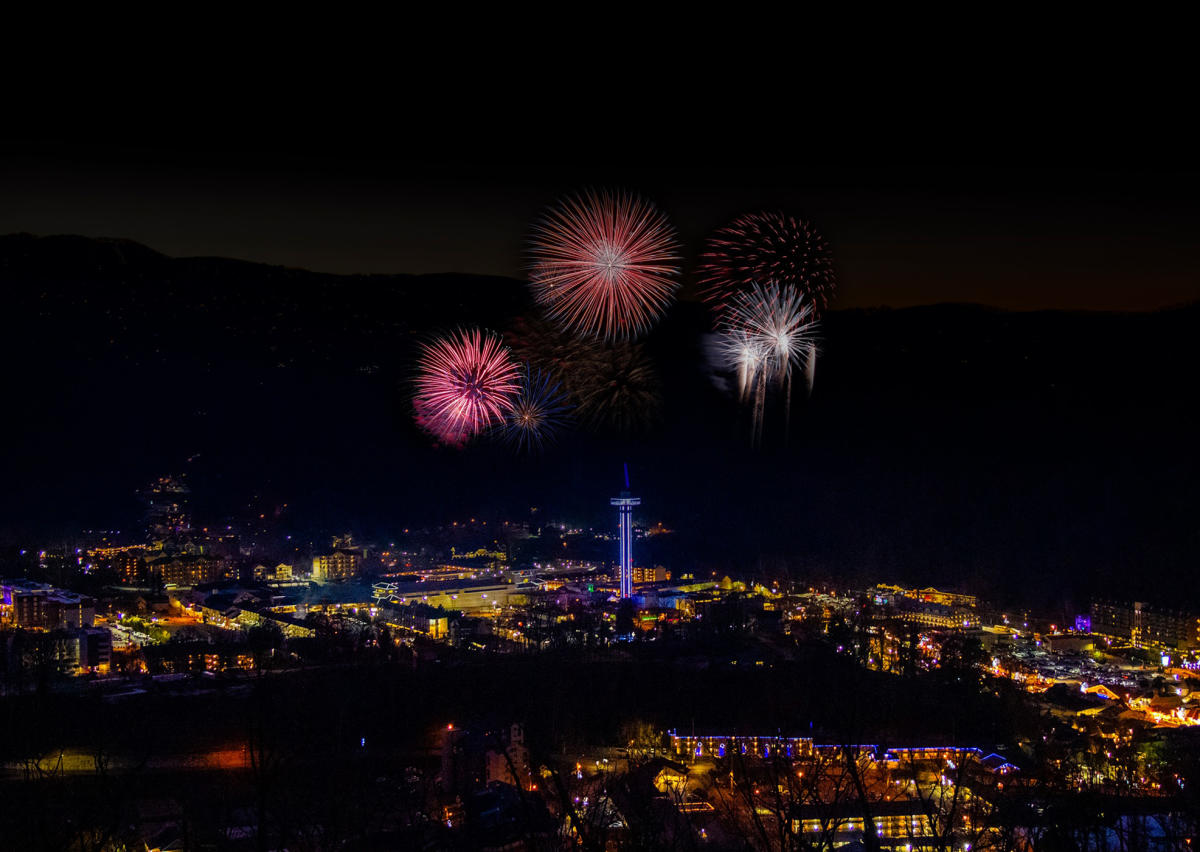 ---
For more happenings and venues, see what's going on with Gatlinburg attractions and Pigeon Forge attractions. And remember that romance in the Smoky Mountains is made perfect with one of our Gatlinburg honeymoon cabins.
Check our Gatlinburg cabins, Pigeon Forge cabins and our Wears Valley cabins for your best place to stay in the Smokies.