The street party is back again as Pigeon Forge starts its engines for three days and nights of the 34th Annual Fall Rod Run, Thursday-Saturday, September 15-17, 2016. Some of the fanciest custom wheels in the country gather here for this event, the great American art form known as Cruising the Strip.
The event draws thousands of extra visitors into town, come to mingle in the friendly crowds, and to watch the gleaming chrome and paint jobs slowly driving by.There's lot of muscle on display too, with plenty of supercharged motors loping at low revs, and straining for the highway.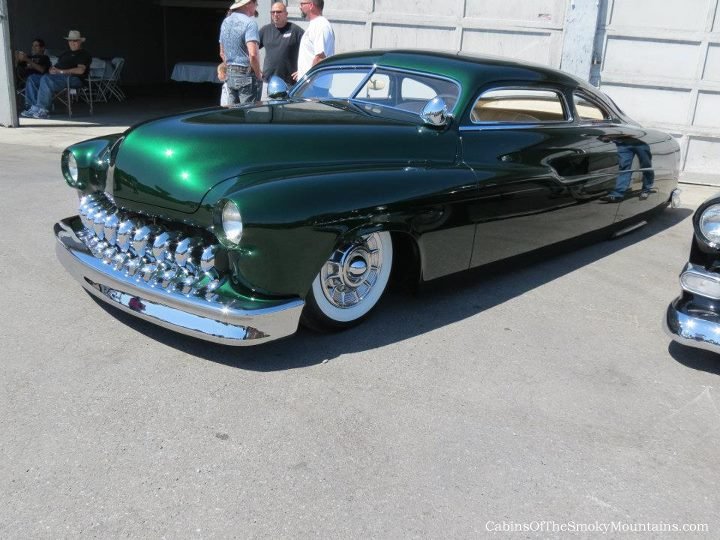 There is a center to all this activity, and it's the LeConte Center, just a block off Parkway, across the river on Teaster Lane, and close to The Island. There's plenty of free parking, and a huge swap meet inside the Center, with many automobiles on display and showing what really matters, under the hood.
There are prizes and awards this year as always – with door prizes, 30 awards, and a $10,000 cash giveaway. People come to compete for the honors, and everything is shined to perfection.
It's a party you won't have to look hard to find if you're in Pigeon Forge during these days. Traffic will be congested – take advantage of all the free parking in town and decide to stroll a little.
For more details see the Fall Rod Run 2016 website. And if you wonder where to stay during this event, check out our Pigeon Forge cabins, as well as our Gatlinburg cabin rentals and Wears Valley cabins.
Save