It's springtime in the Smoky Mountains and it seems as if the barbeque and bluegrass goes on forever! In reality the festivals end soon, with the finish of Dollywood's Barbeque & Bluegrass mammoth 16-day festival, running from May 24 through June 8.
Just a few days earlier the town of Sevierville held its enormously popular street fair, the hugely kid-friendly Bloomin' Barbeque & Bluegrass event attracting thousands of people.
Now, the Dollywood festival is going all out with an amazing 250 bluegrass performances in 16 days, more than 50 shows day and night and all FREE to patrons of the theme park (i.e. already included in admission).
Featured this year among many world-renowned groups, performers include the Gibson Brothers, Breaking Grass, the Willis Clan and Sierra Hull.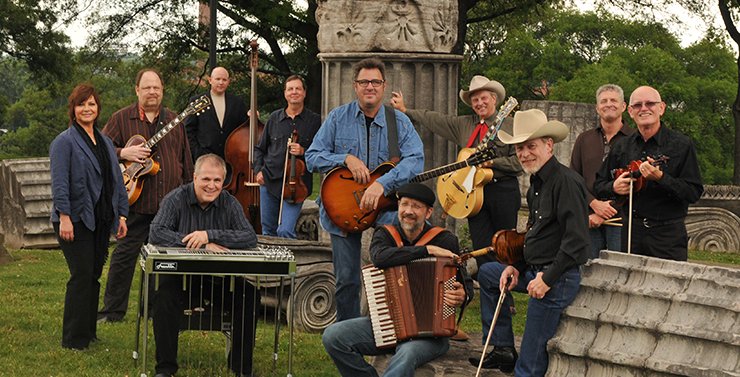 It's no surprise that country and bluegrass musicians would be drawn to Tennessee – a state that holds both Nashville and Memphis. The strains of mountain music have lifted from the Appalachian hills for a long time, and Dollywood is a magnet for music and entertainment.
As the great lady of the theme park, Ms Dolly Parton, says herself, "Anyone that you can think of that does great music comes to Dollywood."
Two things seem to fit naturally with bluegrass. One is moonshine – and if you missed it you should check the recent Blugrass at the Holler event with the Soggy Bottom Boys. The other is barbeque, America's great festive tradition.
Again this year, Dollywood will deliver not just 250 band performances but over 50,000 pounds of barbeque to help the music go down – why that's 200 pounds of awesome, sizzling flavors every performance!
Music and food, food and music. Dolly Parton again: "Dollywood is all about family and it fits so well with the Bluegrass Festival here at Dollywood." The same can be said of this entire festive area of the Smoky Mountains around Gatlinburg, Pigeon Forge and Sevierville.
Summer is coming, and it's riding in on the sounds of bluegrass and a myriad flavors of secret sauce!
Save