August in the Smokies is bustling with events, from hot air balloons to cosplay and fishing, and also with a foretaste of changes to come, with the kids going back to school, and harvest festivals peeking around the corner (but not quite here yet). Temperatures are in the high eighties to low nineties, and the evenings are pleasant.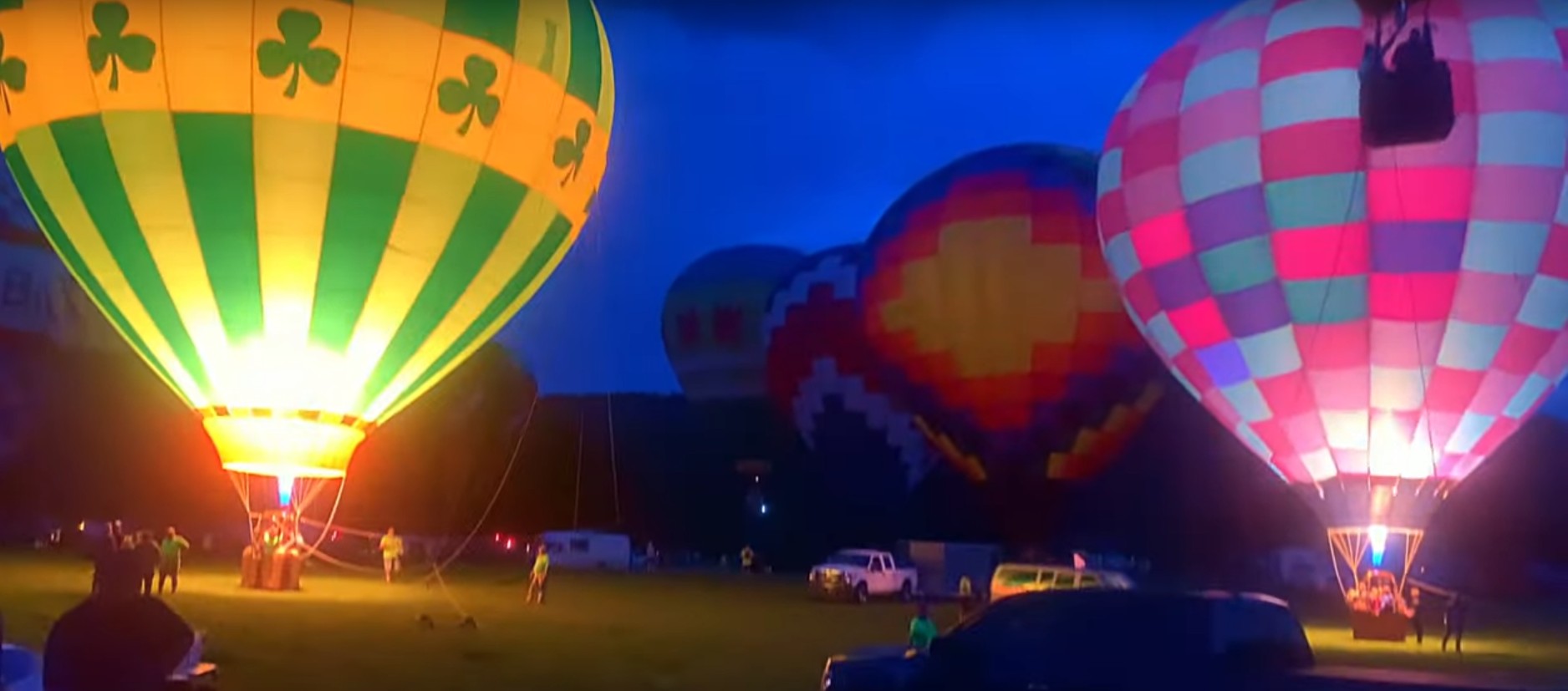 As far as the Rocky Top Wine Trail is concerned, it's Harvest Fest all August this year. 2023 is the Trail's first annual such event, and we'll have to sample it ourselves to tell you more. But each of the wineries also has awesome food, so it's a family event, with wines for the grown-ups and special food treats and fun activities for all.
Dollywood in August is winding down its Summer Celebration extravaganza, but still has millions of bubbles and lots of fireworks, through August 5, when it will prepare for its fall festival.
It's a fishing paradise in eastern Tennessee, and what better place than the Pigeon Forge Convention Center for the annual Smoky Mountain Fishing Expo. This is Friday-Saturday, August 11-12, and a chance to mingle with other fisher folk, view new fishing tools and get expert tips from the seminars and workshops on how not to let that big one get away. One ticket covers both days, and kids 12 and under get in free.
Up the road in Sevierville, the 3-day Smoky Mountain Fan Fest happens at the Convention Center, August 11-13. This is a Comic Con style event featuring loads of celebrities from the costumed side of life, with a cosplay contest and hundreds of vendors displaying untold wonders. From Dr. Who to the Ninja Turtles, Princess Leia to Vampirella, this is the place for thousands of fans of the extreme – and 2023 features the stars of the Twilight movies.
Townsend, over on the Quiet Side of the Smokies, offers us its annual Great Smoky Mountain Hot Air Balloon Festival on Saturday, August 19. This is an all-day event with – tethered – balloon rides from 4 pm and into the night. Family friendly and just a short, scenic drive away from Gatlinburg, the event offers music, food, activities and of course the glow of the balloons in the night sky. All the balloons are tethered and won't be drifting off into the hills, and the atmosphere is that unique balloon feel that shouldn't be missed if you've never been around them – here's the video we took that screenshot from by the way.
Down to earth on that same weekend, August 18-19 is the celebration of Ford Bronco enthusiasts in the inaugural Great Smoky Mountain Bronco® Stampede, at the LeConte Center in Pigeon Forge. An expo with parts and accessories from vendors large, small and unique. A few days later in the same venue, on August 24-26, the 11th Annual Great Smoky Mountain Jeep Club Invasion takes place, celebrating all things pertaining to that remarkable vehicle. 2022 saw a record 20,000 Jeeps over the three days, and 2023 should be equally popular.
---
Check our Gatlinburg cabins, Pigeon Forge cabins and our Wears Valley cabins for your best place to stay in the Smokies.