Tennessee is a fishing paradise, and Gatlinburg is no exception. Here are answers to common questions about what fish and fishing can be found in Gatlinburg.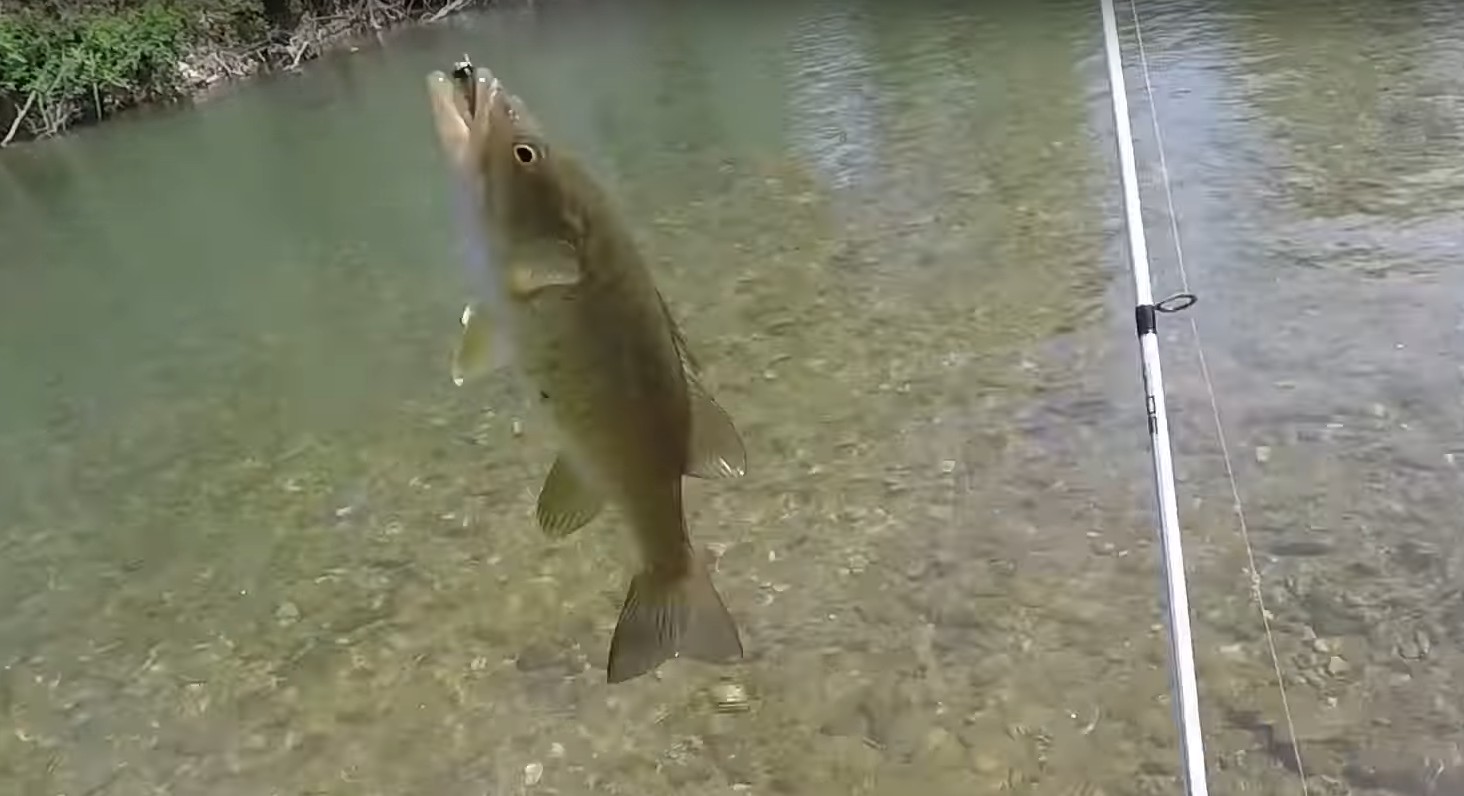 What kind of fish are in Gatlinburg?
There are abundant rainbow and brown trout in the Gatlinburg area, although the brook trout is the only native species. Gatlinburg has a trout farm and stocks trout annually in its local streams – the semi-annual Trout Tournament is a large attraction. Great Smoky Mountains National Park has about 800 miles of streams that contain fish and, subject to licensing, is open for fishing year-round. Park studies conclude that human fishing is not a large impact on fish populations compared with greater, natural impacts. Some other species of endangered fish are also being cultivated in various streams of the park.
What kind of fish are in the Little Pigeon River?
Trout and smallmouth and some rock bass are found in the Little Pigeon River, along with panfish. Fishing is permitted in the city of Pigeon Forge, and the Riverwalk Greenway offers easy, in-town access to the river. The river throughout its full extent is regarded as one of the best streams in Tennessee for trout.
Are there trout in Tennessee?
That's a big YES. The state holds countless rivers and fishing streams, with an abundance of wild and stocked rainbow, brown and brook trout. Brook is the only trout species native to Tennessee. The scenery of eastern Tennessee is spectacular, and much good fishing can be found, year-round and admission-free, in Great Smoky Mountains National Park.
What fish can you catch in Tennessee?
There are almost 300 species of fish native to Tennessee, but the primary game fish are trout, largemouth and smallmouth bass, black crappie, and rock bass. A state license is required. Tennessee is regarded as one of the best fishing states in America, and the natural scenery is both beautiful and accessible. The hill topography and streams of all sizes offer countless favorite spots for fly fishing, and the seasons offer distinct temperature changes.
Fishing License in Tennessee
See our detailed resource page for information on fishing license requirements in Tennessee, as well in Gatlinburg (which has it own license), and what you need to fish the national park and the state forests: What to Know About a Fishing License For Gatlinburg and Tennessee
For more on Fishing see: