Spring means flowers, and in the Smoky Mountains it means a festival of color and beauty as a fantastic carpet of wildflowers springs up all around us. The 63rd Annual Spring Wildflower Pilgrimage is here!
Great Smoky Mountains National Park is one of the greatest wildflower areas in the country, a world-renowned preserve of wildflower diversity that some like to call "Wildflower National Park." People come from all over at this time of year to view the almost miraculous abundance and right now we're in the predicted peak of the bloom.
Over 1,500 kinds of flowering plants can be found in Great Smoky Mountains National Park, and the Spring Wildflower Pilgrimage is a five-day event that tries to see as many of them as possible! From mid-April to mid-May, rare and transient wildflowers bloom in a brief and glorious profusion until the trees catch up with their own leaves and cast a shade over the forest floor.
If you love wildflowers, now is the time to be in the Smoky Mountains!
The Pilgrimage consists of more than a hundred different wildflower, fauna and natural history walks, along with motorcades, photographic tours, art classes and indoor seminars. Most programs use the trails in Great Smoky Mountains National Park, with indoor programs in Gatlinburg.
Of the 146 educational programs offered this year, 14 are conducted at Mills Conference Center or Arrowmont School of Arts and Crafts and 132 are conducted in the Great Smoky Mountain National Park
– Spring Wildflower Pilgrimage 2013 web site
The all-day events are $50 per day ($75 for 2 days), a bargain for the impressive wealth of knowledge offered to participants, many of whom are happy supporters and admirers of the Park – and the wildflower experience of course is priceless. Students get a break at $15 and kids under 12 can join in for free.
There are also some evening programs free and open to the public Wednesday through Friday, April 24-26. For details see the University of Tennessee website, which also provides updates on some program cancellations and substitutions.
Crowning the event on Saturday evening, April 27, is the Great Smoky Mountains Salamander Ball, a masquerade ball and fundraiser for Discover Life in America, a non-profit focused on biodiversity and natural-resources research and education. The ball is 7-10 pm at the Gatlinburg Convention Center.
For the latest updates check the Spring Wildflower Pilgrimage Facebook page. And see our Things To Do feature page on the Wildflower Pilgrimage.
And for a visual experience of the diversity you can expect this week check this short, and lovely, video clip:
Here's just one of the beautiful scenes in the video above, courtesy of the Great Smoky Mountains Association: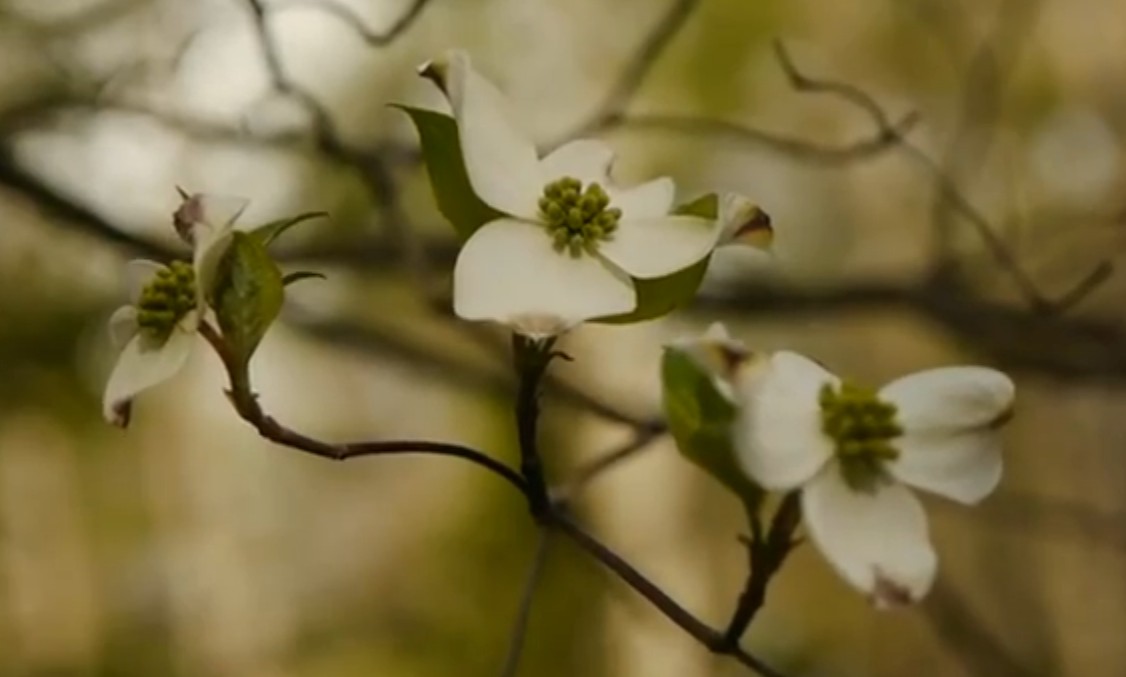 ~~
TIP: If you're wondering where to stay during wildflower season, check our Gatlinburg cabin rentals and our Pigeon Forge cabins, as well as the Wears Valley cabins on the quiet side of the Smoky Mountains. If the family pet is coming too, check our updated list of pet friendly cabins in Gatlinburg and Pigeon Forge.
Save
Save