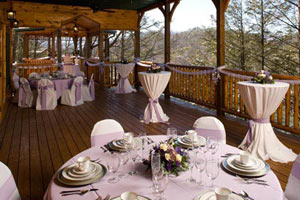 Love in the Smoky Mountains – the center of it all is the wedding, and here's everything you need to know about getting married in the Gatlinburg and Pigeon Forge area.
It's February in the Smoky Mountains and this is a popular month to get married. May and June are the busiest time of all – now, could it be that's because somebody proposed back on Valentine's Day? And maybe the couple will come back to their same romantic getaway cabin for a honeymoon? Well, it easily could be.
Love goes around and around in Gatlinburg and Pigeon Forge, between engagements, weddings, honeymoons, anniversaries and vow renewals – people fall in love with the Smoky Mountains too, and return again and again. See our latest article: Valentine's Day 2016: Love in the Smoky Mountains.