Sherwood Forest
Sherwood Forest Resort can claim to have the best of both worlds, less than 2 miles from Parkway in Pigeon Forge yet tucked away on a forested ridge with outstanding views of the Smoky Mountains, including the peaks of Mt LeConte from most cabins.
---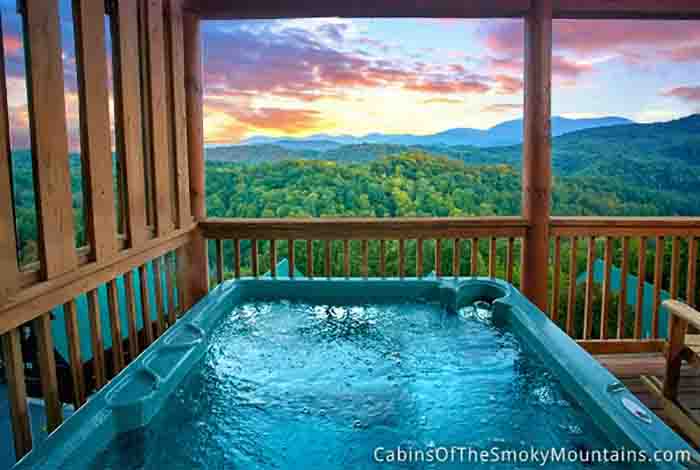 ---
Sherwood Forest…Where Luxury Meets the Mountains.
The gated community resort has well maintained, paved and curbed roads with good access year-round for standard, mountain driving. It offers a community swimming pool in season, with free Wi-Fi and parking.
Sherwood Forest offers a secluded and peaceful refuge in a tranquil and largely upscale mountain subdivision. It's a great place to come home to or just stay in, with easy access to all of the area's attractions, including Gatlinburg and Great Smoky Mountains National Park.
The views from Sherwood Forest's ridge-top setting are truly remarkable, and most cabins offer a sense of privacy on the back deck in the hot tub, gazing at the mountains. Cabin rental offers your own world in a home away from home, but there are other people close by, so always check with reservations before booking if the degree of seclusion matters to you. That said, Sherwood Forest is typically quiet.
Sherwood Forest is located on the west side of Pigeon Forge and at the south end, with a few minutes driving to get to Parkway and the Little Pigeon River, with most of the attractions and Dollywood a few minutes up the road to the north. It's easy to turn south and take the Spur (which connects the two Parkways of Pigeon Forge and Gatlinburg), a few minutes extra into Gatlinburg, and from there into the national park.
Sherwood Forest is less than 2 miles from Parkway in Pigeon Forge, about 7 miles to downtown Gatlinburg, and about 11 miles from the entrance to the national park. For as close as it is to all the action, the resort is noted for its feeling of being away from it all, and with some stunning views.
Jump start your next vacation to the Smoky Mountains by giving us a call at 866-347-6659. Let us make your next vacation one to remember.
---
Tap on row for more cabin info.