Summit View
Summit View Resort is located close to Dollywood and not far from Parkway in Pigeon Forge, nestled on the side of a mountain. Cabins are situated on high ridges with fantastic views of the Smoky Mountains. The winding access roads are manageable but in winter a four-wheel drive is recommended.
---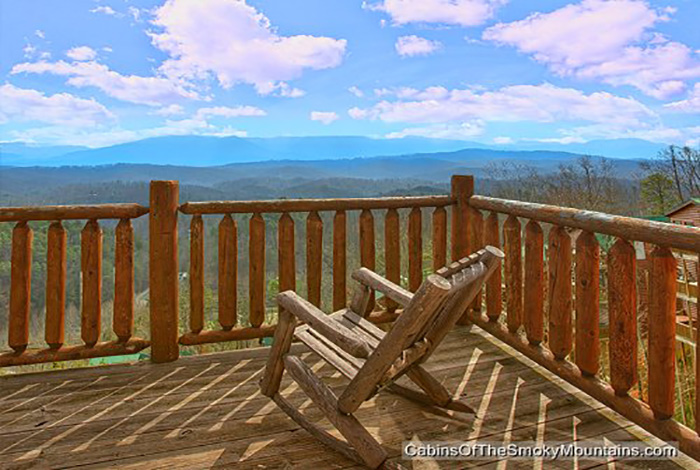 ---
Summit View…Where Luxury Meets the Mountains.
The resort area is forested terrain with a creek running through it. Cabins tend to be perched up high, which is why the views are so stunning - you can see down but people can't see up to your cabin without craning their neck.
Cabins are luxury vacation rentals, with amenities such as a full kitchen, a hot tub on the deck, game rooms packed with arcade and table games, flat-screen TVs everywhere - some cabins have home theaters - and often a Jacuzzi in the master bedroom. There's a washer and dryer of course so you can have clean clothes during your stay and on your way back home.
Dollywood is less than 2 miles away from Summit View, which may be useful if your family has this on its radar to explore. Plan to take a day in the theme park and water park, it's an extensive place packed with adventure. If you play golf, the Gatlinburg Golf Course is equally close (it's in Pigeon Forge but pre-dates the town, hence its Gatlinburg name), and it's a highly acclaimed course with wonderful scenery all around.
Gatlinburg is only 10 minutes away from this part of Pigeon Forge, and is the gateway to Great Smoky Mountains National Park. Other areas to explore lie to the west; and from this end of Pigeon Forge you might take Wears Valley Road over towards Townsend, in what is called the Quiet Side of the Smokies, and drop down to Cades Cove as a beautifully scenic way into the national park.
On the way back, you could get to Gatlinburg on the Little River Gorge and Fighting Creek Gap roads - these are captivatingly scenic drives. This would make a great loop of scenic driving for one of your days exploring. Be aware that GPS is not reliable in the mountains, so get directions to places and maybe a good map if you intend to explore.
Jump start your next vacation to the Smoky Mountains by giving us a call at 866-347-6659. Let us make your next vacation one to remember.
---
Tap on row for more cabin info.