The Preserve
Seated on a commanding ridge above beautiful Wears Valley, the Preserve Resort is the highest-elevation resort grouping of rental vacation cabins in the Tennessee Smoky Mountains, and is all about the view.
---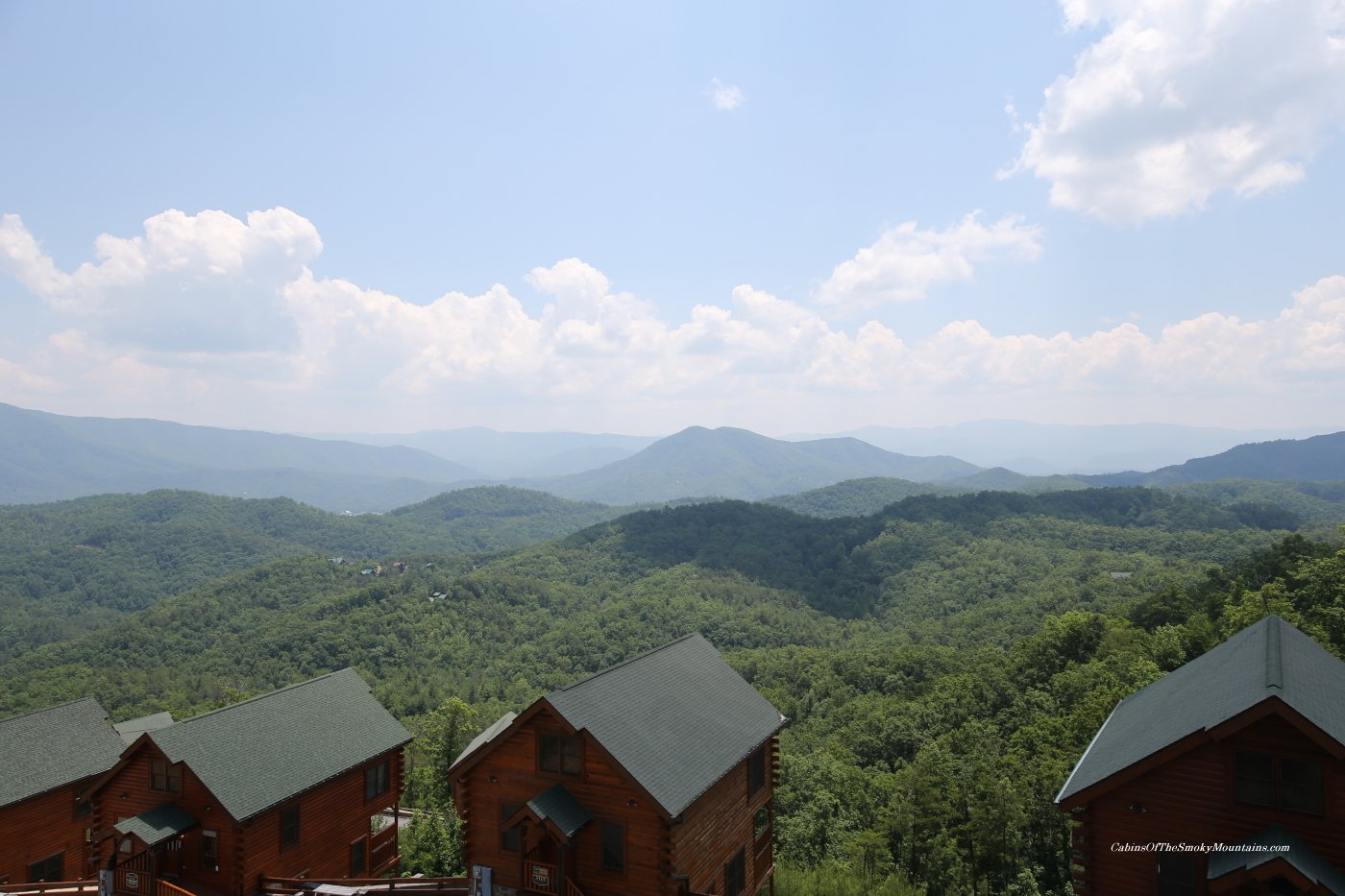 ---
The Preserve…Where Luxury Meets the Mountains.
The resort itself offers great amenities including a swimming pool and a hot tub in season, a covered pavilion and meeting space, and a 24-hour fitness center and sauna - and all designed to capture the views all around. This makes it very attractive for weddings, family reunions and other gatherings.
Close to 100 cabins make up the Preserve, all designed for maximum advantage with the stunning views and all with luxury amenities to make them a home away from home for your stay. Cabin life spent cooking your own meals, spending time together, enjoying the games and entertainments or just lazing in the hot tub on the deck - all these things can make it hard to leave the cabin, and a joy to come back to.
The resort is reached by a 4-mile, 15-minute climbing road with fantastic views all the way up and down. Some guests have said the drive on the paved road made them nervous, but most people say it's easy to get used to - and the view as you ascend above the surrounding ridges is spectacular. The road is well signposted, but show up in daylight if you can, for the views alone.
The Preserve is not a resort hidden in the trees, so it doesn't offer the kind of mountain park-like seclusion some other resorts offer. It sits above the view rather than in it. It's located to the west of Gatlinburg, in the Quiet Side of the Smokies, very much suited for guests who specifically want to enjoy the natural surroundings of the area.
The Preserve is located closer to Cades Cove and Great Smoky Mountains National Park than to Gatlinburg and Pigeon Forge. While the two towns are easily in reach, at 20-25 minutes away, the national park is less than 10 minutes, and with a less crowded entrance amid scenic vistas everywhere you travel.
(See our Quiet Side guide for things to do in this part of the area - Spoiler: picnics, waterfalls, scenic driving, fishing, swimming, cycling, festivals, history and gorgeous scenery everywhere!)
If you stay at the Preserve, be sure to check out a map to get oriented. There are so many splendid excursions and adventures available close to hand from this location that you want to know about them all.
Jump start your next vacation to the Smoky Mountains by giving us a call at 866-347-6659. Let us make your next vacation one to remember.
---
Tap on row for more cabin info.