With one British pub under their belts (the Fox and Parrot Tavern) Brian Papworth and his wife Dana decided to go with a more Celtic flair, opening the Rampant Lion Celtic Pub in Gatlinburg. The list of liquors has grown immensely over the years, now numbering around 200 different spirits.
Focusing on a range of worldwide whiskies, the Rampant Lion Celtic Pub offers American Bourbon, Scottish, Irish, Australian, Welsh, Canadian, and even Japanese whiskies, along with a wide range of 80 wines, 50 gins, 22 draft beers, and traditional Celtic foods, all delivered with tremendous hospitality and friendliness.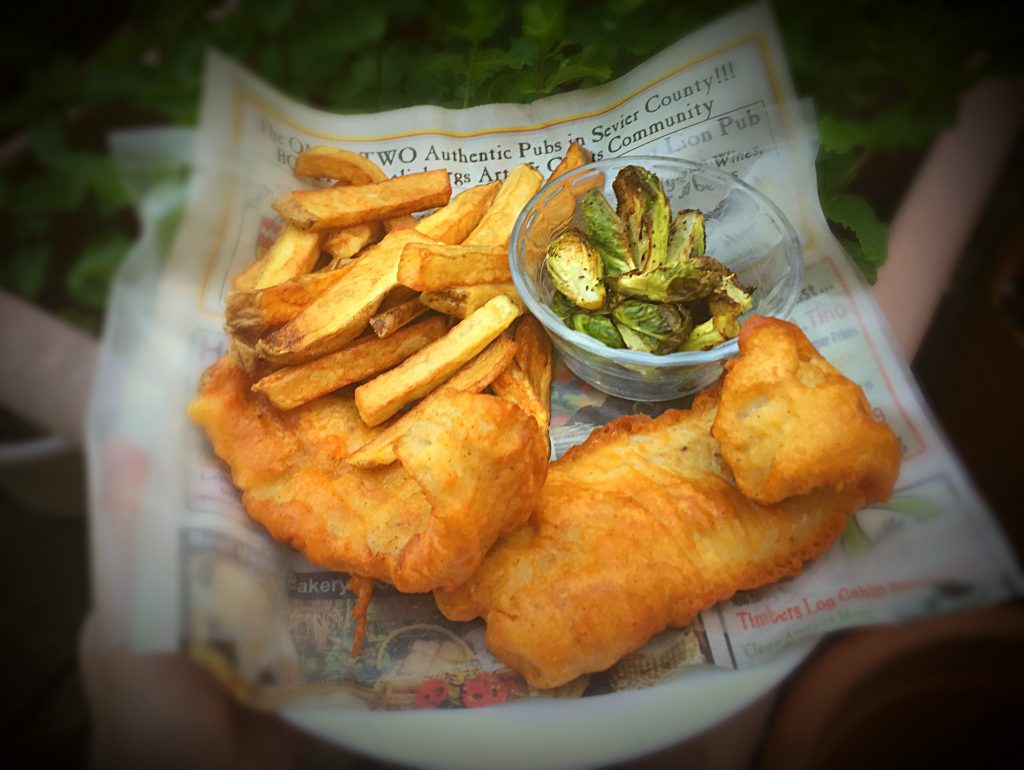 Atmosphere
But don't rush through the door expecting a quick slap of shepherds pie on a plate with a dram. When you get a drink or a meal at the Rampant Lion Celtic Pub, you're in for a slow and satisfying and experience. Located on the top level of the owner's original photo gallery and dark room, it's only a mile and a quarter from East Parkway, putting it in a beautiful, quiet setting that you don't have to drive forever to get to. In the fashion of traditional Celtic pubs, it's entirely family-friendly, and the atmosphere compares with community pubs you'll often find in Scotland, Ireland, Wales, Cornwall, Brittany, and the Isle of Man – places where the entire family may go for an evening out in the community.0
Your food is cooked fresh, so it will take longer than the average Gatlinburg establishment, but there are board games and cards to help you pass your time, as well as the friendly company of Brian and Dana, and the rest of the crew. Regular community events offer opportunities to discover even more culture, so take a look at their calendar, whether you want to hit the annual chili cook-off with a twist or enjoy Guy Fawkes Day, Boxing Day, or Burns Night with more traditional fare. This is definitely one of Gatlinburg's hidden gems, with a wealth of atmosphere, scrumptious authentic fare, and a beverage selection that can't be beaten.
Food
Customers agree that everything on the menu is good, so it's up to your personal preference. Start out with tasty Scotch eggs, a prawn cocktail, sprats on toast, or bangers and mash. Or go lighter with a big garden salad or bread with oil and vinegar.
For your main course, you may want to sample the fish and chips, that great ex-pat longing. But don't let it keep you from ordering any of the numerous other tasty entrées, including Cornish pasties, pan-seared lamb, steak and mushroom pie, shepherds pie, poachers roll, or deep-fried oysters, among others. For a budget restaurant price, you'll get a serious foodie experience.
Though you'll get some sweet attention as soon as you get through the door, the dessert menu will sweeten you up even more, from the less-sweet brie with preserves, to the stronger Tira Mi-Su (that's tiramisu, Italian with a Celtic lilt) and its Celtic cousin Scottish Tipsy Laird. Keep going with the death-by-chocolate Chocolate Overload Cake and slightly tropical pineapple cake. If you're not familiar with Scottish Tipsy Laird, it starts out as ladyfingers soaked in alcohol, much like the tiramisu, but in this case it's Drambuie – a Scottish whiskey liqueur with honey, spices and herbs – which is then topped with raspberries, homemade custard, and sliced almonds.
When you're at the Rampant Lion Celtic Pub, you're treated like family, and there's no push to get you out the door so that they can seat someone else. You'll enjoy the authentic pub atmosphere, the wonderful fare, and the company you'll find there. Don't forget the beer cheese dip – it's a favorite!
Useful Information
The Rampant Lion
734 Powdermill Rd, Gatlinburg, TN
Tel: (865) 567-5217
Web: rampantlionpub.com
Hours: Wed-Sat noon-10pm; Sun 11-4pm