We know there are literally many millions of winter lights in the Gatlinburg & Pigeon Forge area, but how about a set of synchronized Christmas lights you can drive through? That's right, it's perfect family fun when everyone of all ages can pile in the car and motor over to Sevierville to enjoy the legendary light show of Shadrack's Christmas Wonderland.
Shadrack's lets the whole family and pets stay in the car and drive through a world of high-tech lighting synchronized to Christmas music. This is an attraction not to miss during the Christmas season. It's "The most immersive drive-through Christmas experience on Earth".
Stay warm and keep the whole family in the car as you drive into Shadrack's into a world of Christmas animations made from a gazillion LED lights! Tune the radio to the Shadrack sound and marvel at the split-second synchronizations, as the scenery around you dances to the Christmas music!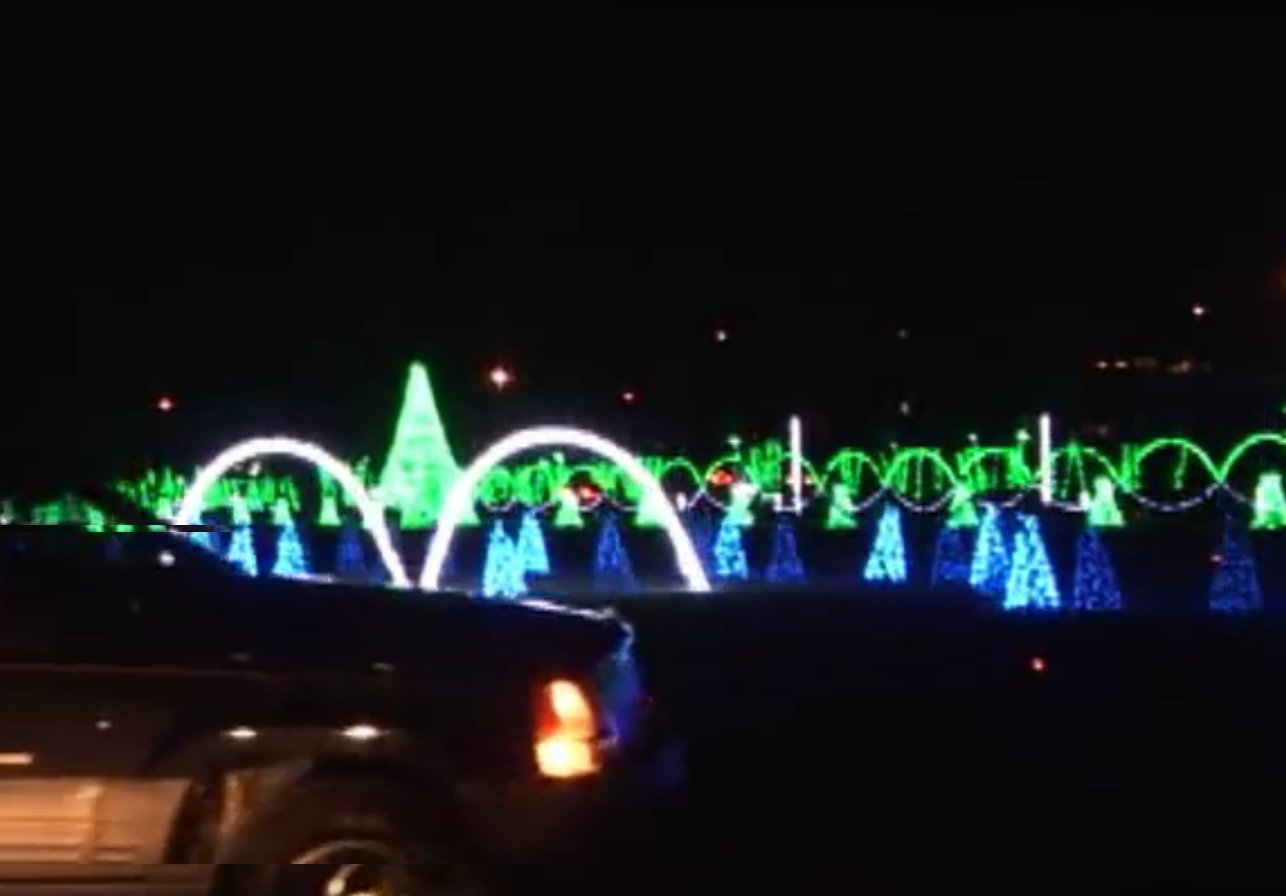 Turn your high beams off and enjoy the slow drive through Shadrack's maze of special constructs, Christmas lights, huge hanging ornaments and decorations. The programmed sound and lighting effects of Shadrack's Christmas Wonderland are award-winning and nationally acclaimed for their creativity and inventiveness.
Shadrack's is simply one of the best lighting displays ever. Technically, Shadrack's Christmas Wonderland is top of the league in programmed sound and lighting (audio-visual buffs will drool at knowing more than 1,600 signal channels create this Christmas magic).
Since its inception in Bristol, Tennessee, through today with six locations across the country (as of 2020), Shadrack has received numerous awards and national acclaim for its creative inventions and its button-down display choreography.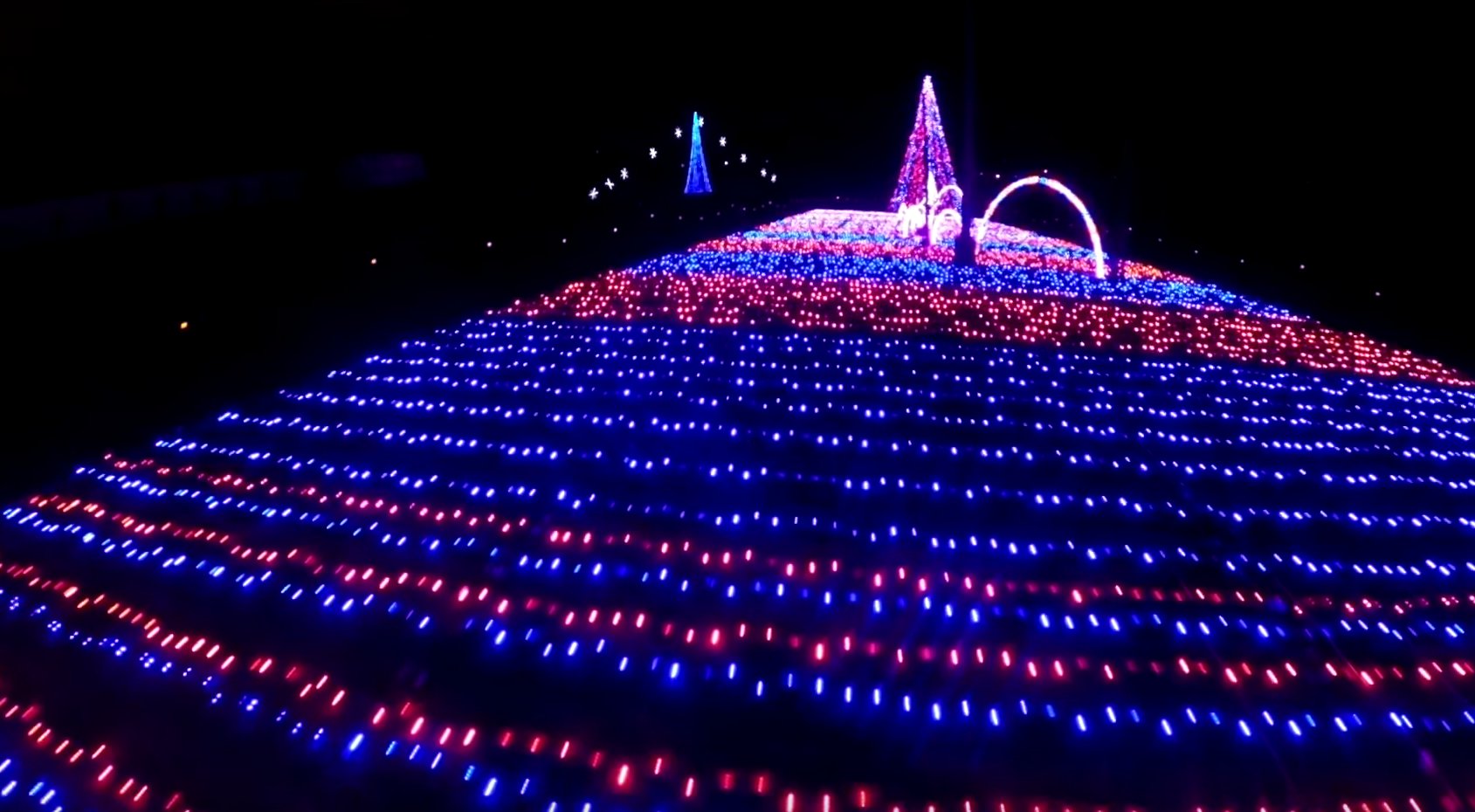 Shadrack's Wonderland also provides reasons to get out of the car, especially for the kids, with Santa's Village, with kids attractions such as bouncy-castle inflatables, drawings, a train ride, a pony ride and petting zoo, as well as Christmas trees and holiday treats and refreshments. Admission is free to Santa's Village, with Santa himself on hand, and photo packages available. This part of the Wonderland usually closes just before Christmas, while the main show goes on into early January.
Shadrack's Christmas Wonderland is open EVERY evening including Christmas, from dusk until 10 pm (later on weekends), but only until early January. Catch it before it's gone for another year!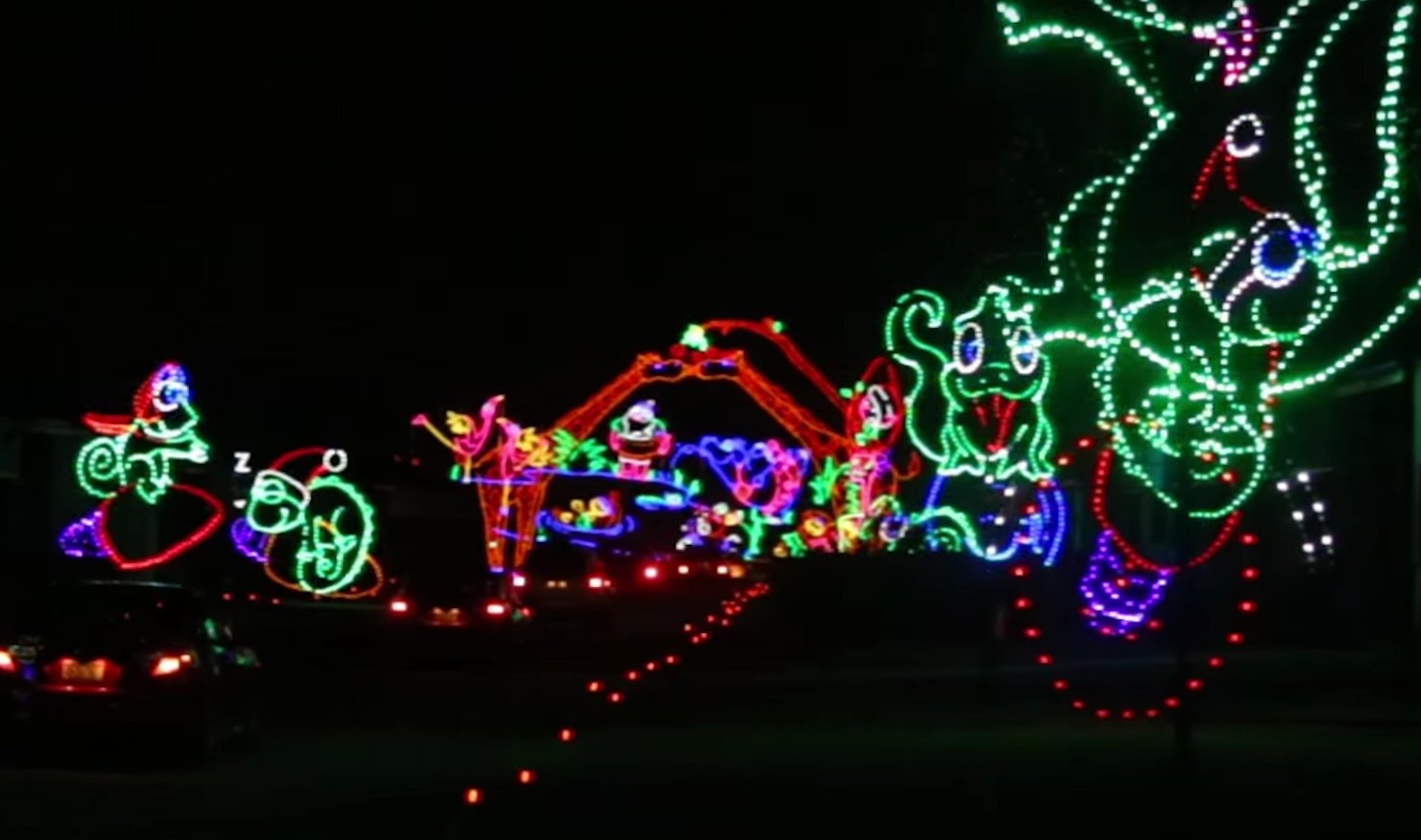 Check the schedule to make sure that all activities are open before you head to Shadrack's. Keep in mind that Saturdays and Sundays are the busiest days, so the entrance line might be a touch longer than usual. Be sure to leave room for enjoying food and drinks from local vendors. Hot chocolate with whipped cream and fresh kettle corn are the perfect accompaniment to your drive through the magical winter wonderland.
You can purchase tickets on-site directly from the comfort of your vehicle, and cash and credit cards are accepted for all vehicles.
For more information and directions check the Shadrack Web Site.
And here's a favorite Christmas carol, performed the Shadrack way: