Great Smoky Mountains National Park is a designated world biosphere with a rich diversity of plant and wildlife. One of its more spectacular displays is the amazing profusion of wildflowers that bloom each year in the springtime, predominating in April.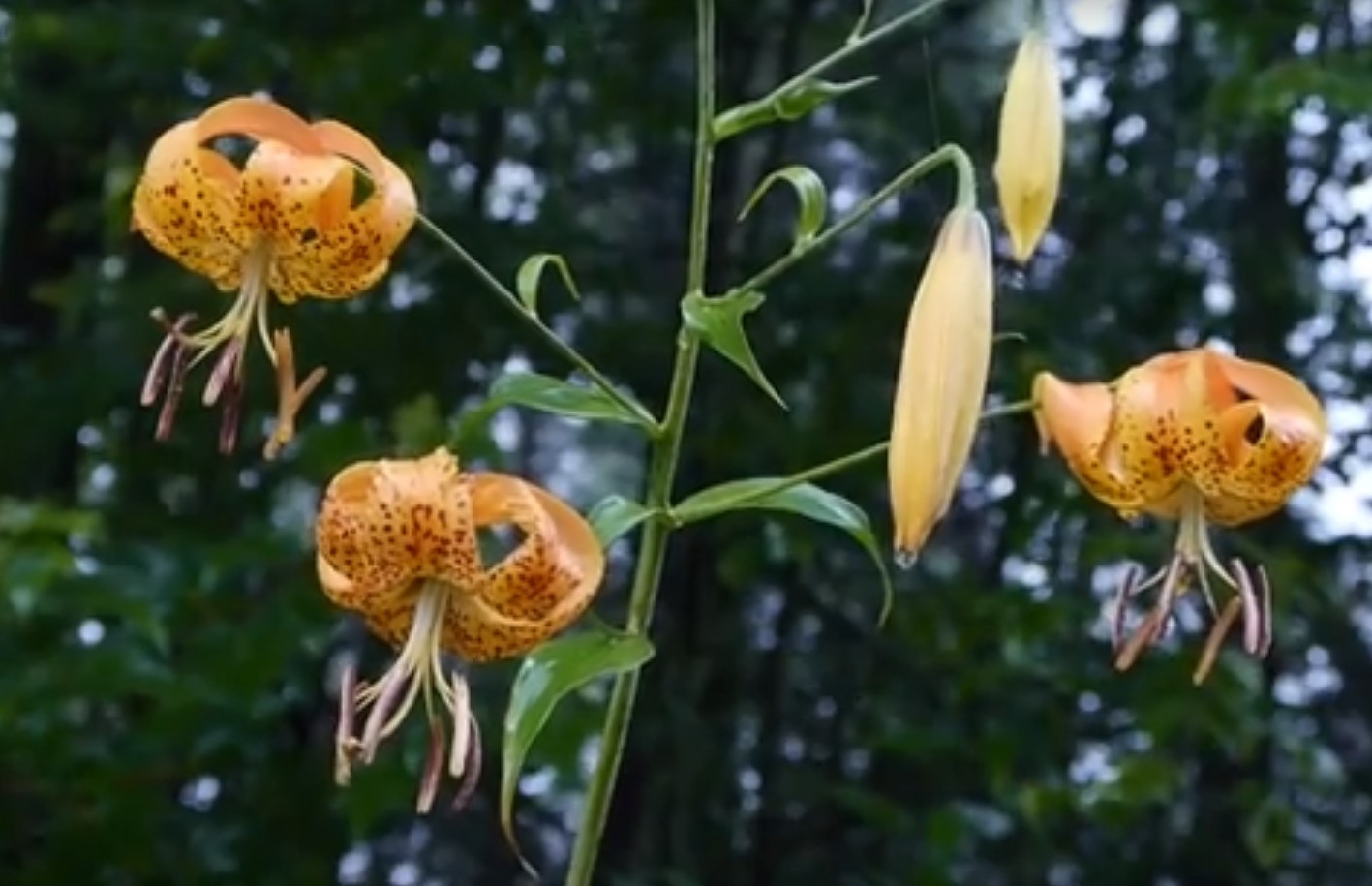 The national park contains more than 1,500 flowering plants in its half-million acres, and more than 800 of those species are wildflowers. Commonly seen everywhere during wildflower season are trillium, bloodroot, violets and many more, including very rare flowers such as White Irisette and Gentian. The park is sanctuary for many endangered species, including some of the wildflowers.
The Understory
Why are there so many wildflowers in the national park? Half of the answer is sunlight. There are more than 100 species of tree in the park, and much of the time the forest floor is covered with dense shade from the tree canopy. For a brief time each year, the warming begins and the sunshine reaches the forest floor – the "understory".
During this window of opportunity, millions of wildflowers seize their moment to bloom in the rich soil and abundant moisture of the forest floor. Eventually the trees will leaf out sufficiently to block this bright sunlight – except in the higher elevations where in June the Flame Azalea flourishes with its stunningly bright red and orange blooms.
But from late March, when the early Daffodils appear in Cades Cove, through the vast fields of flowers everywhere in April, and into the closing of the tree canopy in mid-May, we humans get an eyeful of color. In the end the trees win – but oh, the points scored by the petals during this competition of plant life!
With so much old-growth forest in the park, it's easy to take for granted how fecund the soil is. But the wildfires of 2016 showed us an amazing natural recovery by foliage in the years following this tragedy, helped in part by the mycelium – actually the Mycorrhizae. The abundant rains of the Smoky Mountains healed many wounds.
Wildflower Watching
Over 800 miles of hiking trail in the national park offer plenty of ways to gaze at the wildflowers in season. Many of the trails are easy, and it's useful to know about the Quiet Walkways of the national park, and the Nature Trails – as well as the Easy Walks in the Smoky Mountains and the Easy Outdoor Adventures throughout the area.
And people come from all over, and sign up sometimes a year in advance, to join the annual Spring Wildflower Pilgrimage, a series of tours, classes, photo guidance, motorcades and more, all conducted by experts in the local terrain and its hidden gems.