Oktoberfest could claim to be the first big party of the holiday season – there's nothing like getting a start on things. You don't have to tell them this at Ober Gatlinburg, where Oktoberfest 2015 gets underway on September 25 and will run through November 1.
Celebrating the German tradition, Ober Gatlinburg puts on a show with Bavarian food, beer, music, crazy dancing and fun.
Added to the regular restaurant menu are plentiful varieties of authentic schnitzel, bratwurst, strudel, turkey legs, pretzels and sauerkraut, and more, all derived from traditional recipes.
To chase down that food, there are many different beers to sample, and an outdoor Bier Garten tent will be open Thursday trough Sunday each week of the festival for those over 21.
Offering several shows daily, and extra on weekends, the Bavarian Fun Makers Oompah Band, in lederhosen and authentic costume present their oompah music, along with Bavarian folk dances, and yodels. You'll have plenty of chances to sing along and dance on Ober's spacious dance floor.
Oktoberfest is increasingly celebrated around the world, with Munich still the leader, drawing more than 6 million attendees each year.
If you need an excuse to head up the mountain, Oktoberfest is made for you. The fall season offers additional spice as the already fantastic view of the Smoky Mountains takes on the changing colors of the season.
You can drive up to Ober Gatlinburg – and it's still a *little* early for snow – but take the opportunity to ride the nation's largest Aerial Tramway up, leaving from downtown Gatlinburg.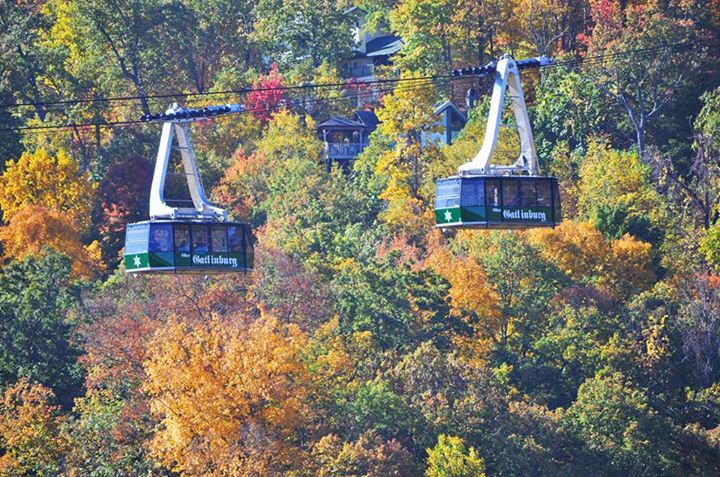 While you're visiting Ober Gatlinburg, check out the shopping, the year-round indoor ice rink, and the rides and games for all the family. Two things to add to your tramway memories: go UP on the chair lift, and go DOWN on the Alpine Slide and the Ski Mountain Coaster.
The scenic chair lift runs year round, and offers a high meadow view of the Gatlinburg surroundings down below, with a panoramic mountain landscape all around – here's the view from the observation deck at the top of the mountain.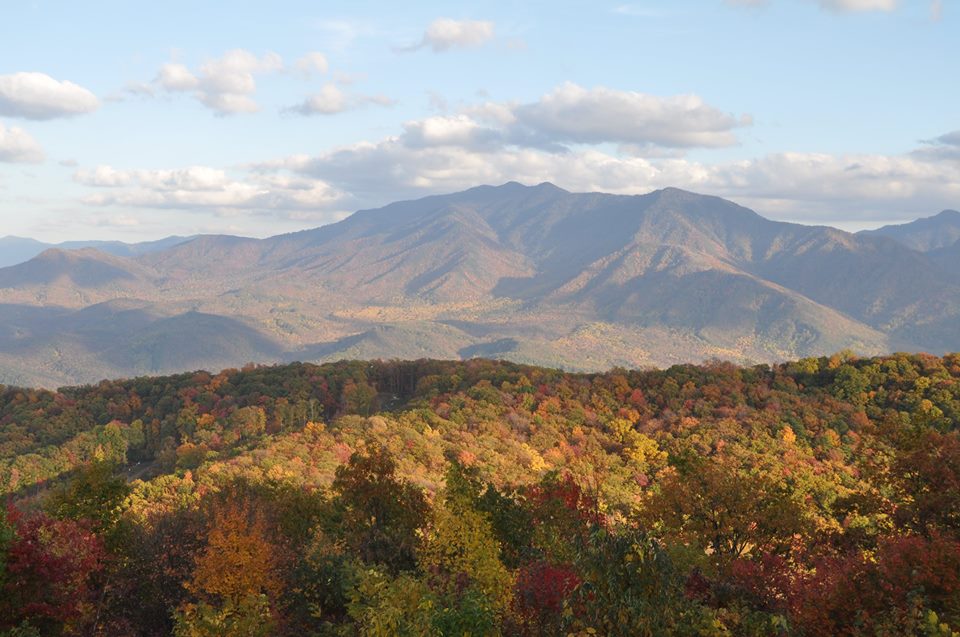 From the chair lift up, the fun way down is on the Alpine Slide. But also this year you can try a brand new adventure, the Ski Mountain Coaster, newly launched in August 2015. Check out all the rides and attractions at the Ober Gatlinburg Activities page.
The folks at At Ober Gatlinburg never really stop thinking about snow, and even as Oktoberfest starts getting its groove on, the maintenance crews are preparing the ski area's big snow guns for the coming ski season.
Fingers crossed, the resort can open this Thanksgiving with snow tubing. But we're ahead of ourselves here. First, Oktoberfest is on, and there's a party to join!
For more information, check the Ober Gatlinburg Oktoberfest website. And remember, Ober Gatlinburg is within minutes of most of our Gatlinburg cabin rentals, Pigeon Forge cabins, and Wears Valley cabins.