Santa and Mrs. Claus work hard all year to make children's eye sparkle with delight and warm the hearts of friends and family. While they live in the snowy climes of the North Pole, their hearts belong in Gatlinburg, Tennessee. That's why when you arrive for your family spring break vacation this year, you may do a double take!
Between Thursday March 14th and Monday March 18th, the Gatlinburg Convention Center will host the Santa Family Reunion. This convention brings together Santa Clauses from around the country to spend time together, share ideas and learn professional trade secrets. This is all while having good fun and filling the streets of Gatlinburg with love and laughter.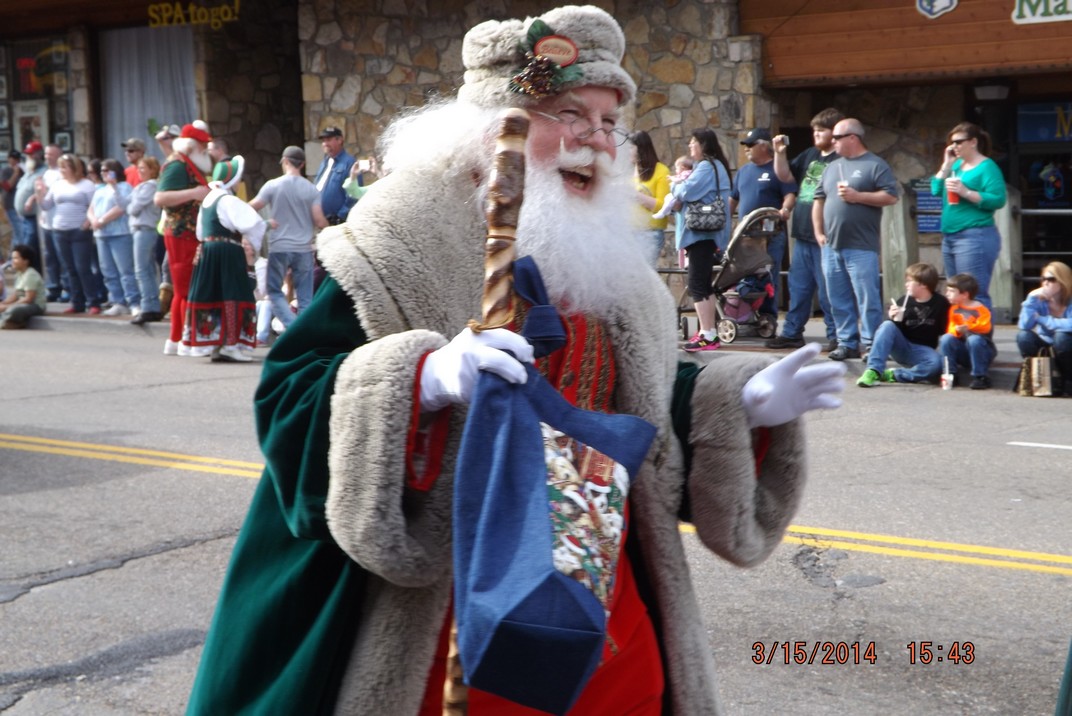 This year is even more special as the Santas are "Coming Back Home" to celebrate their first gathering and convention, which started in Gatlinburg ten years ago. The organization has a clear mission for their time together. First, reunite with old friends and make new ones. Secondly, share ideas and learn special Santa skills, such as connecting with disabled children and learning sign language. But most of all, their mission is to celebrate the spirit of Christmas!
The Santa Family Reunion believes deeply in giving to others. To fulfill this spirit, at the convention the Santas will have a "Swap and Share" event for Santas to exchange ideas and props that they no longer need. There is also a talent show and a fashion show for Santas to showcase their skills and strut the latest trends in "Clauswear".
But the Clauses don't stop there. There are several events that benefit the Gatlinburg and Pigeon Forge, Tennessee area. The MEDIC Regional Blood Center will be on hand with a mobile unit to collect blood donations for 29 East Tennessee area Hospitals. The drive is open to everyone wanting to share the gift of life. Their mobile unit will be outside of the Gatlinburg Convention Center on Thursday March 14th from 8 am to 12 pm.
As part of the convention activities, the Santa Family Reunion will hold a Secret Santa Charity Auction on Thursday, March 14th. This will be followed by a live charity auction. The live auction is also filled with fun as attendees bid on wrapped items, with only hints to know what they are bidding on. To round out the activities, they are also holding a "Stuff the Sleigh" event. The sleigh will be filled with the donations of needed items such as new sheets, towels and pillows. All proceeds and donations will benefit the Smoky Mountain Children's Home in Sevierville, Tennessee.
The really big "must see" event is the "Parade of Santas". (Here are some photos from an earlier Parade of Santas.) It will be held on Saturday March 16th from 10 am – 11:30 am. The parade in 2019 will be a big event to celebrate the 10th anniversary of the Santa Reunion that started in Gatlinburg. The parade will wind its way through town filling Parkway with laughter. So many Santas and Mrs. Clauses – try to figure out which one is the real Big Guy!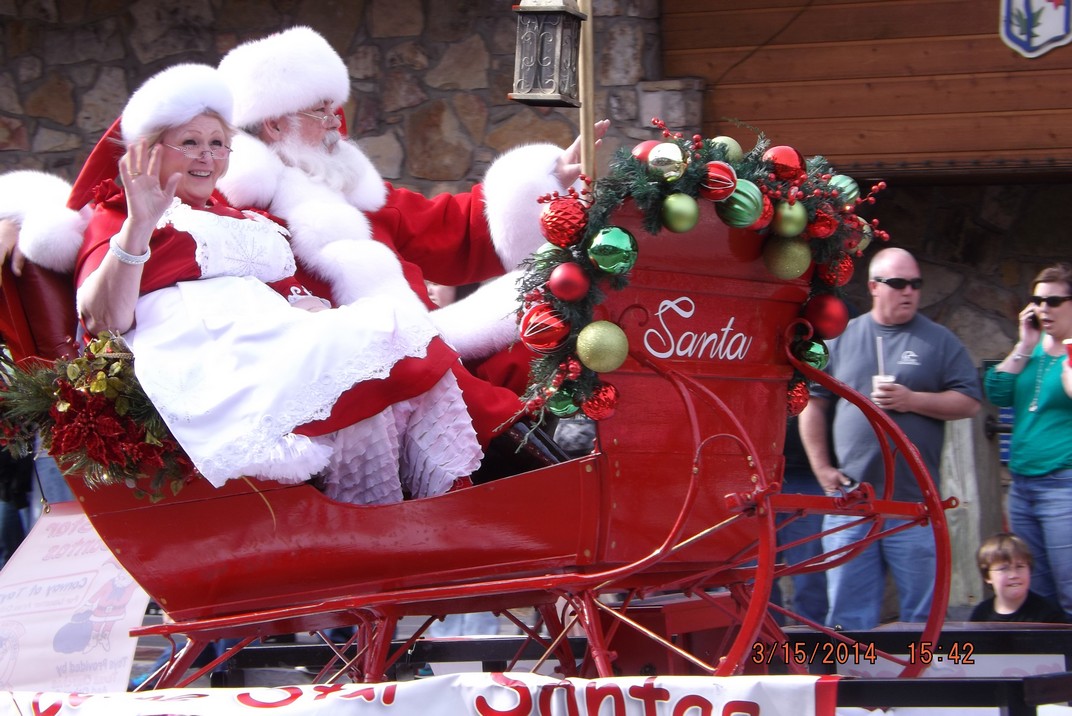 On Monday, March 18th, additional sightings are possible as the Santas head to the Tram Ride to Ober Gatlinburg  – at 11 am, they will be participating in the CindyLu Memorial Snow Tube Races!
This is a lot of Christmassy family fun for spring break in Gatlinburg, Tennessee. The Smoky Mountains offer so many activities for families to share with one another – but who knew you could have a "Merry Christmas" Spring Break!
For more information see the Santa Family Reunion website and Facebook group.