One of the seasonal events not to be missed during Christmas time in the Smoky Mountains is the Smoky Mountain Christmas Festival at Dollywood. Like every production Dollywood puts on, the Christmas entertainment is a rich experience.
The Christmas fun started on November 7, 2015, and will run through Sunday, January 3, 2016, when the park will shut down until March. There's a lot going on at Dollywood, not the least of which are the 4 million Christmas lights on display all over the theme park.
Speaking of lights, one of the great treats during Christmas time is the Festival of Lights. This is a high-tech performance of thousands of lights synchronized with Christmas music. Set to a large scale, the experience is moving.
This year the Festival of Lights has moved from its former location around Dollywood's Rivertown Lake, and is now centered around the Timber Canyon stage. It changed its name in the process, you may have known it as the Carol of the Trees. This show is centered around the huge lighted Christmas tree, and lasts for about 15 minutes. The fun starts at 6 pm and shows run every 30 minutes.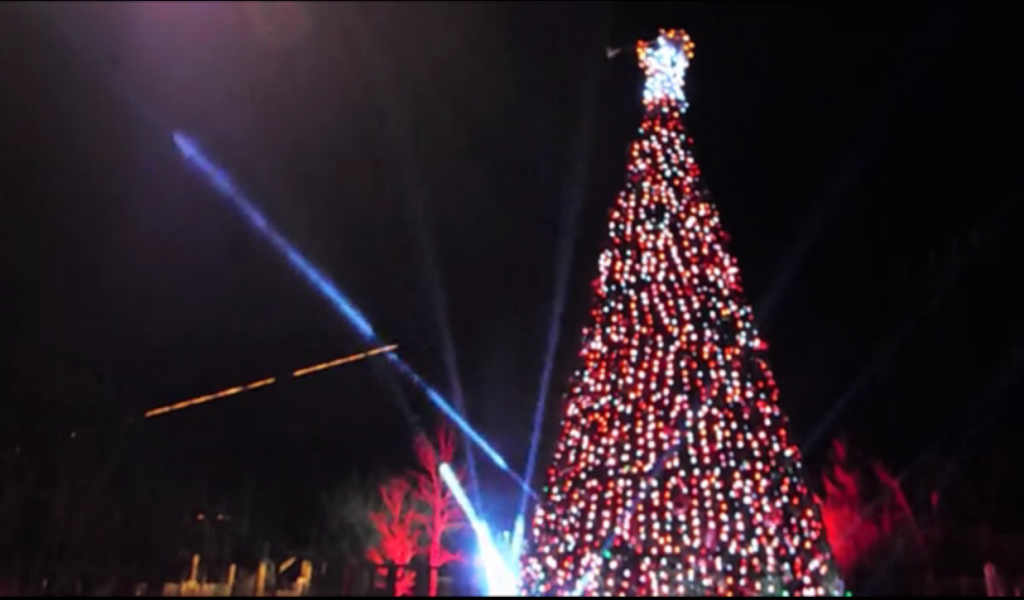 As with everything in the region, events each year continue to get bigger and better, and technically more impressive. There are many seasonal shows to catch during this time, and where Dollywood always excels is with its performances. Dolly Parton has made Dollywood a magnet for exceptional talent in all the performance arts.
The Christmas festival is produced by Humana again this year, and the event has been awarded seven times (so far) as America's Best Christmas Event. With so much to catch, and the possibility always of last minute changes, it's advisable to refer to the Dollywod Christmas event calendar.
As the Christmas season sparkles its way along towards the new year, you can have yourself a merry occasion simply by strolling around Dollywood. If you go by Holly Jolly Junction you and your family can run into Rudolph the famous reindeer, and his friends, all dressed in furry and very huggable costumes.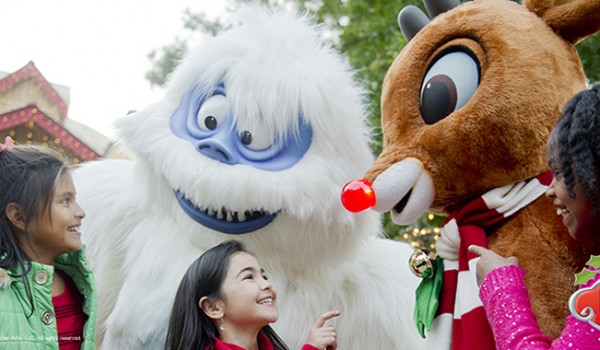 Relax to Appalachian Christmas at the Back porch Theater and hear how easily bluegrass and country acoustic strains performed by Dollywood's talented band handles the sounds of Christmas. Enjoy the Christmas in the Smokies show, with a 12-member cast performance of seasonal sounds and costume.
Join Dolly Parton herself – or rather, a high-tech holographic appearance of Dolly – in Dollywood's own adaptation for the stage of the Dickens classic, A Christmas Carol. The show features 7 original songs written by Dolly, an extremely prolific and accomplished songwriter.
Catch another original Dolly Parton production, My People, a tribute to family, Dolly's own story in words and music of her life journey from her Tennessee home, to international stardom.
And worship of course is never far away in this part of the world, and certainly at this time of year. Let gospel singers the Kingdom Heirs lift you up with their Christmas hymns and traditional songs. And if it's Sunday evening, take a moment in the Robert F. Thomas Chapel for services.
You'll find more shows and attractions to catch your attention at Dollywood, a true family-centered place. For more information, check the Dollywood Christmas website.