Here's what's happening in the Gatlinburg and Pigeon Forge area in May, 2019. How merry is the month of May in the Smoky Mountains? Plenty! There are several festivals and events happening, so read on and choose from the selection below.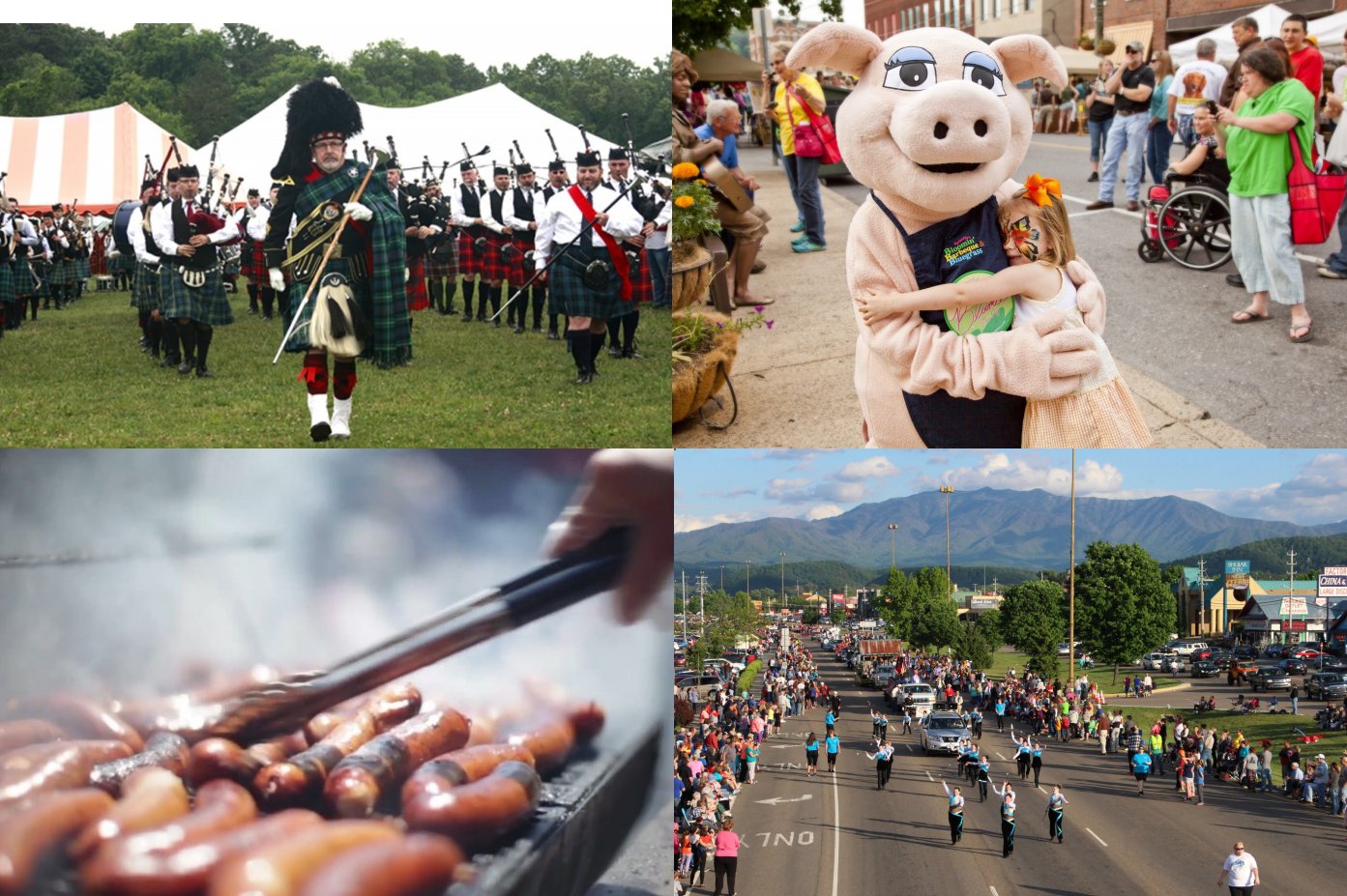 May 3. Pigeon Forge hosts its annual May extravaganza, the Music in the Mountains Spring Parade 2019. Everyone loves a parade, and this one has all the fixings: floats, marching bands, giant balloon animation characters, and even some prancing ponies.
May 3-4. The same weekend, the annual Townsend Spring Festival fills the air of the Quiet Side of the Smoky Mountains with bluegrass performances from dozens of bands in an all day and late nighttime event. Also lots of food, arts & crafts and kid's activities.
May 07-11. Wilderness Wildlife Week again offers a host of free programs open to the public, and created especially to introduce kids to nature and its wonders, as well as the heritage of this part of the country. Hosted in the LeConte Center in Pigeon Forge and in Great Smoky Mountains National Park, the event makes the most of spring bursting alive in the Smokies.
May 7 – October 4. It's Free concerts all summer courtesy of Ole Smoky Distillery at The Island in Pigeon Forge, in this year's Jars & Jams live music program.
May 10-11. Mother's Day is may 12, and if you're looking for a special something as a gift for her, check out the Mother's Day Market at the Gatlinburg Convention Center. Over 80 local businesses and artisans will present a vast range of unique items to shop from.
May 17-27. Ober Gatlinburg hosts MayFest, a traditional German celebration to welcome spring – with history, culture, and the traditional Maypole dance. Bounce houses, games, face painting, and crafts for the kids, and art displays and refreshments from the Shulz Brau Biergarten for the grown-ups.
May 17-19. Here's a fun and unusual event: the annual Smoky Mountain Scottish Festival and Games. Held on the campus of Maryville College, just to the west of Townsend, the festival offers a great time for kids and grown-ups alike, with Celtic music, feats of prowess such as the Caber Toss, a trained dog show, and of course a Whisky tasting opportunity.
May 17-18. The Same weekend up in the great little town of Sevierville, it's the annual Bloomin' Barbeque & Bluegrass Festival. This is a good time as the whole town comes out for its annual bash. The air is filled with the aromas of champion BBQ, and live music. Kids will have LOTS of fun.
May 24 – June 2. Dollywood presents its own annual Barbeque & Bluegrass Festival, when the theme park cooks up tons of BBQ and stages numerous music shows, all free within the cost of admission. As with everything at Dollywood, its a class act, with glittering entertainment and mouth-watering foods that you won't soon forget.