Even for repeat visitors to the Smoky Mountains area of Gatlinburg and Pigeon Forge, there is so much to do and see that it's important to plan your time for the best results. So here, from Cabins of the Smoky Mountains – the largest company for Gatlinburg cabin rentals as well as Pigeon Forge and the surrounding area – is a guide to some of the ways to plan the smartest options for your trip.
How do you find the best cabin to stay in? Start with our articles on How to Find Your Perfect Cabin in the Smoky Mountains: What to Look For and also How to Get the Best Value in your rental cabin. Also check our general advice for making your stay in the Smoky Mountains great: Must-Read Tips For a Great Smokies Visit.
Remember, you can always call us day or night for guidance from our friendly front desk receptionists, at 855-91-SMOKY. Sometimes the lines are busy, so just try again, maybe later in the evening. Call us with any questions at all – the more you can plan ahead the better your trip will be.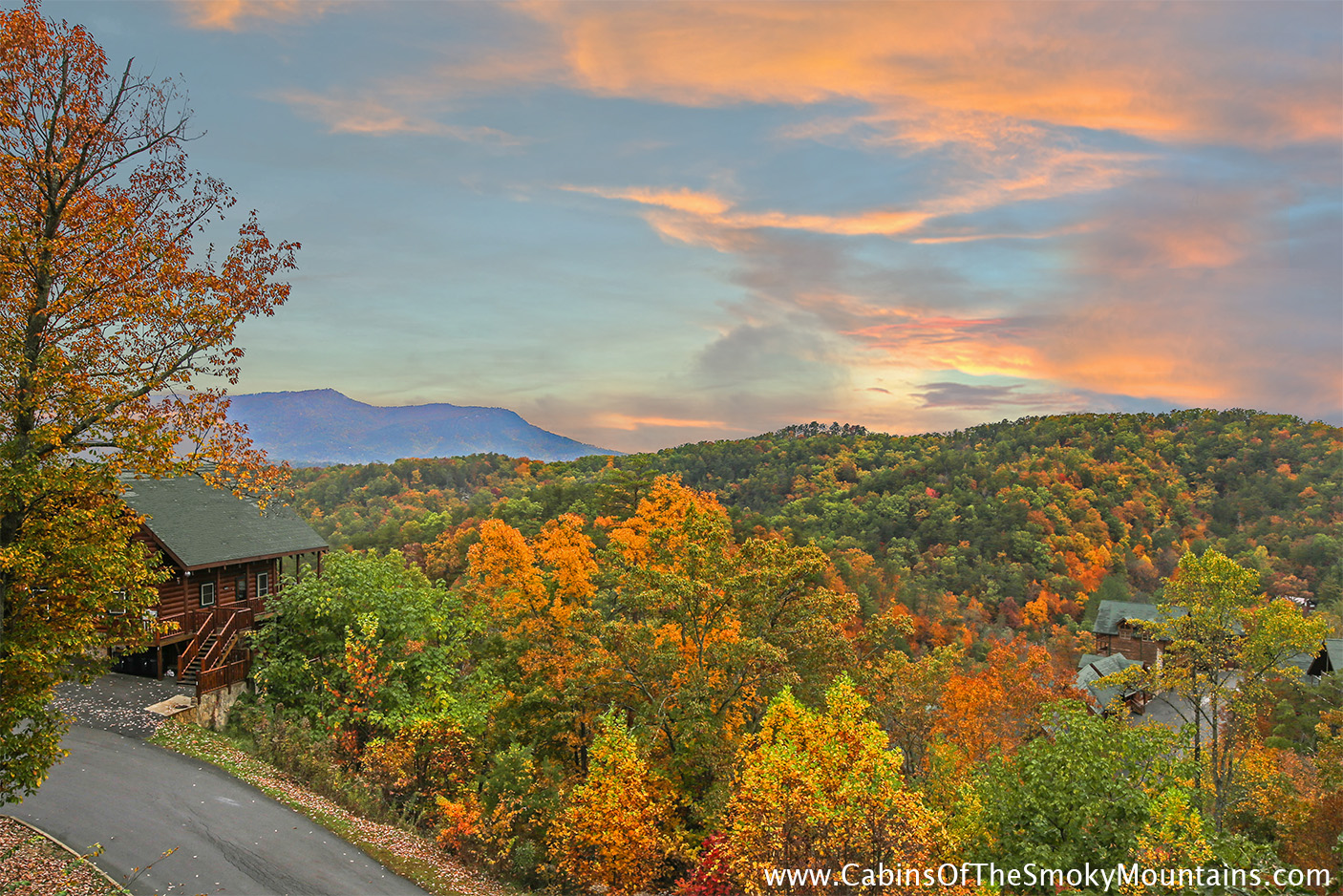 Be sure to check with us for weather conditions, especially in winter when some of the cabins recommend a 4-wheel drive vehicle. Also, even if you think you have your cabin location mapped out, don't depend on your vehicle's GPS system for directions – GPS is not completely reliable in these mountains.
Why stay in a luxury cabin in the Smoky Mountains?
We're biased of course, but we think it beats a hotel anytime, especially with kids. The space and lifestyle of a cabin setting are the closest thing to a home away from home you can find. And while many cabins are grouped together, each one is oriented to its own special view, and your own hot tub on the deck is usually a pretty private world. And since almost every cabin will sleep more than two people, and has a spacious layout often on two stories, it's very feasible to share a cabin between friends or two couples, and split the cost for a great bargain.
Where are the best cabins?
Where are the  best cabins? That may be impossible to answer, since it depends what you value the most for your stay in the Smokies. Some people like cabins close to town, and we have several just outside the downtown areas of both Pigeon Forge and Gatlinburg, with some even in walking distance. Note that for most of the cabins a little ways out from town, walking on these winding mountain roads is not encouraged because of other vehicles.
If you want to get a little farther out from the hub of activity, try the Wears Valley end of things. See our guide to this area in our post: Wears Valley Cabins – on the Quiet Side of the Smokies. And many cabins are in resort groupings, so take a look at our resorts page for a list of areas and cabins available.
Cabins With Swimming Pools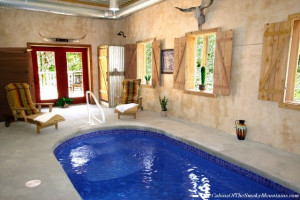 Many cabins in resorts have swimming pool access, and the listing page for each cabin will show this in the Amenities section. Check out our feature article on some of the resorts, along with some tips about pool access, here: Cabins With Resort Amenities – Including Swimming Pools.
What's better than having a swimming pool close by? How about one right inside your cabin? That's right, some of our rental cabins actually have indoor swimming pools – it's not a very common thing to build into a mountain cabin, but we have them! Check here to see our list of Cabins with Swimming Pools and also check our feature article, called Want a Gatlinburg Cabin with an Indoor Swimming Pool? Okay!
Pet Friendly Cabins & Wildlife Attractions
What about bringing your pets with you to the Smokies? It's easy, with our pet-friendly cabins. Our deposits are very reasonable and we have no weight restrictions. Check our Pet-Friendly Cabins in Gatlinburg page for full details. Also see our feature posts with more tips on pet friendly cabins in Pigeon Forge, and traveling with pets and bringing them with you on vacation.
Wildlife is another feature of the Smoky Mountains and there's plenty to see. Many attractions have petting zoos for kids, or animals of one sort or another – often rescue animals kept in reserves, such as the animals at Ober Gatlinburg ski resort (open year round and great fun in summer too – see our post on Ober Gatlinburg and the Aerial Tramway). Two attractions that stand out are the Rainforest Adventure Zoo and Parrot Mountain – both wonderful attractions for all the family.
Wildlife abounds in Great Smoky Mountains National Park also, of course, and here you need to be careful not to frighten the animals or get too close to them. There are fines and penalties for approaching too close to the animals such as the black bears, elk, and deer for whom this area is natural habitat. See our guide to How to Behave Around Bears and Wildlife.
Some of the best wildlife sightings are in Cades Cove, a favorite place of millions of visitors to the area. See our feature on this area, Cades Cove: Definitive Guide to the Top Destination in the National Park. And take a look through our entire section of guides and articles on Great Smoky Mountains National Park for lots of tips on trails, waterfalls, favorite sightseeing spots and scenic drives.
Things To Do
There are a zillion things to do in the Gatlinburg and Pigeon Forge area of the Smoky Mountains – possibly 2 zillion! Get started with our Things To Do series of features and articles to find some of the top attractions in the area.
Romantic Getaways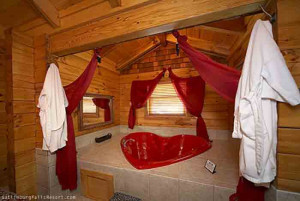 The Smoky Mountains are a naturally romantic place, and love and marriage is in the air here. Check out some of our many articles on falling in love and getting married here. And what about a romantic getaway or a honeymoon in one of our many 1-bedroom romantic cabins with heart shaped Jacuzzis? We also offer several discount packages for romantic getaways and weddings. Check our Gatlinburg Weddings page for details of all the packages.
Packages, Discounts & Free Tickets
Romance isn't the only thing that gets a discount at Cabins of the Smoky Mountains. We have several deals to interest you if you're coming to the area. Every cabin rental gets our Trip Cash book of free coupons to top attractions, worth over $400 – see our Gatlinburg Coupons page for details. We also have special Vacation Packages offering tickets to Dollywood, Dixie Stampede, Ripley's Aquarium and other attractions. Or you can create your own package.
On top of all this, we offer last-minute specials on remaining cabins very frequently, including cabins for HALF-PRICE weekends – usually there's 1 week's notice on these. We also offer Weekday Specials (Sun-Thurs nights) of "Buy 2 Get 2 Free" and these are often mapped our more than a month in advance. If you're close enough to take advantage of these offers, keep an eye on our Facebook page for announcements, and bookmark our Specials page for all the details. Remember with the last-minute special offers to call us to confirm, rather than book online, since things change quickly.
And of course, feel free to call us anytime at 855-91-SMOKY.
Save
Save
Save
Save
Save
Save
Save
Save
Save