The 2022 Smoky Mountain Scottish Festival and Games happens all day Saturday and Sunday,  May 21-22, in Townsend, TN, just a few scenic miles drive to the west of Gatlinburg and Pigeon Forge. In a great location set against the foothills of the mountains, and right next to Great Smoky Mountains National Park, it's an explosion of Scottish culture and fun, and a unique annual festival.
The Games are one of the oldest Scottish Festivals in the country, and it's an excellent occasion to get a taste of all things Scottish, with some rocking Celtic live music, formal Pipes & Drums, clan histories, Scottish dance, athletic contests from the Highland Games, as well as sheepdog performances, a dog show, and many kid-friendly activities, with face painting of course. Oh, and many opportunities to taste and explore the  famous Scotch whiskies of that remarkable nation.
Originally started in Gatlinburg, this annual festival migrated west to the historic campus of Maryville College, and now in 2022 has moved eastward to the broad fields of the Townsend Visitor Center, becoming even more convenient to Gatlinburg. It's in a larger space, out of the bustle, over on the Peaceful Side of the Smokies.
Tickets are available at the gate and parking is plentiful. The short drive to Townsend is scenic all the way, including when you get there: take Hwy 321 (Wears Valley Road) from Pigeon Forge for 15 miles directly to Townsend, or Little River Road from Gatlinburg and cut north at the Wye instead of going to Cades Cove.
Games are a large part of the celebrations, and competitions during the two-day festival include the hammer throw and caber toss, and the battle-axe contest between the clans! Meanwhile the disciplined and arduous Highland Dance displays will show the beauty and grace of this strenuous and complex performance art, demonstrated by men, women and children.
There will be competitions also for bagpipes, drums and full bands – music will not only fill the air during the festival, but also compete for the best strains of the ancient Celtic sound. Modern versions of the sound will be provided by a dozen star performers and bands on three stages, along with other entertainers and storytellers – see the festival lineup for more info.
Our Best Friends are a part of this totally dog-friendly festival, and after the Border Collies compete to demonstrate their precise herding skills, any dog on a leash in attendance at the festival can take part in the Dog Parade, and even show off tricks.
The Scottish Festival and Games is filled with the culture and history of Scotland and its clans and achievements, an eye-opening education for the kids, mixed in with laughter and much fun. The Scottish and Irish influences in our own Appalachian area are also explained. For the grown-ups, education in the Scotch Seminars will finally explain all those different names and flavors (these are fun!).
It takes a lot of food to fuel this kind of adventure, and the festival supplies it in abundance. British and Scottish foods such as Fish and Chips, Scotch eggs, meat pies of many kinds, and even Haggis, jostle alongside plenty of American staples such as burgers and fries, barbecue, cheesesteak and other foods. Pastries and desserts are plentiful from both sides of the Atlantic, and ice creams, coffees and other beverages are not left out.
Lots of vendors will be at the festival for you to shop for souvenirs, jewelry, clothing and many types of Scottish gifts, apparel, scarves, leathers, accessories of all kinds, along with blades and longbows and other fighting and drinking implements, as well a vast variety of crests, keepsakes, teas, foods, wares, books – and all the things too many to list and some you didn't know existed.
So, come ready to shop, eat, drink, listen, dance, parade, cheer, marvel and laugh with the finest of Scotland at the 2022 Scottish Festival and Games. For more information, see our own feature story on the festival, and check the Festival Website and Facebook page.
Directions: Townsend Visitor Center, 7906 E. Lamar Alexander Pkwy., Townsend, TN 37882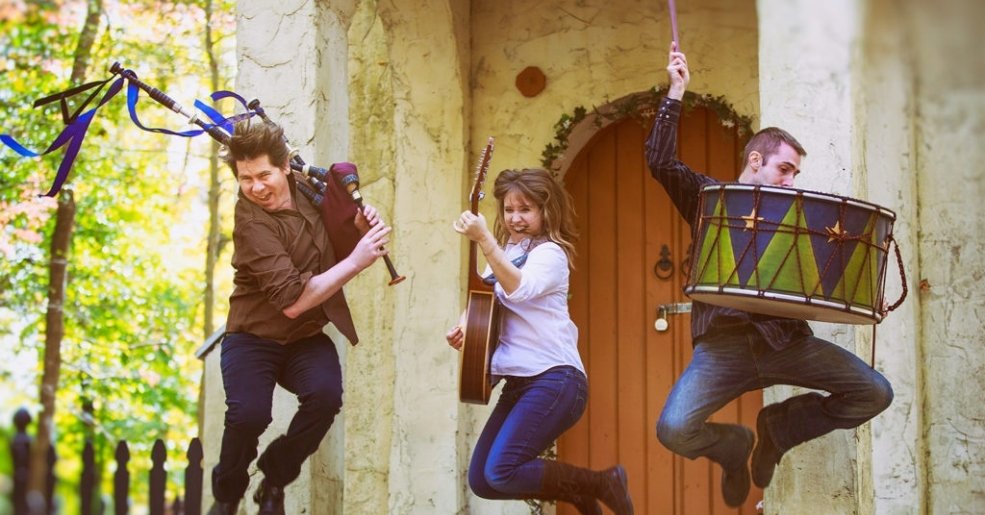 PS…if you're wondering where to stay during the fun, see our tips on How to Find an Affordable Gatlinburg Cabin, How to Find a Gatlinburg Cabin With Spectacular Views and How to Find a Secluded Gatlinburg Cabin.