Little River Road is best known as the road to Cades Cove from Gatlinburg. It starts at Sugarlands Visitor Center in Great Smoky Mountains National Park, just a very short drive south from Gatlinburg. It begins as Fighting Creek Gap Road, and changes its name to Little River Road past the turnoff to Elkmont campground, until it reaches the Townsend Wye (a "Y" road junction), where for most people it becomes Laurel Creek Road as it splits off to the left towards Cades Cove and Tremont.
Along the way, this road meanders along the Little River (with year-round fishing) for much of the distance, and offers spectacular mountain and forest scenery, popular overlooks, waterfalls and other unique natural attractions.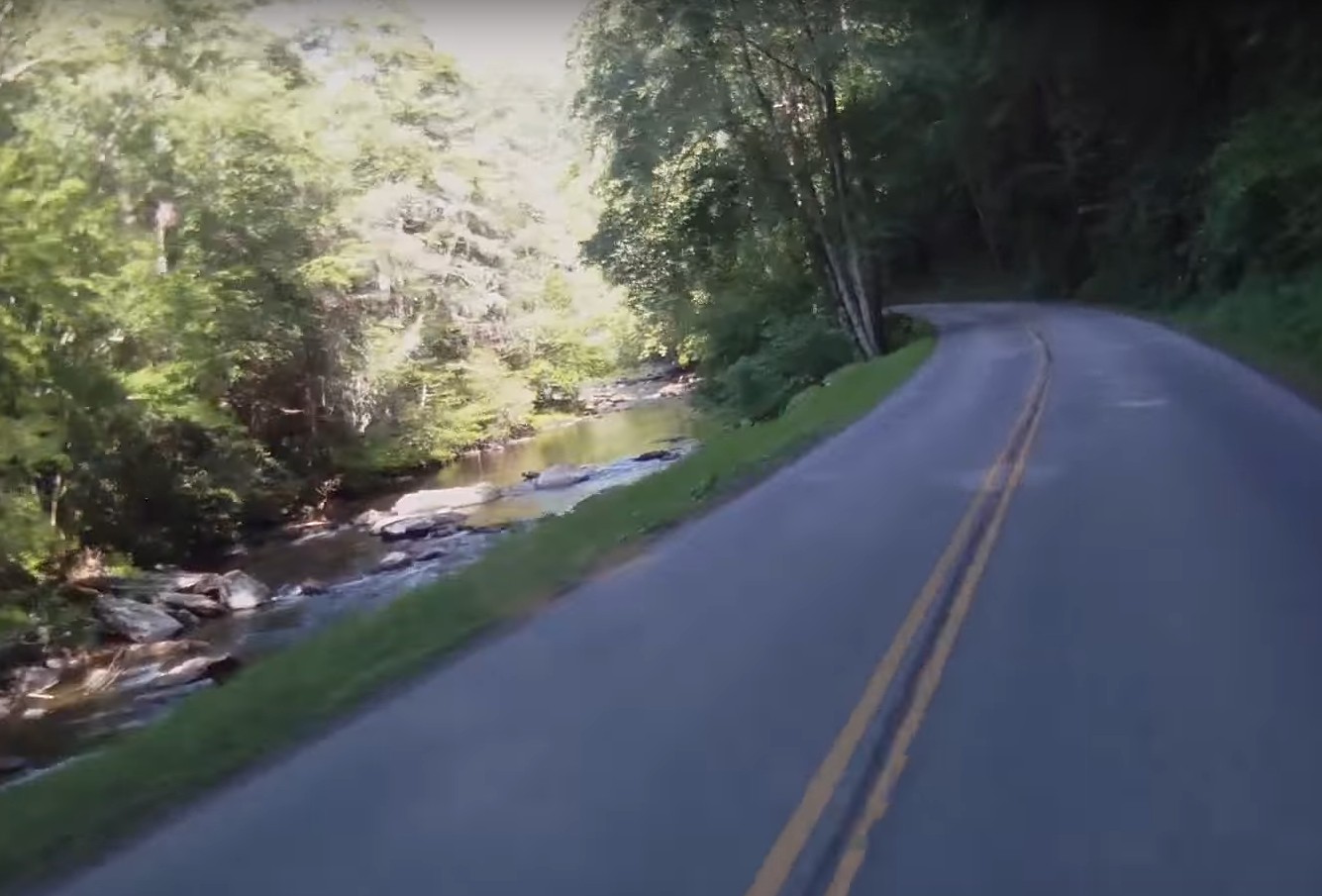 Enjoy a scenic and relaxing drive near some beautiful areas of the park
Scenic drives are important for people with families or pets, or anyone who can't easily get out and hike. This drive is on the way to Cades Cove from Gatlinburg, so it's useful to know the features along the way. Along Little River Road you can access several scenic areas of the park without having to stray too far from your vehicle.
Sugarlands Visitor Center is itself a great place to start exploring the national park. With friendly park rangers and lots of materials and guides for nominal charges, it's a good first visit to open up the park for you.There are also several easy walks and trails accessible from Sugarlands, including a Nature Trail that is flat and paved, accessible by wheelchair and baby stroller. See our guide to Easy Walks in the Smoky Mountains for great options close to the visitor center.
If you've finally set off to drive along Little River Road, you may want to bring a picnic lunch, because it's home to several scenic spots that are perfect for a family picnic. Along the way, look for 7 numbered signposts that indicate scenic stops you may want to make:
Maloney Point – overlook
Laurel Falls – easy hiking trail to beautiful and very popular waterfall
Elkmont – campground, hiking trails (and the fun & easy Little River Trail)
Metcalf Bottoms – great picnic area
The Sinks – waterfall
Meigs Falls – waterfall (visible from road)
Townsend Wye
Take a break from the car to enjoy some Quiet Walkways
The many Quiet Walkways are among the hidden gems of the Great Smoky Mountains, and several of them are located just off Little River Road. These paths are short but lead directly into selected special places in the park, often immersing surprisingly quickly, deep into pristine forest settings. The walkways are great to stretch your legs for a little while and get away from the main roads, without having to take a full-scale hike.
Just look for small signs on Little River Road reading "Quiet Walkway" with an arrow in order to find them. There will be a pullout close by for one or two cars where you can park and start walking.
Meigs Falls
Meigs Falls is one of only two drive-up waterfalls in the park. It's located approximately 13 miles west of Sugarlands Visitor Center off Little River Road. It's a picturesque area that is often passed by. Just look for a parking area off the side of the road about a mile west of the Sinks, and you can pull over and enjoy the view. Be aware that in the height of summer the foliage can sometimes block the falls.
Cool off at the Townsend Wye on scorching summer days
At the road junction of the Townsend Wye, two streams of water also join up – the west and middle prongs of the Little River. Here also is a quaint swimming hole that is a favorite among locals when the temperatures climb in the summer. There are several shady spots where you can lie near the riverbank, and there are areas that offer both gradual entrances into the water as well as a drop-off.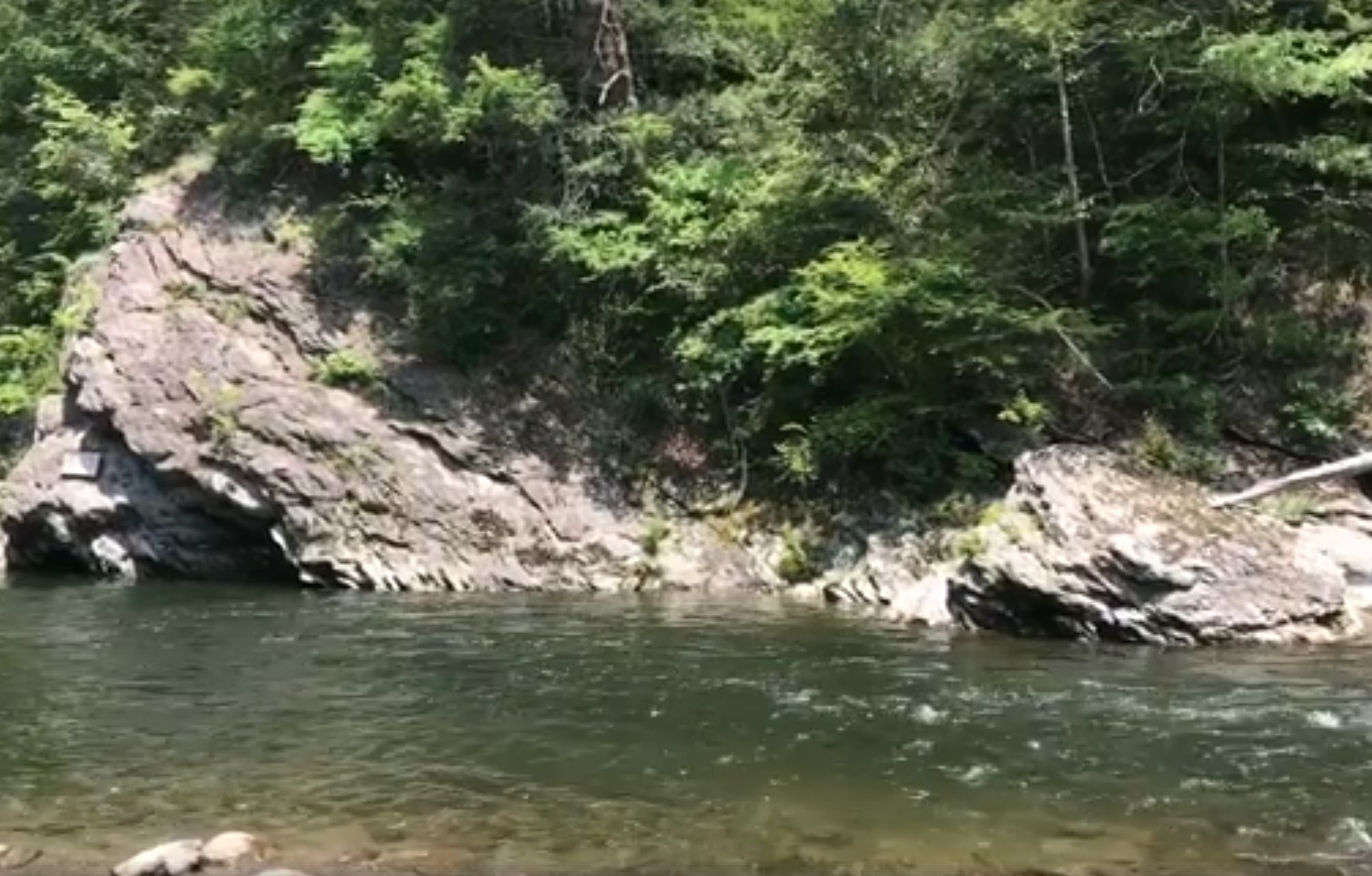 Continue your journey to Cades Cove and beyond
The Townsend Wye offers a fork left down Laurel Creek Road to Cades Cove, one of the most popular areas of the park. Or you can curve around to the right and go into the town of Townsend, which is a less crowded town with many of its own attractions, and a strong connection to local history and the national park.
This area calls itself "The Quiet Side of the Smoky Mountains", and includes Townsend and Wears Valley, both removed from the bustle of Pigeon Forge and Gatlinburg. Visitors from Pigeon Forge will often take Hwy 321, Wears Valley Road, to get to Cades Cove. From this road, you can either jog down from Wears Valley to join Little River Road, or drive on through to Townsend and come into the national park that way.
Either way, the scenery is spectacular, and if you're here in the late fall when the leaf color changes have settled into the lower elevations, this drive out west will reward you handsomely.
There are many Wears Valley cabins available in this quiet side of the Smokies, just as there are the Gatlinburg rental cabins and the Pigeon Forge cabins. And for other guides to enjoying the national park, try our Smoky Mountains map page, and our scenery guide to Driving in Great Smoky Mountains National Park.