Curry Mountain Trail is a moderate, 3.3-mile (6.6 mi round trip) hiking trail near the Metcalf Bottoms Picnic Area in Great Smoky Mountains National Park. This trail is known for its solitude and copious wildflowers, and it is worth checking out if you are looking for a quiet hike in the wilderness.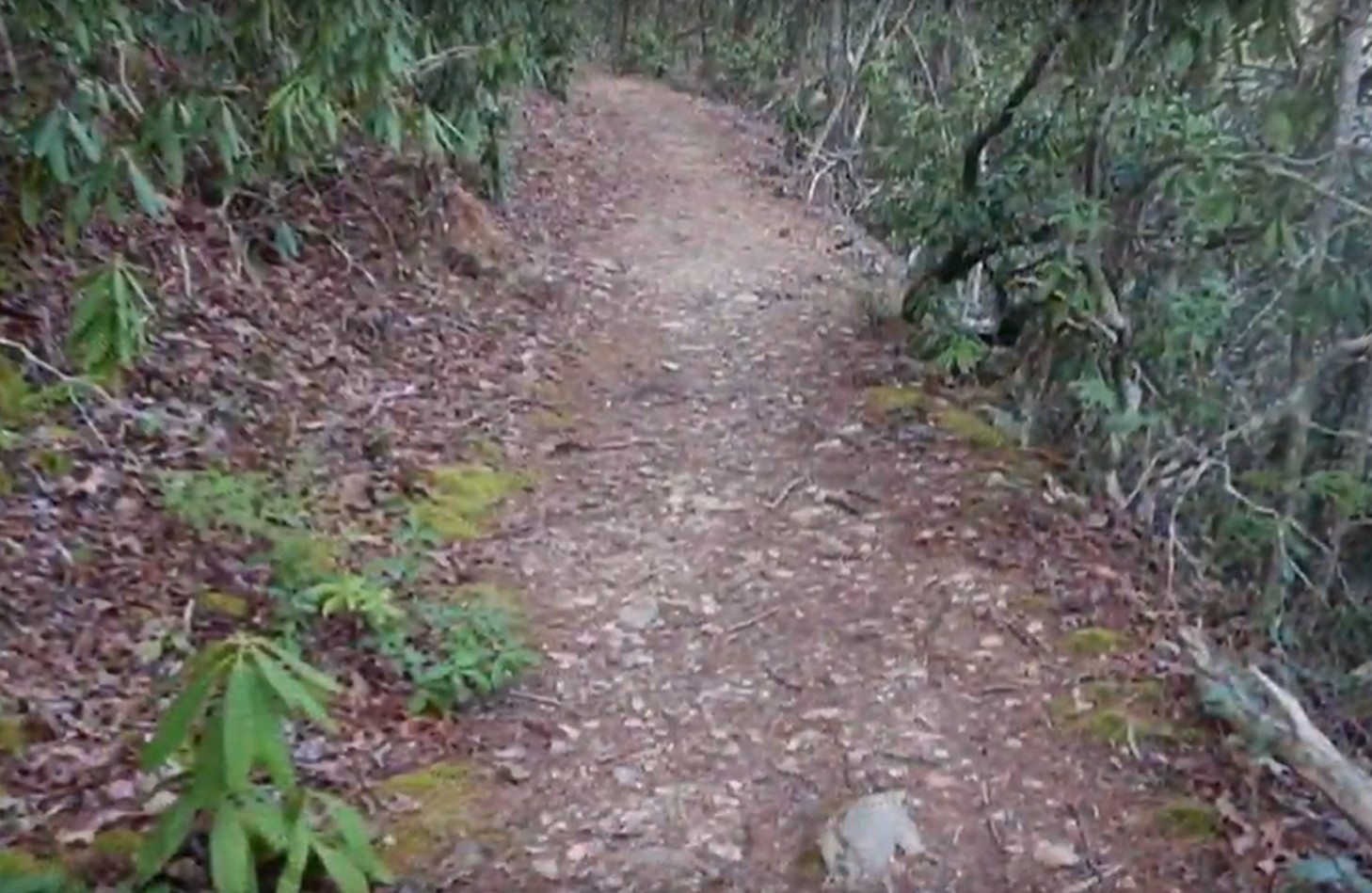 Embark on a hiking experience away from the crowds
The most popular areas in the Great Smoky Mountains National Park tend to see plenty of visitors, especially during the busy seasons and on weekends. And while you can have a great experience in the park seeing the highlights, sometimes you're just looking for a quieter way to connect with nature, and that's one area where Curry Mountain Trail excels. It's one of the less well known hiking trails in the area that doesn't require going into the backcountry, so most people can easily access it and enjoy a little solitude while seeing some beautiful scenery and staying active.
With this solitude comes an increase in difficulty when compared with the easiest trails in the park. Most sources tend to rate Curry Mountain Trail as moderate, and it runs approximately 6.6-miles in roundtrip length. There are plenty of rocks and roots throughout the trail, so you definitely want to wear appropriate hiking footwear and make sure you are capable of traveling over rough terrain. As long as you are prepared, you should be in for a rewarding hike.
Travel through some quintessential Smoky Mountains nature
The hike through Curry Mountain Trail puts you right alongside some of the scenic beauty that defines the Great Smoky Mountains. Dense forests and clearings with wildflowers are characteristic sights on this trail, and you'll likely spot rhododendrons, red flame azaleas, crested dwarf iris, and more. You may also come across some stone formations where early settlers inhabited the area and built homes. As you make your way higher up the mountains you can get some decent views of the surrounding peaks, but oftentimes the dense foliage around you is the most prominent view. Nonetheless, Curry Mountain Trail still offers plenty of natural beauty and opportunities for seclusion.
Be as adventurous as you want to be
You can complete the roughly 6.6-mile Curry Mountain Trail during a day and still have time left over to explore other parts of the park or head out for some dining and attractions in Gatlinburg. However, if you are more inclined towards backpacking, this is also a trail you might want to check out. At the farthest point on the Curry Mountain Trail you will reach a backcountry campsite and find the intersection with the Meigs Mountain Trail, which you can take and string together with other trails such as Lumber Ridge or Meigs Creek to create a longer backpacking experience. This is a versatile and accessible trail that is great for everyone from day hikers to hardcore backcountry enthusiasts.
See more of what makes the Smokies so unique
The entrance to the trailhead is located at Metcalf Bottoms Picnic Area off of Little River Road, which is an interesting area to explore beyond Curry Mountain Trail. Waterfalls are especially numerous in this area, including popular destinations such as Laurel Falls, the Sinks, and Meigs Falls. There are also several stunning overlooks you can stop at to complete your exploration of this section of the Smokies.
~~
For more outdoors adventure, see our guides to Gatlinburg Hiking Trails, and our Smoky Mountains map page, as well as more outdoor ideas in our Smoky Mountains Activities guide. Check out our Things to Do in the Smoky Mountains guide as well and the all-important, Things to Do in Gatlinburg With Kids. And remember we have cabins all over the area, so pick your vacation headquarters from our Wears Valley cabins, our Pigeon Forge rental cabins and our Gatlinburg cabins – and if you're bringing a pet check our updated list of pet friendly cabins in Gatlinburg and Pigeon Forge.