From one of the most popular swimming holes in the Smokies to a majestic waterfall and more, Meigs Creek Trail has plenty to offer in terms of diverse scenery and unique experiences. Find out more about what awaits you throughout this lovely hike and learn how you can make the most of your time around Little River Road in the park.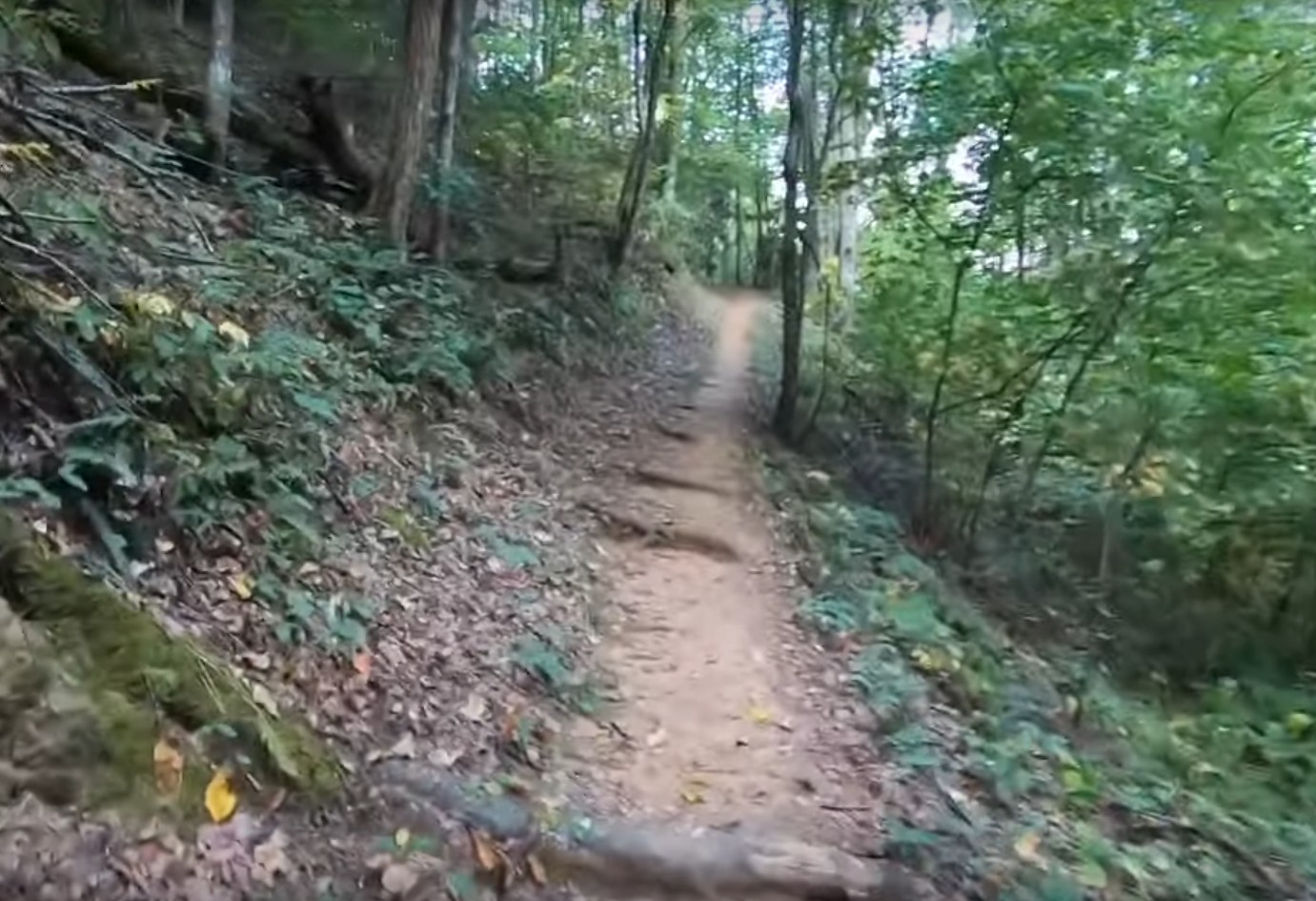 Experience a different view of a classic Smokies waterfall
Among the many waterfalls in the Smokies that warrant a visit, all but two require at least some duration of a hike in order to see them. Meigs Falls is one of the unique ones that is visible from a car pull off, about 300 feet off of Little River Road between Gatlinburg and Townsend. It's quite the view, and it's a great way for people with accessibility issues or who are physically unable to hike to see a fantastic example of a waterfall in the Great Smoky Mountains.
If you want to get any closer, however, you're out of luck from the parking area. What you can do is make your way to the Meigs Creek Trail trailhead, where a beautiful 7-mile round-trip hike takes you up close to Meigs Falls and beyond, crossing numerous water features and venturing into the backcountry. The falls themselves are only just over a mile along this trail, so you can turn back if you want, for a short 2-3 mile round trip, but many people continue on because the trail is so nice.
Spend some quiet time deep in the woods
The trailhead for Meigs Creek Trail begins at the Sinks, a swimming hole that has been cooling off visitors to the park in the hot summer months for decades. The Sinks is incredibly popular, but fewer people undertake the journey into the woods on the hiking trail, making it a relatively peaceful excursion. Meigs Creek Trail is moderate in difficulty and famous for its abundance of water crossings.
After just over a mile and a half you'll reach the closest views of Meigs Falls, and many people choose to turn back at this point. This section alone makes for a rewarding hiking experience, but you can continue an additional two miles deeper into the forest for additional stream views and access to backcountry trails and a campsite. In any event, you'll be up close and personal with some spectacular scenery that epitomizes the Great Smoky Mountains.
Practice safety in this water-filled area
Meigs Creek Trail is typically categorized as a moderate hike, and features approximately 800 feet in elevation gain. True to its name, it is home to many different crossings of its namesake creek, and therefore water safety should be a primary concern for this hike. Make sure you bring appropriate footwear, extra socks, and trekking poles if you need added stability. Some crossings can become too strong to pass in the rainy seasons, so do not attempt a crossing if the water is moving too fast – and please take seriously the park's warnings on water safety in its many rapidly flowing waters.
Meander through the scenic beauty of Little River Road
Meigs Creek Trail is one of the gems of backcountry beauty on Little River Road, but it is far from the only sight that you can check out. Little River Road is one of the most notable areas of the park, famous for attractions such as Laurel Falls hiking trail, The Townsend Wye, and of course a dip in the Sinks. You can also plan for a picnic after your hike at the lovely Metcalf Bottoms Picnic area, located not too far from the Meigs Creek Trail trailhead. However you choose to spend your time here, it will no doubt be a memorable part of your Smokies excursion.
TIP: Also see our Insider's Visual Guide to the National Park – and with an abundance of different cabins close to the park to choose from, check out our tips on How to Find an Affordable Gatlinburg Cabin, How to Find a Gatlinburg Cabin With Spectacular Views and How to Find a Secluded Gatlinburg Cabin.