Nothing is more romantic in the Smoky Mountains than staying in your very own cabin nestled n the foothills, with mountains all around. Add in a cabin with a heart-shaped Jacuzzi, a fireplace to snuggle by, a hot tub on the deck to luxuriate in, and a million ways to get out and have fun if you want, and you have a perfect place for a romantic getaway. We make it easy also with several romance packages to choose from.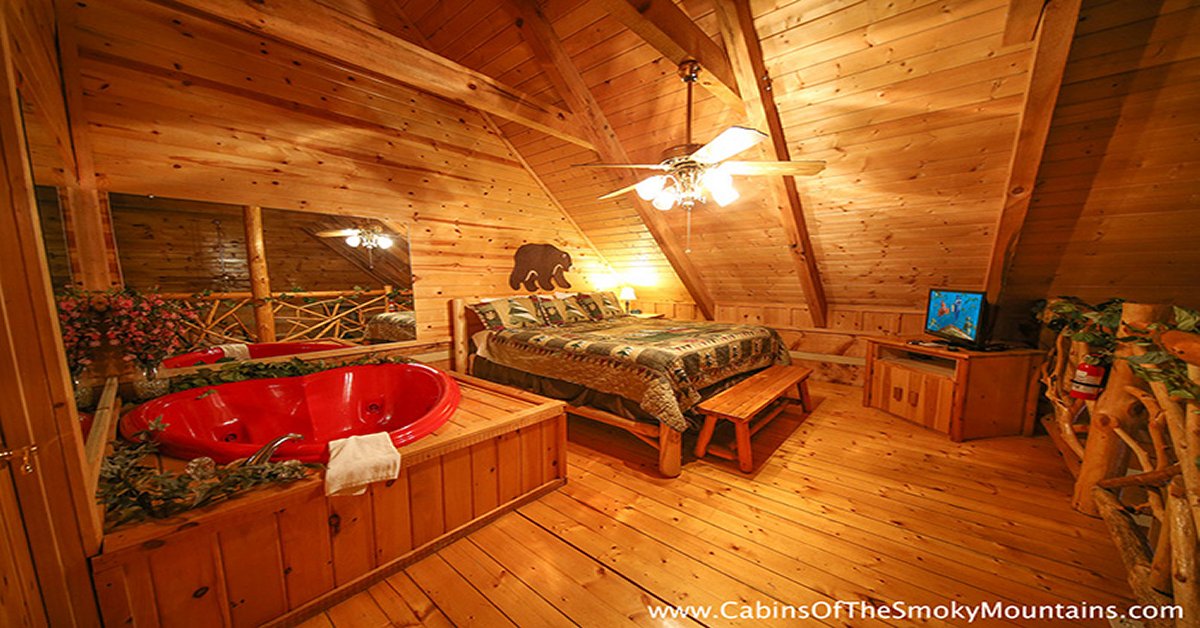 Marriage is big in the Smoky Mountains, and in fact Gatlinburg in recent times became the third most popular pace in the world to get married! Tennessee makes it simple to get a marriage license. You can actually get married in your cabin if you want, and see below for the numerous cabins you could host your family and guests in if you want.
You don't have to look far from your cabin to find ways to get married. We make it simple and achievable with wedding planners to help you with the countless details, and we have plenty of options for a great wedding reception.
Our wedding facility is included as an amenity with your cabin rental, and we can provide everything for a Smoky Mountains wedding to remember – including of course the honeymoon cabin.
People come to the Smoky Mountains for a romantic getaway, and also to propose marriage, as well as to get married and then to return on anniversaries. Couples even come to renew their vows many years later – often in a style they couldn't manage at the time, and frequently with grown-up, grinning kids as escorts down the aisle.
Hey, it's the Smoky Mountains – let's get Married!
Choose the Right Cabin
What kind of cabin would you like for your stay? Use our site to find a cabin from more than 400 to stay in during your visit to Gatlinburg and the area. We have Gatlinburg cabins, Pigeon Forge rental cabins and even Wears Valley cabins, over on the Quiet Side of the Smokies. We even have a lakeside, 10-bedroom cabin on the shore of Lake Douglas, called – you guessed it –  The Lake House.
We have cabins ranging in size from 1-bedroom up to our massive, 20-bedroom Gatlinburg Lodge, and with all sizes in between. Here are links to help choose:
You can also choose cabins with certain amenities, such as Pet Friendly or with a Home Theater, etc. Plenty of the cabins in the resorts, such as the Preserve, have shared amenities like fitness rooms and swimming pools. But how about a cabin with its own indoor pool?
You should always check the Specials page for last minute discounts on cabins – often as much as Half Price. And each cabin comes with its gift of Gatlinburg coupons and Pigeon Forge coupons, worth over $700 in tickets to some of the top attractions in the area.