Once again Dollywood kicks off spring in the Smoky Mountains with the Festival of Nations, lasting from March 21 through April 20, 2015. The music, dance and costume of different cultures from around the world are represented in modern and electrifying ways, in unique performances by award-winning, literally world-class acts.
The festival is a great way to encounter different cultures of the world in gripping and hugely entertaining ways. Dollywood always brings the finest acts to the stage, with high talent and ingenuity representing sometimes ancient genres in very modern ways.
Playlist for 2015 Festival of Nations
Rhythm of the Dance. Celtic history told by a host of Irish talent – 22 dancers plus a live band and singers. An extravaganza that wraps traditional music and dance with stage technology in an uplifting performance.
Timber! A high-energy show from Quebec, Canada, with amazing acrobatic feats of strength and agility in a forestry theme – multiple juggling with hatchets for example – all with a traditional folk musical accompaniment, in a high-energy show.
Los Pampas Gaucho. From Argentina, a fast-paced and vibrant show combining traditional folk dancing with comedy and unerring showmanship.
Invaders Steel Orchestra. Trinidad's oldest steel band, celebrating its 75th anniversary by energizing the Smoky Mountains with the festive sounds and rhythms of the Caribbean.
Alash Ensemble. This outstanding group introduces us to throat singing, a technique for singing multiple pitches at the same time. They combine the musical instruments and heritage of the Republic of Tuva (in southern Siberia), with their own modern style.
Mariachi Divas. From Mexico comes this award-winning female quartet recognized globally, performing diverse music with a Latin flavor and mariachi uplift.
Atahualpa. Celebrating the history and culture of the Andes and South American dance rhythms, this band from Ecuador includes traditional Incan instruments in a mix of traditional and contemporary music.
Zebra Stelzentheater. From Germany, once again these entertainers take to the streets – on stilts – in costume and performing high-spirited routines, with an eye to meeting the people along the way. Look for them roaming Dollywood.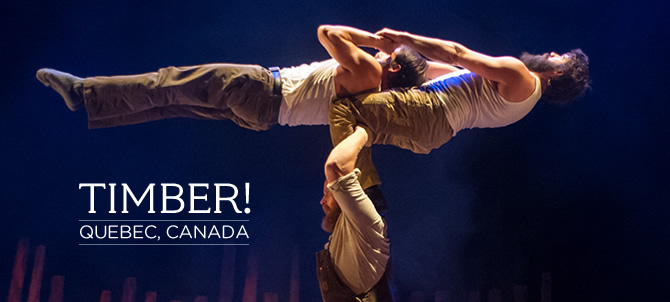 Multiple performances are given daily through the month at different venues within Dollywood, including some on the Showstreet. Dollywood is closed on Tuesdays and on Easter Sunday during this period.
Be sure to check the Dollywood web site for more performer details, times, tickets and locations.
 ~ ~ ~
Save