With diverse forests, babbling brooks and unforgettable scenic mountain views, Great Smoky Mountains National Park offers plenty of spots for a picnic. Learn about some of our favorite spots to open up your basket and spend some quality time with your loved ones in the great outdoors.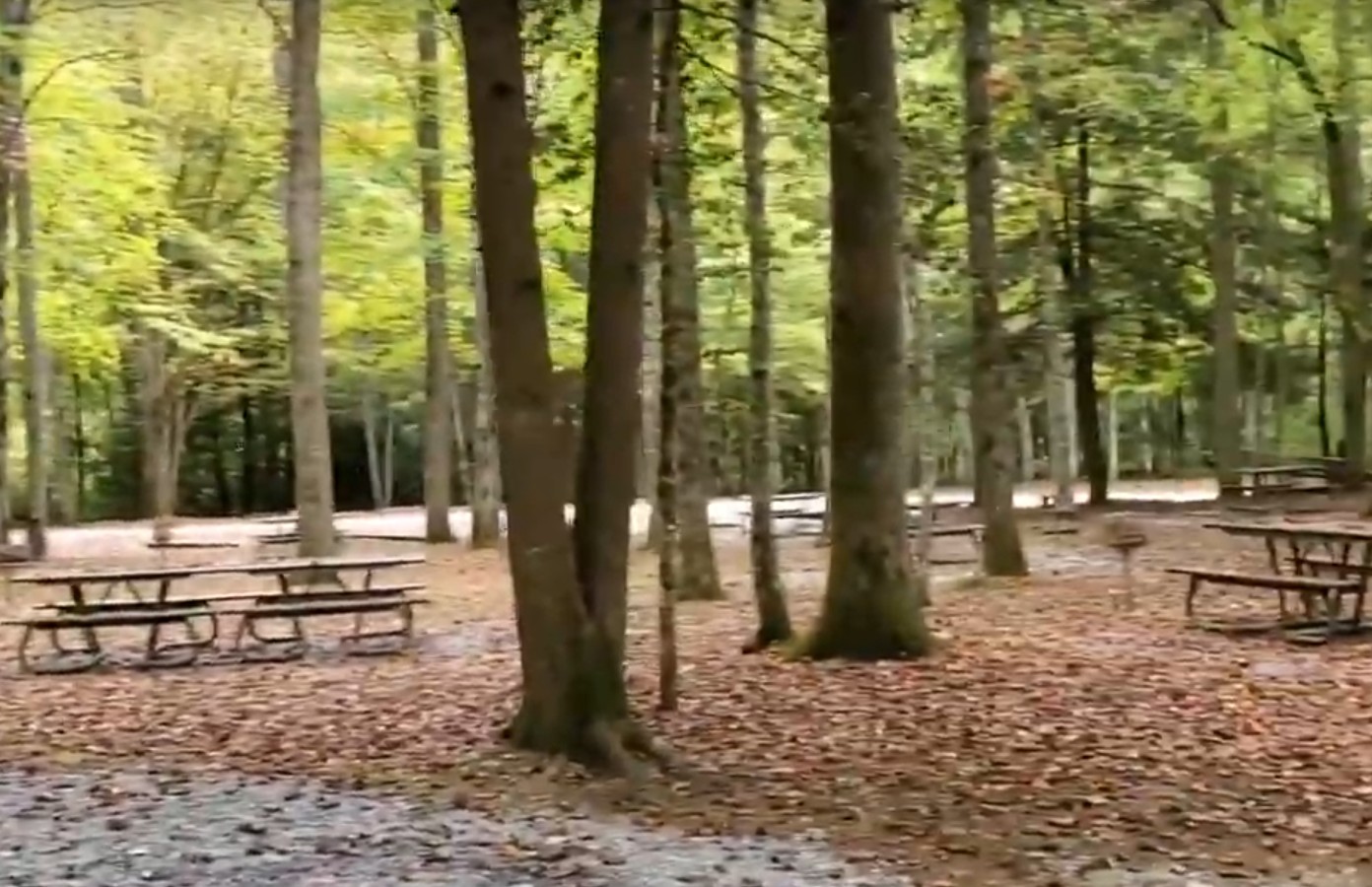 Cades Cove Picnic Area

Cades Cove is home to one of the park's main visitors centers, and its prominent location makes it easy to get to from a variety of areas in and outside of the park itself. It should come as no surprise then that it's also a popular place to picnic, and the Cades Cove picnic area delivers plenty of amenities and some serene stream-side views to go along with your meal. Cades Cove features 81 picnic tables complete with grills, there are restrooms and potable water nearby, and it is open all year long.
Chimneys Picnic Area

Chimneys picnic area is a beautiful spot in the woods that is connected to a 0.8-mile nature trail that makes a perfect short hike for the whole family. When the weather is amenable you can cool off in the West Prong of the Little Pigeon River that runs alongside the 68 picnic sites, and the views are some of the best from any picnic spot in the park. (By the way, don't confuse this with Chimney Tops, which is a whole different kind of rugged hiking adventure.)
Cosby Picnic Area

The Cosby picnic area is a great spot to stop if you're looking to enjoy some food in a space that gets a little less traffic than some of the other sites. It's located in a beautiful and wooded area near the Cosby campground, and it houses 35 picnic sites, with several right against the Cosby Creek. It also has a pavilion, which can be booked. Close by is Gabes Mountain Trail leading to Hen Wallow Falls, which makes this a convenient spot for a picnic either before or after that scenic hiking adventure.
Greenbrier Picnic Area

Secluded in a lush forest and containing only 12 picnic tables and grills, Greenbrier picnic area never gets too crowded. This makes it perfect to experience some of the deep wilderness of the Smokies, including beautiful creeks and abundant flora. The area does have a pavilion. Farther up Greenbrier Road, look for Porter's Creek Trail, leading to Fern Branch Falls. This is a great hike leading through captivating scenery with a great waterfall at the end of it, and some outstanding views of wildflowers in the spring and early summer.
Metcalf Bottoms Picnic Area

Metcalf Bottoms is one of the most popular picnic areas in the park, and it's also the second largest with 122 individual sites, so there's room for everyone to spread out and enjoy a family picnic. If you're interested in the historical landmarks of the Smokies you should definitely stop here for a picnic and a hike, because the Metcalf Bottoms Trail that leaves from here is a memorable 1.5-mile (3 miles round trip) journey that takes you past some notable buildings, bridges, and an old cemetery.
Big Creek Picnic Area

Located just over the border on the North Carolina side, and near the Mouse Creek Falls trail, Big Creek picnic area is one of the most intimate spots in the park with only 10 sites to choose from. Grills, restrooms, and potable water are available, however, and what Big Creek lacks in space it more than makes up for in beauty. If you have a valid fishing license, bring your gear and pair your picnic with some trout fishing in the crystal clear waters.
TIP: Wherever you drive for a picnic in the park, it can be close to your cabin. We have rental cabins all over the area, including Wears Valley cabins, as well as our Gatlinburg cabins and our Pigeon Forge cabin rental.
And if the outdoors is what you want in the Smokies, check out our Gatlinburg Hiking Trails, and our Smoky Mountains map page. You can find more great outdoor things to do in our Smoky Mountains Activities guide.