If you love fishing, Great Smoky Mountains National Park should be on your list for a fishing trip. The park has over 2,000 miles of streams and rivers, and more than 800 miles of these contain fish, so it's easy enough to find your own favorite spots practically anywhere in the park.
Since the park is easy to access and is open year-round, any time of the year is good to visit – with the spring being a prime fishing time. This is America's most popular national park, and also one of the best freshwater fishing destinations in the US.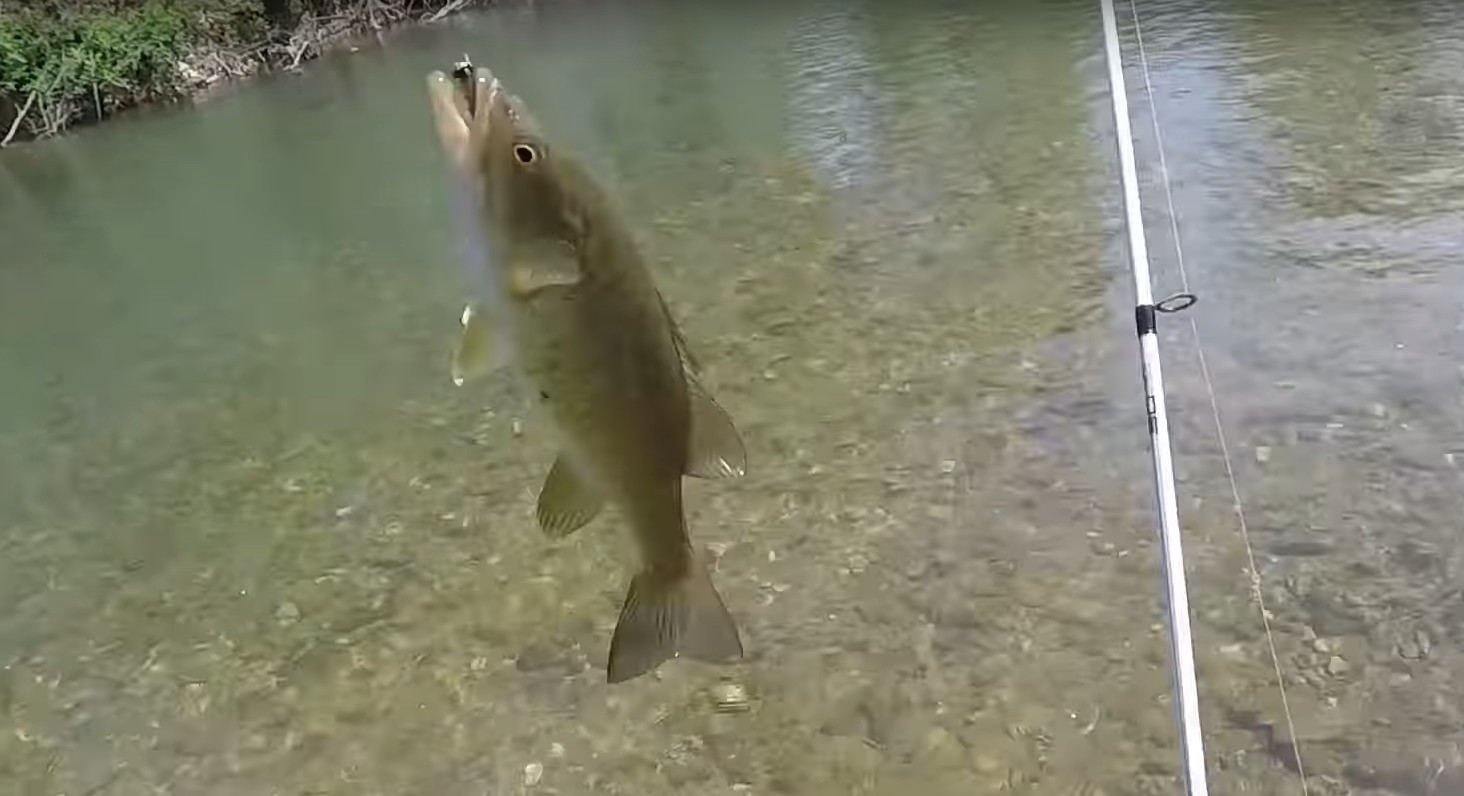 Do I Need a License?
The national park requires no permit to fish, but you must have either a Tennessee or North Carolina state license – either state being accepted for the whole park, which straddles both states. Licenses can be found online and at local retailers in the towns. There are several different types of licenses including single-day use and annual permits. Our guide will help you determine which license you need.
Are There Regulations on Fishing in the Smoky Mountains?
There are some regulations to be aware of before you fish in the Smoky Mountains. The daily catch limit is five rainbow trout, brook trout, brown trout, and also five small-mouth bass are allowed per person. If you are fishing for rock bass, a daily limit of 20 is permitted. It is a good idea to check current limits as they may change periodically.
A Tennessee or North Carolina fishing license is required for anyone over the age of 13. Natural baits are prohibited throughout the park and the gateway town of Gatlinburg. Single hook lures and flies are allowed to be used as bait.
Well Known Fishing Spots
Rainbow and brook trout anglers will enjoy LeConte Creek for some great fishing. It is easy to access and children will enjoy this spot too.
Douglas Lake is a great place to fish for bass, bluegill, crappie, and trout. It is accessible to all levels of fishing and makes a beautiful day trip.
Herbert Holt Park is another location that is popular to fish and it is easy to get to In Gatlinburg. This park is especially good for young anglers learning to fish, but it is a beautiful location to visit for all visitors.
There are too many streams to list that are excellent spots for fly fishing in the park, See our guides to Fishing in Great Smoky Mountains National Park for more information. Local guides and tours are also great ways to get to some fantastic fishing spots.
Different Types of Fish in the Park
There is an abundance of different fish species in Tennessee and North Carolina. Visitors will find plenty of rainbow, brown, and rock trout as well as native brook trout. Large and smallmouth bass and rock bass can be found in the park. Many other species of fish are in the waterways of the Great Smoky Mountains.
When is a Good Time to Visit the Park for Fishing?
The park is open year-round, so anytime is good to visit to take in breathtaking views and scenery. The summer and fall do tend to be the most popular times of the year for sightseeing and vacationing, so it is wise to plan your travel plans accordingly. Spring is an ideal time if you are planning to specifically fish. The warmer summer months are still a good time to fish, but not as productive as the springtime. It's advisable to check water and weather conditions before you come here. The park can be rainy at times and weather conditions can vary.
---
Check our Gatlinburg cabins, Pigeon Forge cabins and our Wears Valley cabins for your best place to stay in the Smokies.